Sylvester Stallone's Daughter Wows Her Instagram Followers with a New Retro-Style Photo
Sylvester Stallone's daughter Sistine looked adorable as she shared a retro style photo of herself wearing a thigh high shirt dress while posing in the parking lot.
It is almost impossible to deny how beautiful and gorgeous a person looks. From the way they dress to their smile and charisma, it is easy to appreciate the beauty certain people exude.
Sylvester Stallone is a proud father of three daughters and one of his daughters Sistine took to her Instagram account to share an adorable retro style photo of herself for her fans.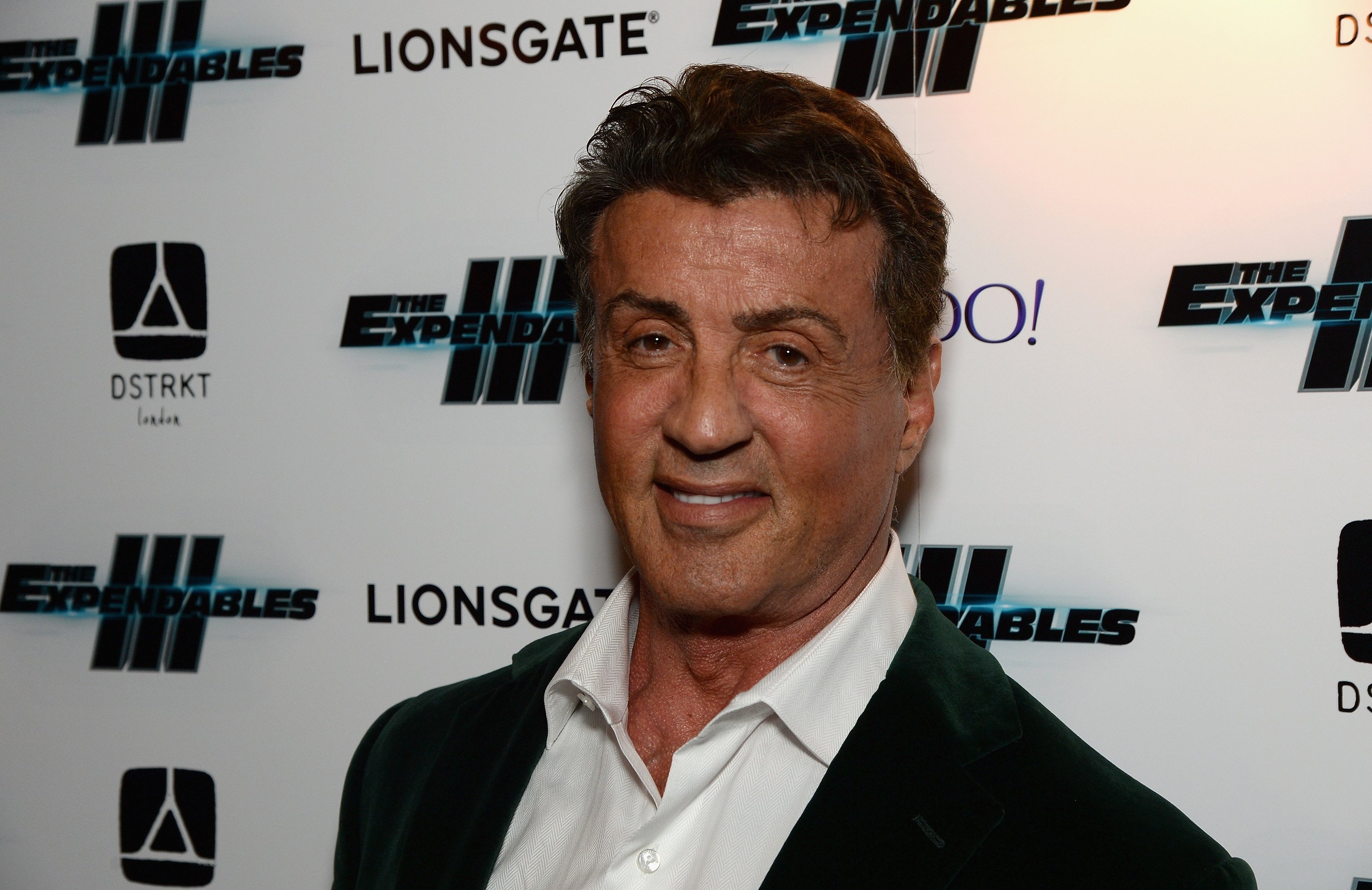 Sistine shared the chic image which showed her wearing a thigh high checkered shirt dress. Although the dress was reaching her mid-thighs, the frays from the denim bum short she wore underneath it could be seen.
With her hair flowing in straight tresses down her shoulders, Sistine looked fierce as she stared at the camera without a hint of a smile on her face. Captioning the post, she wrote:
"It's the posing in a parking lot for me."
In the shot she shared, Sistine was leaning against a slightly bent pole. She placed her hands within her thighs as she held on to her orange handbag. She finished off her look with a pair of beige boots, and the retro style of the shot was evident.
Within days of posting the image, Sistine raked in almost 56,000 likes and various comments from her fans and followers. Most of the fans' comments were hilarious as they complimented Sistine's look.
The girls are close to their parents and love to hang out with them despite their busy schedule.
Some of her fans attested to the fact that Sistine was indeed a drop dead gorgeous young woman who knew how to rock any outfit she wore. Some stated that she was a model who knew what went well with her body frame. One of her fans said:
 "You are so beautiful. I love your eyes, hair and smile. I also love what you are wearing love always."
Sistine is the second daughter of Sylvester Stallone. She has an older sister named Sophia who was born in 1996 and a younger sister named Scarlet who was born in 2002.
All three of Sylvester's daughters have gone on to make a name for themselves in the fashion industry as they are well-known models like their mother, Jennifer Flavin.
Aside from having successful modelling careers, the girls are close to their parents and love to hang out with them despite their busy schedule. They also get to spend time with other celebrities, but their favorite is Jimmy Fallon.
Earlier this year, Sylvester and his wife Jennifer Flavin celebrated their 23rd wedding anniversary. The pair began dating as far back as 1988 but broke up before reconciling and getting married in 1997 a year after welcoming their first child.