Here's How Amber Rose & Her Kids Celebrated with Boyfriend Alexander 'AE' Edwards on His B-Day
Amber Rose and her kids were recently captured serenading her beau, Alexander Edwards, with a sweet song celebrating his birthday.
Amber Rose's boyfriend, Alexander "AE" Edwards recently celebrated his birthday and the model was sure to celebrate her beau in the sweetest way.
Taking to her Instagram stories, Rose shared clips of a smiling Edwards in pajamas, standing in front of a lit birthday cake.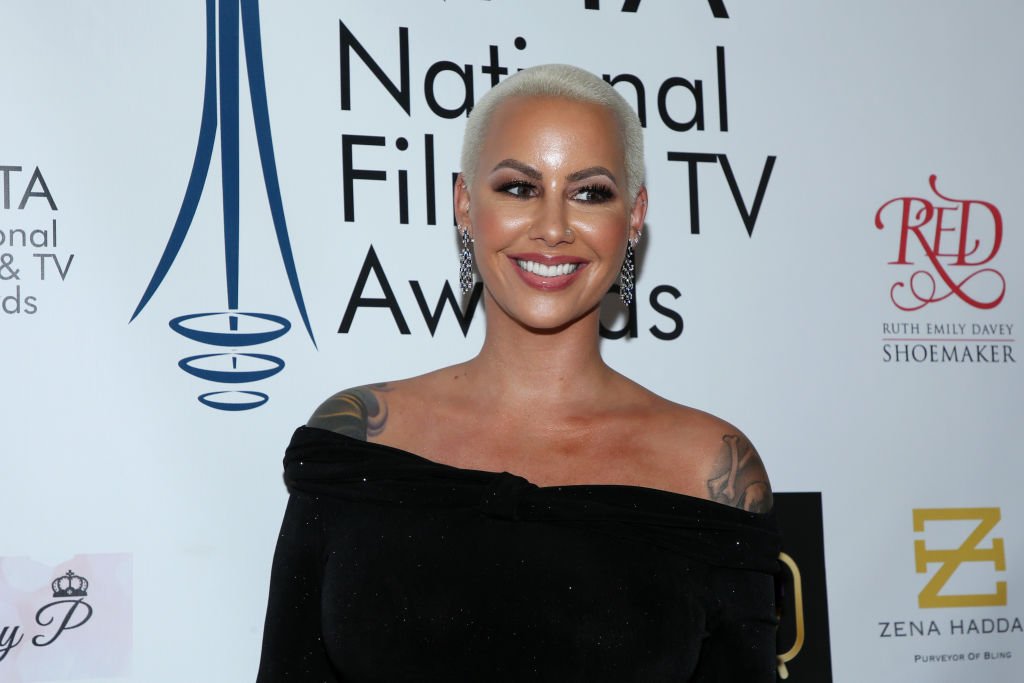 Edwards was seen holding his son Slash whom he welcomed with Rose last year. The model is also mother to son Sebastian from her marriage to rapper Wiz Khalifa.
In the clip, Rose was heard singing a happy birthday song to Edwards alongside Sebastian and Slash who appeared to be interested in the cake.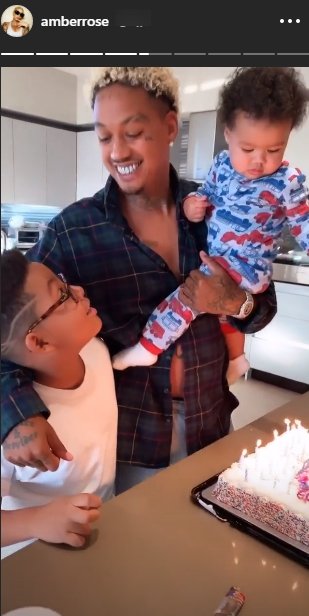 Edwards and Rose first met in 2015, but it wasn't until three years later that they started dating. Over time, the duo has been spotted in public together and are known for continually showing off each other on social media.
For Rose's 35th birthday, Edwards threw her a sweet surprise party with all of her closest friends in attendance.
Rose and Edwards have been spending time with their kids and were once spotted running errands with Sebastian.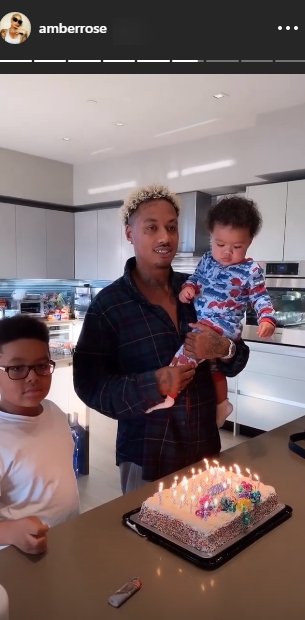 Edwards was born and raised in the Bay Area. He started his career in the entertainment industry as a rapper. Today, he is the vice president of the Artists and Repertoire (A&R) for Def Jam Recordings owned by Universal Music Group.
Outside of his career, Edwards is known to be excited about his fatherhood journey. On the day Rose announced she was expecting their son, he also proudly took to Instagram to share a sweet post dedicated to his unborn child.
In September 2019, Rose showed up for her beau's birthday party despite her pregnancy. Rocking a black T-shirt with a painting of her and Edwards, she was seen sporting a pregnancy glow with her burgeoning baby bump.
Amid the COVID-19 pandemic, Rose and Edwards have been spending time with their kids and were once spotted running errands with Sebastian.
In adherence to the COVID-19 pandemic guidelines, the trio wore protective face masks alongside matching red outfits. With their continuous show of affection for each other, there is no doubt that Rose and Edwards can barely get enough of spending time with each other and their kids.