Jennifer Hudson Poses with a Telephone & Flaunts Her Fit Legs in a Pink Robe in New Video
Jennifer Hudson looked flawless as she showed off her toned legs while wearing a sleek pink robe in a shared home clip that showed her on the telephone.
Jennifer Hudson, an award-winning singer, actress, celebrity with over two million IG followers, and a fashion lover, flexed some attitude online as she shared a vital piece of information to her online audience.
Less than a week ago, the singer posted a chic image of herself dressed in a pink robe. Her nail extensions were nicely done to match the color of her outfit. She opted for a pair of colorful sneakers and her pose was of a royal as she attended to a phone call.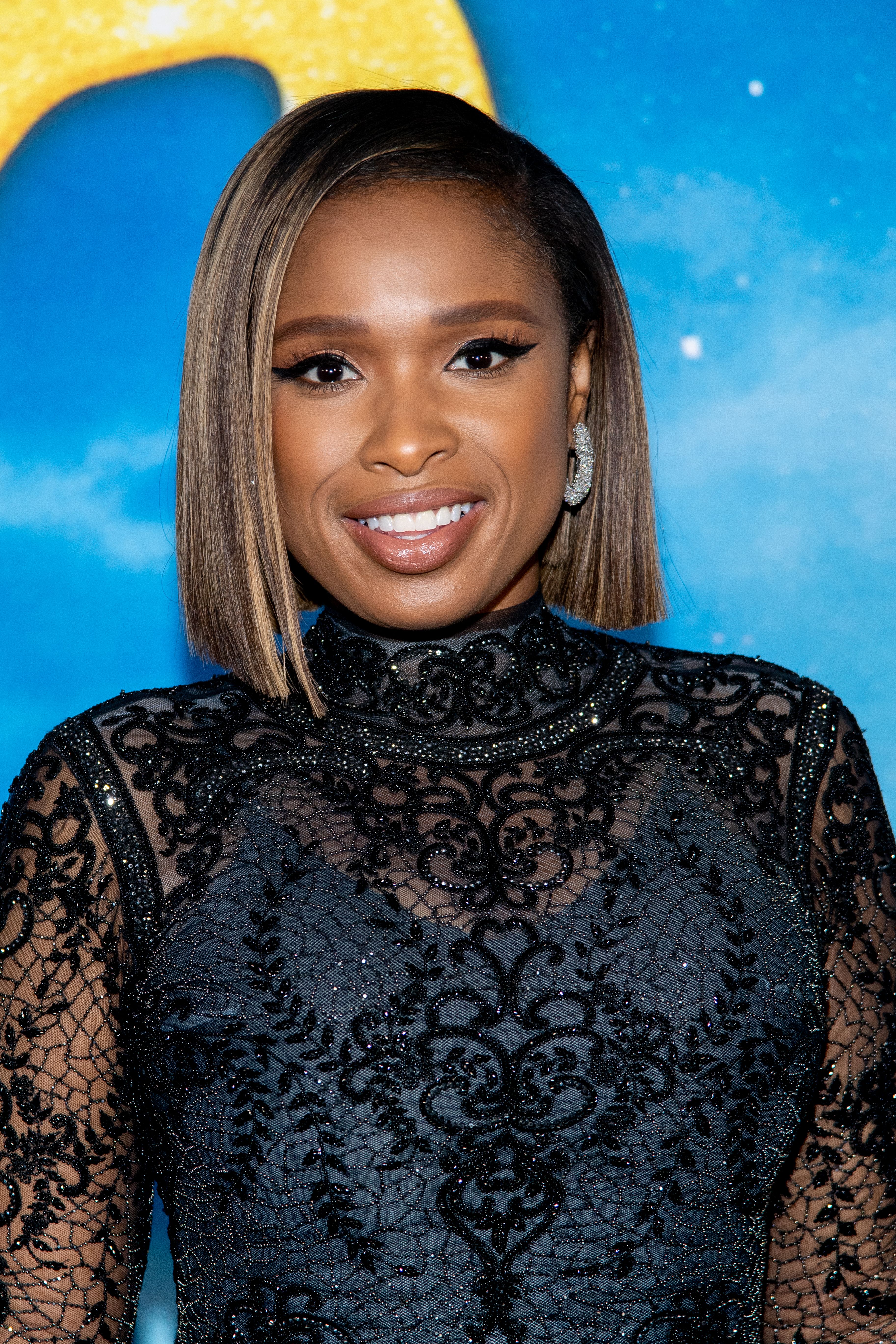 The indoor post showed Hudson sitting comfortably with her legs crossed on a piece of furniture with a classic design, as her toned legs were left on display. To her right was a square-shaped pillow and to her left was a telephone.
A few months ago, [Hudson] confessed that her siblings were not only two and neither was she close with all of them.
Feeling somewhat unapologetic in the caption section, she informed her fans online that face timing is no longer welcomed and that she has subscribed to communicating via her home telephone. The "American Idol" alum wrote:
"if you want to talk to me at home, u have to call my house phone! No FaceTiming wanted here."[sic]
Hudson's self-confidence and talents have played an incredible role in making her the star that she is today. Though she was not the winner of the third season of "American Idol," she emerged a star after competing on the show.
This outstanding feature has also reflected in her fashion choices. Hudson, who owns a clothing line, is always proud of her appearance and delights in changing it when she feels the need to.
Sometimes she opts for a tomboy look and other times she chooses to keep it sleek and chic while rocking either a pixie cut, an afro hairdo, a blond wig, or a straight black wig.
In all her stylishness, she never fails to show off her magical glow and beauty. Her drive for a flawless look and healthiness led her to successfully drop about 80 pounds in 2010, which she admitted to being proud of.
When she's away from the spotlight, the "Dreamgirls" actress who has a young son named David loves to spend quality time with family. From a young age, she has been family inclined, owing to her upbringing.
Her late mother, Darnell Donnerson raised Hudson and her two siblings to share a close-knit bond. However, a few months ago, the singer confessed that her siblings were not only two and neither was she close with all of them.
Though she never had her dad around as a child, she soon found out that he was a struggling father with 27 children. During an interview, the singer said:
"Oh, yes. Eleven girls, 16 boys. I'm the youngest."
Despite the number of siblings that she has, the actress still tries to connect to as many as she can. While upholding her family values, on one hand, she is exalting her belief in another. Hudson grew up as a church girl and she inherited the remarkable singing talent from her soloist grandmother.
The mother of one who feels indebted to her grandma has decided that she would forever speak highly of her and would never be tired of being a grandma's girl!. With her dedication and discipline, the Illinois native has established a remarkable feat in the industry.