Nikki and Brie Bella's Grandmother Visits Their Newborn Sons — See the Heartwarming Photos
Over the weekend, Brie and Nikki Bella shared images of their grandmother visiting their newborn sons. The reality star's grandmother seemed quite thrilled to see her great-grandchildren.
On Saturday, twins Nikki and Brie Bella, 36, took to their respective Instagram accounts to share photos of their maternal grandmother, Alice Dessert, 88, visiting the newborn sons. Nikki shared several images of her son, Matteo Artemovich Chigvintsev, and her sibling, Brie's son, Buddy Dessert, hanging out with their great-grandmother.
She shares the little boy with fiancé Artem Chigvintsev, 38, while her sister shares her child with Daniel Bryan, 39. The first two images on Nikki's thread were of the two little boys lying side-by-side.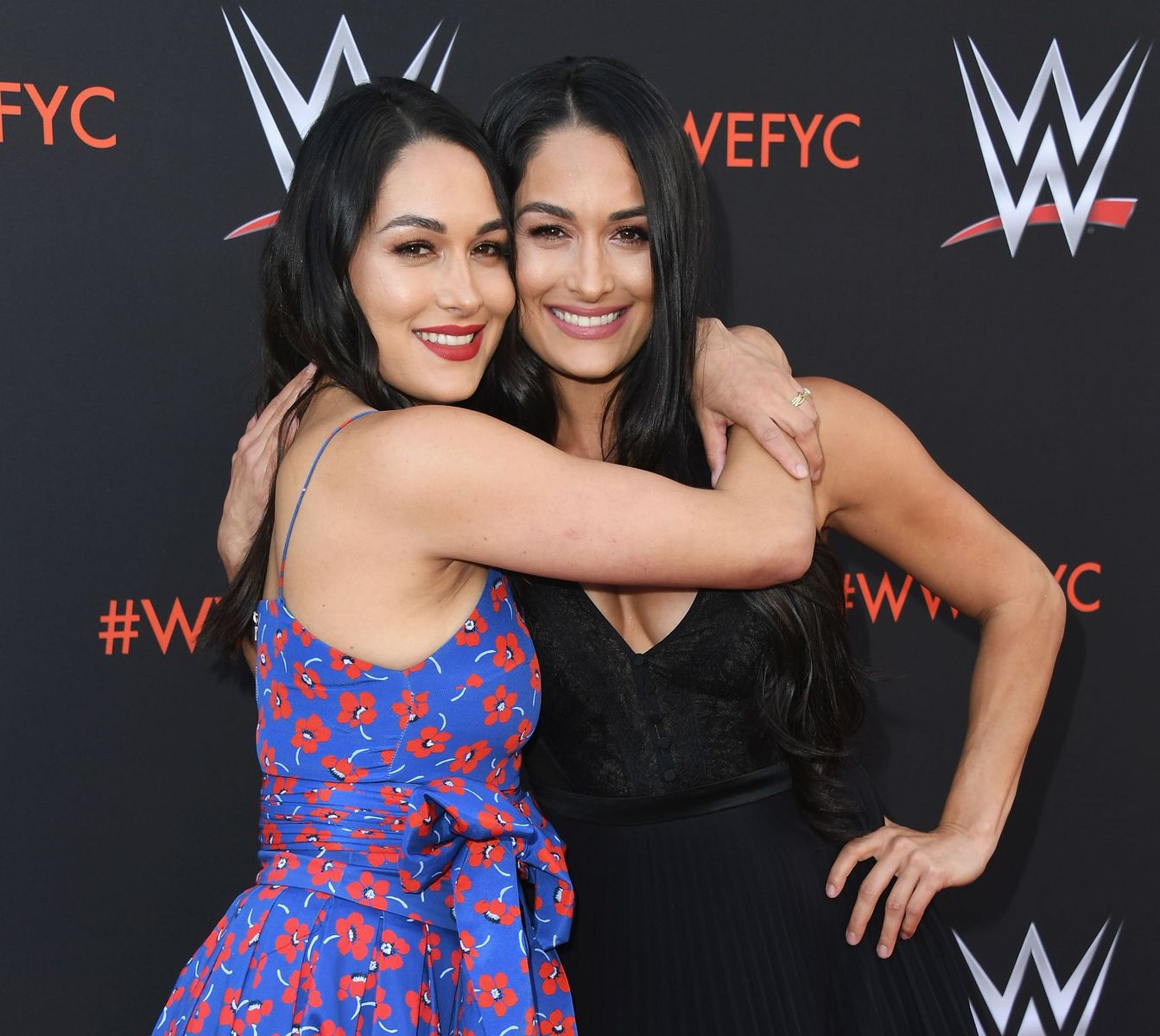 NANA'S GREAT-GRANDCHILDREN
The two children looked like twins and appeared to be in a good mood for their great-grandmother's visit. The next two pictures showed the "Total Bellas" grandmother sitting on a couch with one great-grandchild cradled in each arm.
The twin's grandmother looked happy to be in the presence of her great-grandchildren. The last image in the former wrestler's thread was a selfie of her and her sister sitting together with their children.
GRANDMOTHER VISITS WITH GREAT-KIDS
The series was captioned: "Nana visits are the absolute best!!" Brie uploaded one photo of her grandmother kissing little Buddy on the forehead.
She captioned the post revealing how she felt about her son being with his great-grandmother writing: "The greatest feeling to see your Nana hold your baby!!" On July 31, 2020, Nikki and Chigvintsev welcomed their first child together less than a day before Brie and Bryan.
WHEN WERE THE CHILDREN BORN
Little Buddy was born 22 hours later on August 1, 2020. Brie and Bryan already share a daughter named Birdie Joe, 3, whom they welcomed in May 2017.
FIRST IMAGES OF NEWBORNS
The first time fans got to see proper images of the newborn Bella children was on August 26, 2020. In an Instagram post, at the time, Brie explained that her son's middle name "Dessert" was actually pronounced as "Desert."
SON NAMED AFTER NANA
Brie also revealed that it was her grandmother's maiden name which they honored the boy with. She shared how the little boy had come into their lives in a special way, leading them to name him after some special people.