Pregnant Meghan McCain Hints at Her Due Date as She Jokes about Her Growing Belly in a Selfie
"The View"co-host Meghan McCain flaunts pregnancy glow in amazing portraits that she recently shared, where she also revealed her due date.  
Meghan McCain is a soon-to-be mom, who has been very private about her pregnancy journey, but she recently shocked fans by sharing her expected due date in a recent Instagram post.
Meghan McCain's lovely pregnancy glow, shinned in the amazing selfies she posted on Friday. In the two-slide post, the famous host packed her hair and spiced her look with red lipstick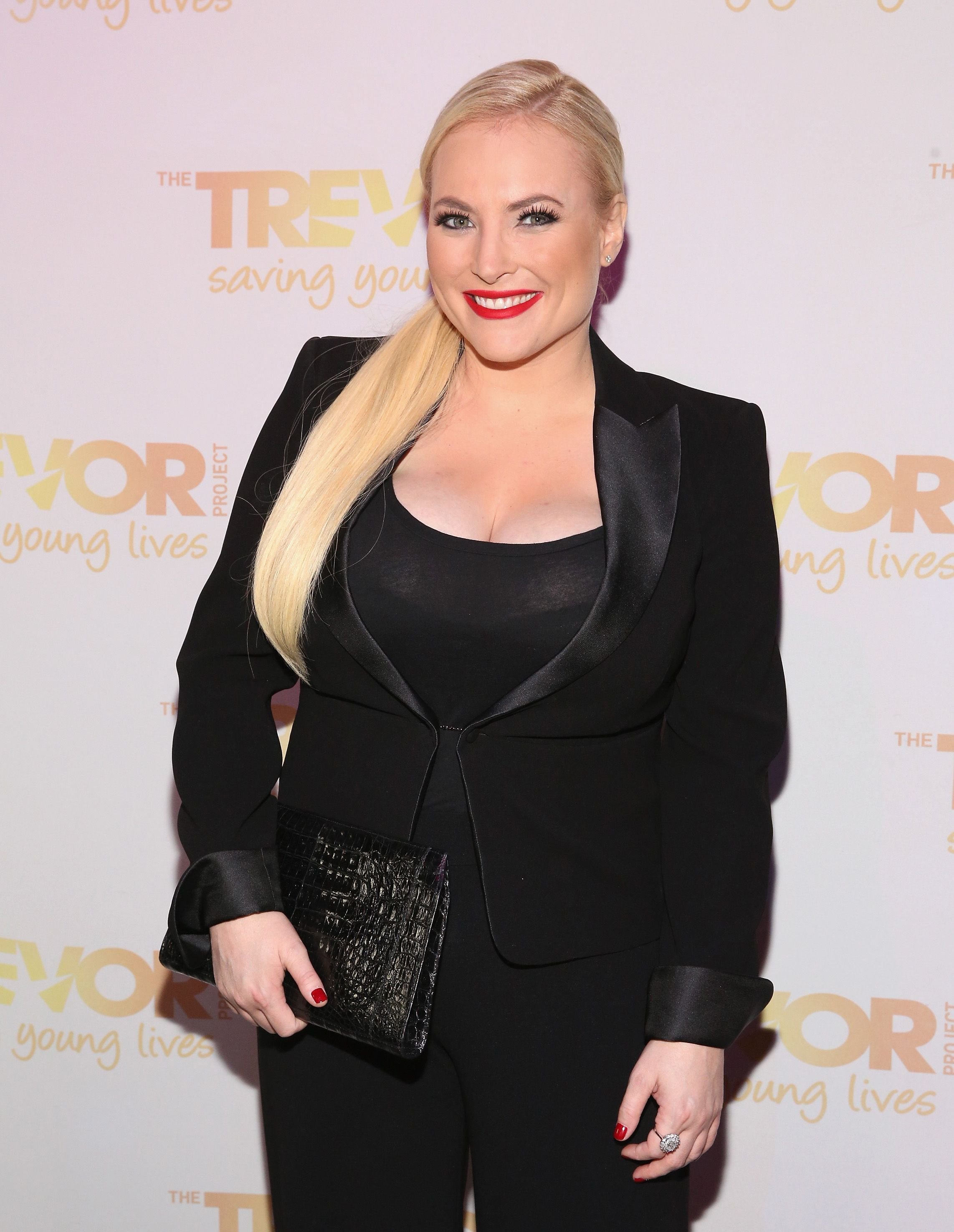 In her caption, McCain mentioned the weeks remaining till her due date and joked about her growing bump writing that she was: 
"trying to keep myself looking as stylish as humanly possible while feeling like shamu."
McCain announced in March that she is expecting her first child with husband Ben Domenech. The soon-to-be mom revealed that the decision to keep her pregnancy out of the spotlight was because she didn't want to expose her unborn child to online criticisms.
The TV personality also disclosed on her social media that she and her husband made a conscious decision to protect their family's privacy as much as they can and that she feels children are entitled to their privacy.
McCain also took to her Instagram story and explained to her fans the reason why she had not posted a baby bump picture.
During an interview McCain disclosed that she was close to her due date and she also spoke about the challenges of being pregnant amid the COVID-19 pandemic and all the political and cultural issues in the USA, saying: 
"It's sort of been a blessing and a curse. I have been so distracted with the news..."
The TV host also expressed that she would push through, as far as work was concerned, saying everyone on the show had been really wonderful and very supportive.
McCain also took to her Instagram story and explained to her fans the reason why she had not posted a baby bump picture, saying that the press continually writes cruel things about her.
She emphasized that the comments usually roll off her back because it comes with the job description, but she is extremely protective of her child and her unique phase. 
Recently McCain, 35, had to assure everyone that she will return to "The View" after her baby is born when she appeared on "Watch What Happens Live with Andy Cohen" and was asked if she will be returning to the show.
During the interview, McCain exclaimed that she didn't understand why everyone kept asking if she was leaving the show or getting fired from the show.