Check Out Tia Mowry's Fall Season-Inspired Look as She Stuns in a Recent Selfie
"Sister, Sister" star Tia Mowry blew her fans' mind with a selfie showing off her fall-inspired look on Instagram. She simply does not know how to age!
Tia Mowry has blown her fans' minds with her looks one too many times amid the pandemic. This time, she left their jaws dropping with an awe-inspiring look that hums the tunes of fall. 
Mowry took to Instagram to share a selfie flaunting a look that bid farewell to summer and embraced fall with open arms. She donned a light, mustard yellow sweater and accessorized with a pair of thin round hoop earrings.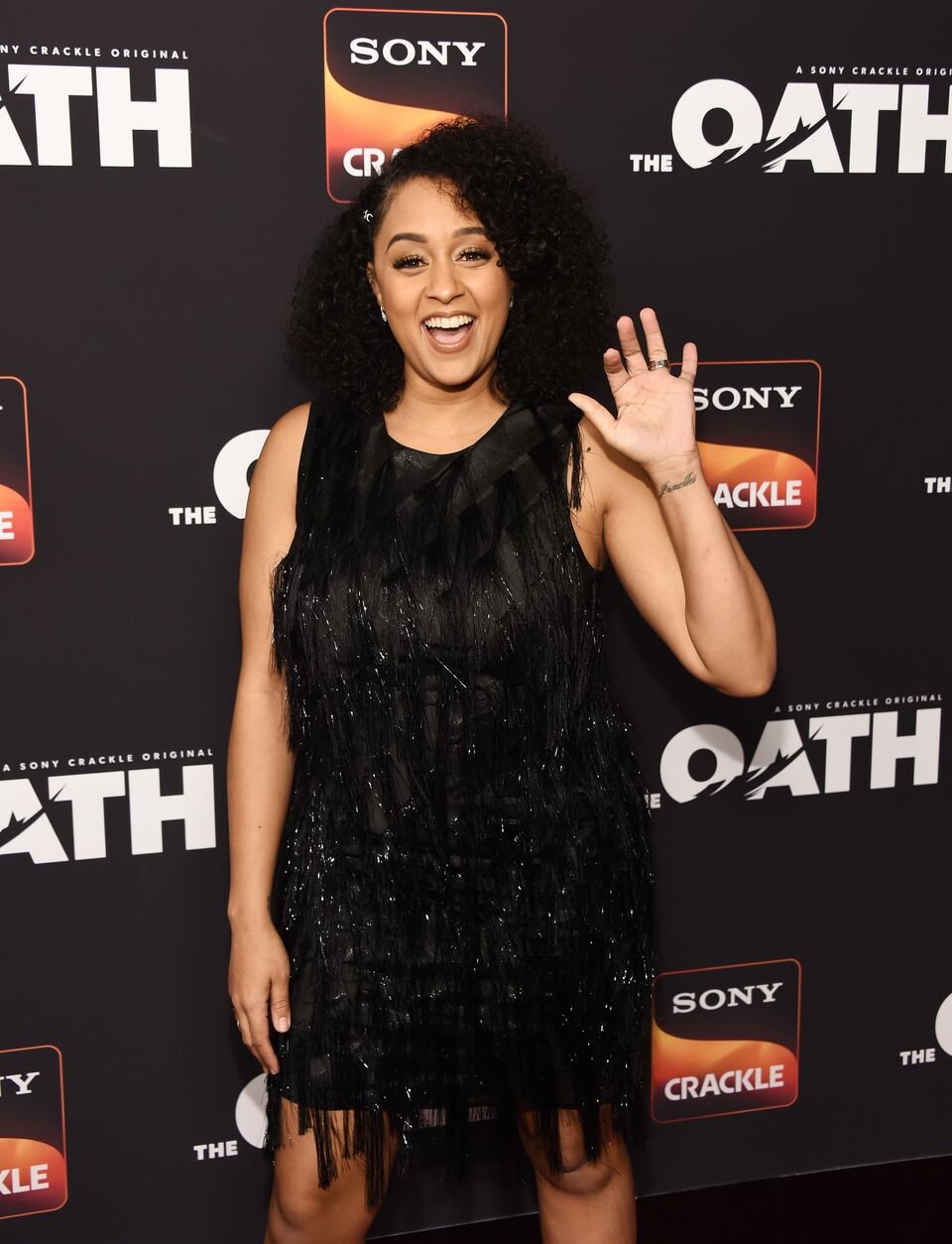 JAW-DROPPINGLY GORGEOUS
Her short hair was flattened out and styled into loose, medium waves that flattered her. Her eyes popped with thick winged eyeliner and a pink shade of eyeshadow. Her cheeks looked rosy and the subtle lip gloss accentuated her natural glow.
It was a fresh new look for Mowry and her fans could not have enough of it. Most of them gushed about her ageless look and they were not exaggerating when they said that she has been aging backward.
Many of them also shared that they have been rewatching  "Sister, Sister" and falling in love with the show all over again. Ever since the show started streaming on Netflix, fans have been living nostalgia every single day. The show debuted on the streaming platform on September 1. 
She is also an advocate of embracing her body just the way it is.
EMBRACING HER CURLY GRAY HAIR
Mowry chopped off her long locks back in February. She debuted her brand new look on Instagram with a makeup-free selfie and reminded her fans to make time to love themselves. 
The actress is all about living her best life, age no bar. She has been embracing her natural look, especially her graying hair and curls. During quarantine, she let her dark curls fade and turn gray and she still looked so stunning. 
The 42-year-old first gave her fans a glimpse into her new look with a selfie on August 4. She donned a gray sweater along with a couple of golden chains and a large pair of golden hoop earrings and showed off her graying hair. 
Fans lauded her for being her authentic self and embracing her natural look. But even though her hair lets on her real age, it seems like her skin does not know the science of it at all. 
REALISTIC BODY GOALS
Mowry feels like growing older is a blessing. She is also an advocate of embracing her body just the way it is. She once opened up about getting back in shape after giving birth to her baby daughter, Cairo in 2018. 
According to the actress, she used to feel pressured about staying lean because of her career. But that changed when she became a mom for the second time. She stopped feeling the rush to get back in shape and took her time to shed those pounds and her journey continues to this day.