Salma Hayek Shares Sweet Birthday Tribute to Her Daughter Valentina Ahead of Her 13th Birthday
The "The Roads Not Taken" star is happy to see her only daughter turning into a young lady as she enters her teenage years, and she wrote a heartfelt message to her to mark her latest birthday.
54-year-old actress Salma Hayek is getting emotional now that her only daughter Valentina, shared with her French husband Francois-Henri Pinaud, age 58, is officially becoming a teenager, turning 13 on September 21, 2020.
A few hours after taking to her Instagram feed to post a throwback image of herself while pregnant with Valentina, Hayek took to the social network once again to share another throwback image, this time picturing her with a newborn Valentina in her arms.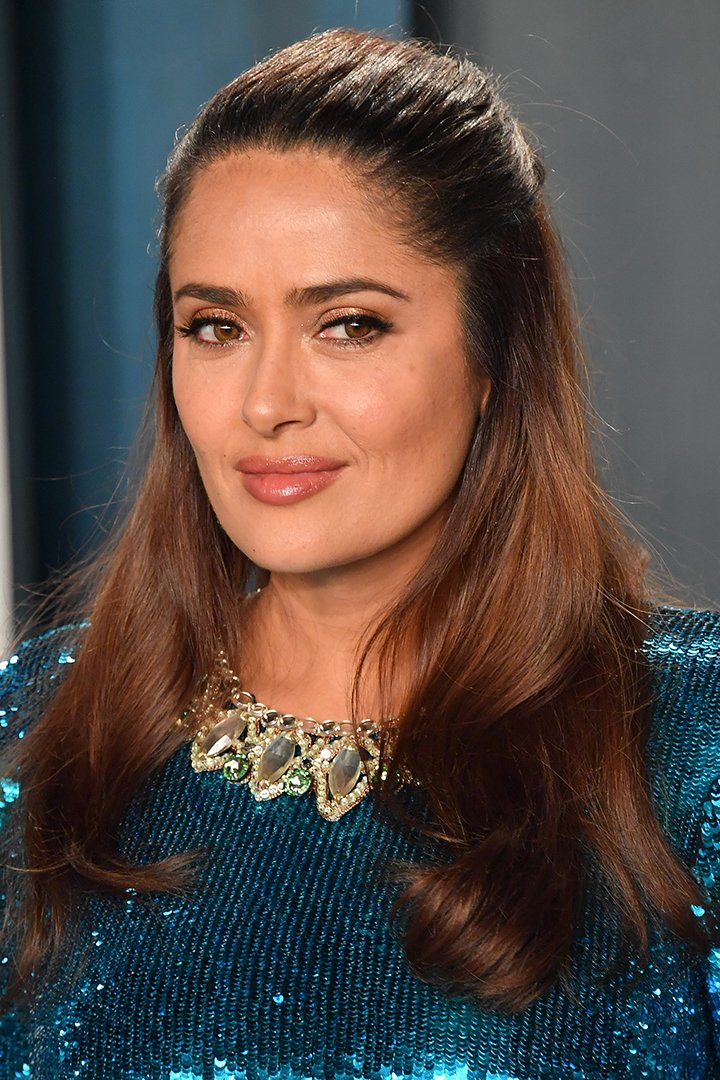 "Valentina, I never wished for someone to exist as much as I wished for you to come into my life," Hayek started to write on the post's caption, where she also thanked her daughter, born on "Peace Day," for having made her life so beautiful.
"You are my greatest teacher, my greatest joy, and my greatest hope. I loved you before you were born and I'll love you forever. Happy birthday, my shining star," Hayek added, also writing the caption in Spanish as she normally does.
WAYS TO CELEBRATE
Hayek and her teenage daughter have a beautiful and strong mother-daughter bond, but you won't see much of their day to day lives in social media, because Hayek is very serious about protecting Valentina's privacy.
Nevertheless, two years ago Hayek made an exception to her rules and shared a video on her Instagram account on which she allows Valentina to give her a haircut as a birthday present for the then 11-year-old.
"You are so awesome and handy too! Thank you for cutting my hair! I love you more than love itself," the proud mother captioned the clip. It might be scary to let an 11-year-old cut one's hair, but Valentina looked like she knew what was doing back then.
Previously, for Valentina's 10th birthday, Hayek took her daughter to the Disneyland amusement park in Paris, France, as she had reportedly promised her, but now Valentina is probably too old for Mickey Mouse and company.
LOVE FOR FASHION
Valentina is growing to be a big fashion enthusiast, and luckily for her, she has the opportunity to attend some of the world's biggest fashion shows thanks to her influential parents.
Back in February 2019, as Valentina approached her 12th birthday, Hayek, Pinaud, and the teenage girl attended the Gucci Autumn/Winter 2019 fashion show, giving the public another rare glimpse of how big she already is.
While Hayek abstained herself from posting any pictures of her daughter at the event, the party of three was happy to pose for pictures for the media.