Salma Hayek, 54, Shows Perfect Figure Wearing Pearls in These Throwback Photos
The "Frida" star looked back at her younger years and flaunted her timeless beauty on social media to mark another milestone in her exciting and successful life.
Mexican-American actress Salma Hayek recently had another birthday, and while she looks like time doesn't pass for her, she decided to mark the occasion with a throwback this year.
On September 2, 2020, Hayek took to her Instagram feed to share a series of images of herself several years ago on which she wore a sultry black dress with a deep neckline and a beautiful set of pearls that beautifully adorned her.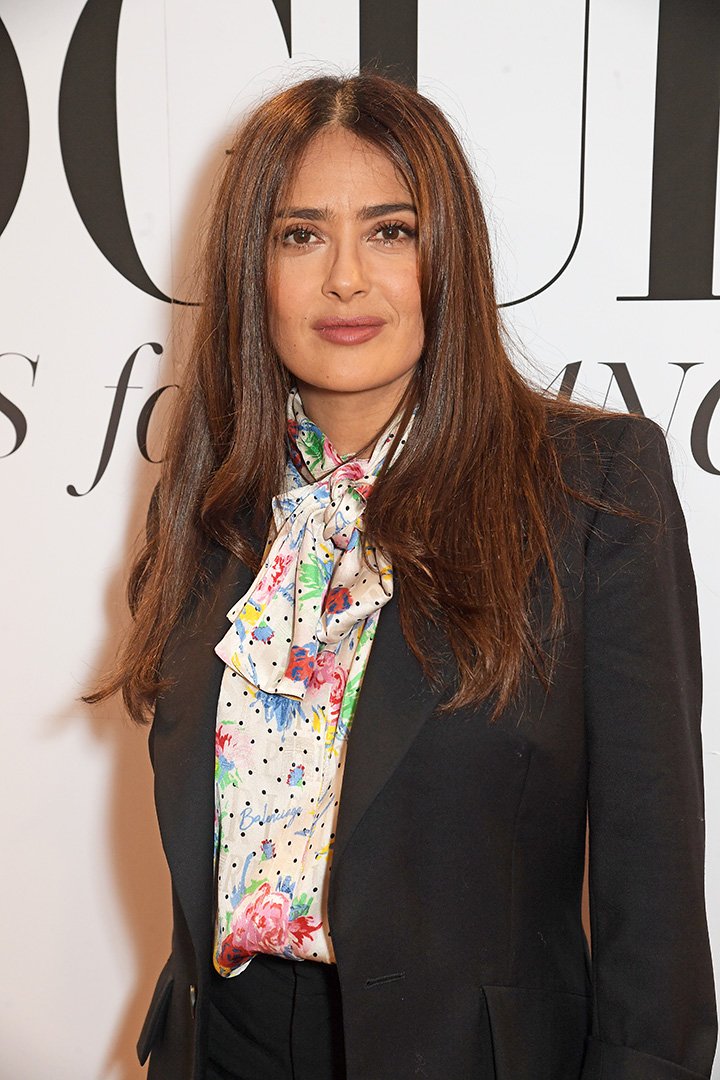 In the photos, Hayek had her black hair parted to the side in a sort of bob haircut, and since she didn't offer any details about when the pictures were originally taken, it is not clear whether it comes from a modeling gig or an acting-related event.
As she frequently does, Hayek captioned the post both in English and in Spanish, and she referred her pearl necklace in it, calling them "Pearls of wisdom." 
The actress's post attracted a great deal of attention from Hayek's fans, receiving more than 800,000 likes in less than 24 hours, and with some users taking to the comments section of the post to celebrate Hayek's beauty.
"So extremely beautiful," a user wrote in response to the slideshow. "So young and pretty," added another person. "Such a beauty," yet another fan wrote. 
GRATEFUL AND PROUD
Apart from her eye-catching beauty and charisma, Hayek keeps her fans and followers returning to her feed because of her positive, friendly, and fun attitude toward life, and on her latest birthday, she didn't forget to count her blessings, including her fans.
In
another Instagram post,
Hayek appeared wearing a one-piece mustard-colored swimsuit with a matching skirt as she raised her arms in the air at a paradisiac location by the sea, and she used the caption to
thank her fans
for all their love.
Hayek mentioned the Instagram account created by some of her fans to celebrate her birthday, and she expressed how grateful and proud she is for the life she has led for more than 50 years.