Salma Hayek Asleep with an Owl on Her Head in an Adorable Makeup-Free Selfie
Salma Hayek took to Instagram recently to share a photo of herself and her adorable pet owl. In this snap, the famous actress is seen without makeup.
"When you fall asleep with your glasses on and an owl on your head," Hayek captioned the picture, which already amassed over 291,000 likes as of this writing.
Recently, the brunette beauty revealed that she had added to her animal family as she posed with an owl, as reported by Daily Mail.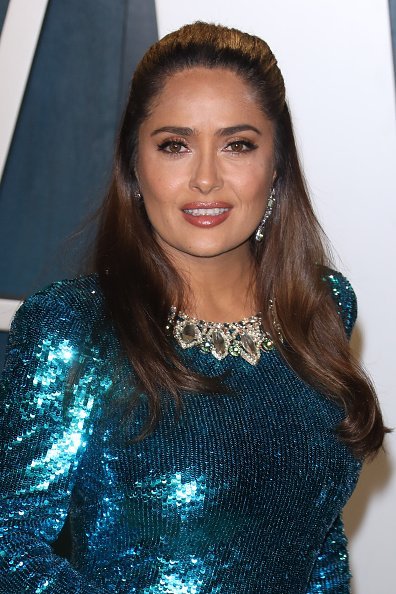 HER LOVE OF ANIMALS
Hayek had previously acquainted her legion of fans with her affection for animals when she shared a video on social media.
The "Frida" star has never been modest about showing her tenderness for adopting unsheltered pets. Hayek said in a 2013 interview:
"I have five horses, four alpacas, one cat, eight dogs, one hamster, five parrots, two fish."
DEVASTATING LOSS
Hayek added that she also has bunny rabbits, turkeys, and 20 chickens. As reported by E! News, Hayek endured an overwhelming misfortune, revealing her dog, Mozart, was shot to death in 2016. The poor dog's body was discovered at her ranch.
In her Instagram post, the actress said that she personally delivered Mozart out of his mom's womb. She hoped that the Washington State authorities do justice to his beloved dog.
Hayek has been married to Francois Henri Pinault, a French billionaire, since 2009.
CAREER AND PERSONAL LIFE
Meanwhile, Hayek channeled her voice into a cat in the adventure-comedy film, "Puss in Boots." She stars as Kitty Softpaws in the movie, Daily News reported.
In an interview, Hayek explained how she researched her role as Kitty Softpaws. According to her, she's been around cats her entire life, so she's been doing a lifetime of research.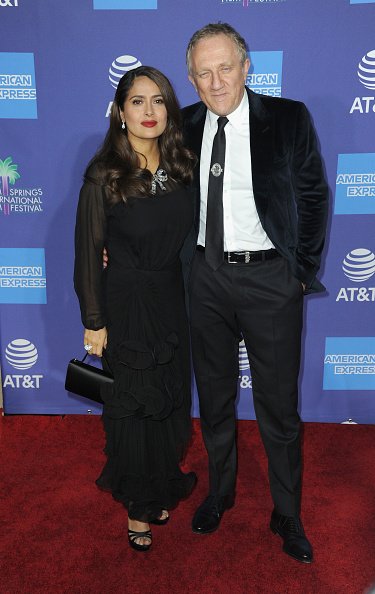 When asked about doing the animation, Hayek said that she doesn't need to stress over her hair and cosmetics and what she's wearing. So for her, it was great.
Hayek has been married to Francois Henri Pinault, a French billionaire, since 2009. The couple share one child — daughter Valentine.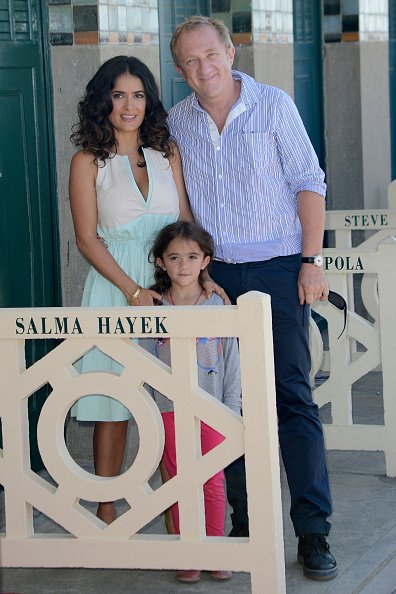 The actress appears to be having a great time, a year after revealing she had been harassed and abused by Harvey Weinstein during the production of "Frida."
Hayek's breakthrough role came in that 2002 film, in which she played Mexican painter Frida Kahlo. Her more recent films include "Grown Ups 2" (2013), "Tale of Tales" (2015), and "The Hitman's Bodyguard" (2017).