Savannah Chrisley Shares Lovely Photo Alongside Her Little Niece Chloe
The reality star Savannah Chrisley recently shared a photo of herself posing with her little niece Chloe who melted fans' hearts with her perfect dentition and charming smile.
Savannah Chrisley shared a new Instagram photo of herself with her niece, Chloe, and the two could not have been more adorable.
In the picture, Savannah donned a white T-shirt and her signature blonde haircut. The reality star accessorized with a gold necklace and a pair of stud earrings.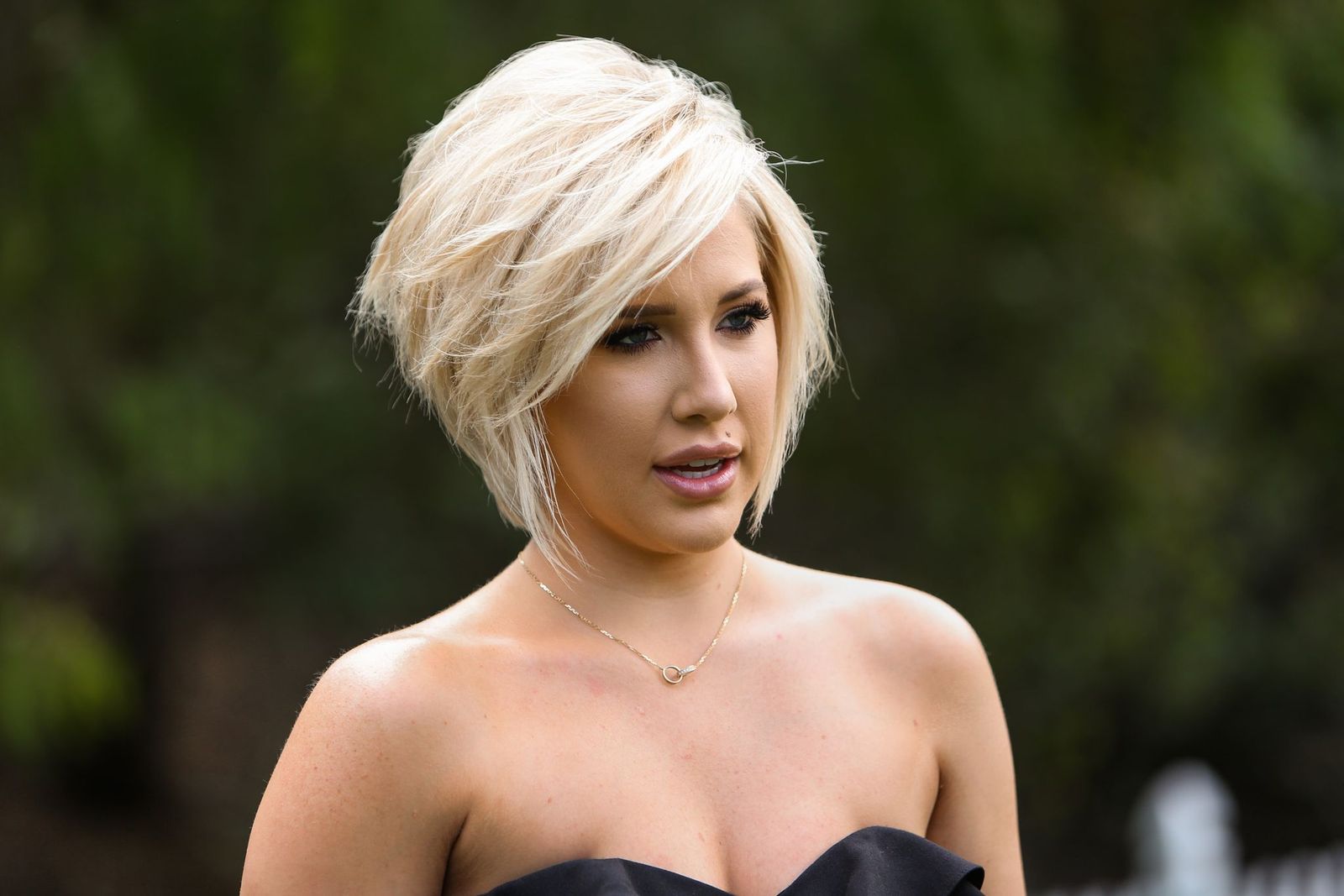 Chloe, on the other hand, rocked a denim jacket worn over a white outfit. She had her hair pulled up in a sleek bun and also rocked a pair of earrings.
With the two leaning towards each other, Savannah captured the selfie while Chloe flashed a charming smile to the camera. The snapshot was captioned:
"Just something about her presence and love that makes the world a better place❤️? #iloveyou."
As expected, the gorgeous picture stirred up reactions from fans and followers who took to the comments section to leave compliments for the duo.
Some others showed love to the post by simply clicking the like button. So far, it has garnered over one hundred and forty thousand likes.
The couple held off getting married with claims that they were stepping back and focusing on some other aspects of their individual lives.
Savannah's post comes only days after she confirmed her split from Nic Kerdiles, her fiance of two years. The reality star shared the heartbreaking news in an Instagram post that featured a picture of herself and Kerdiles. In her caption, she wrote:
"Nic and I have decided to call it quits. There's no hatred between the two of us……"
She continued by saying that though the past three years with Kerdiles have been incredible, she is willing to look forward and trust God's plan for her life. 
Kerdiles and Savannah met on Instagram and started a relationship in fall, 2017. After a year together, they got engaged in December 2018.
However, the couple held off getting married with claims that they were stepping back and focusing on some other aspects of their individual lives which seems to include spending time with family.
In the past, Savannah has proved to fans that spending time with Chloe is one of her favorite things to do. Earlier in the month, the two were pictured lounging on a boat. 
With Savannah wearing a floral swimsuit and Chloe donning an equally colorful rash guard, the adorable duo flashed heartfelt smiles as they posed.
Though this picture garnered fans' reactions, this is not the first time Savannah will be pictured with another member of the Chrisley family.
In July, the reality star shared a selfie with her grandma, Nanny Faye, and they both looked incredibly beautiful in their casual summer outfits.
While Savannah might be dealing with her break up from Kerdiles, there is no doubt that the love and support of her family will help her through the difficult moments.