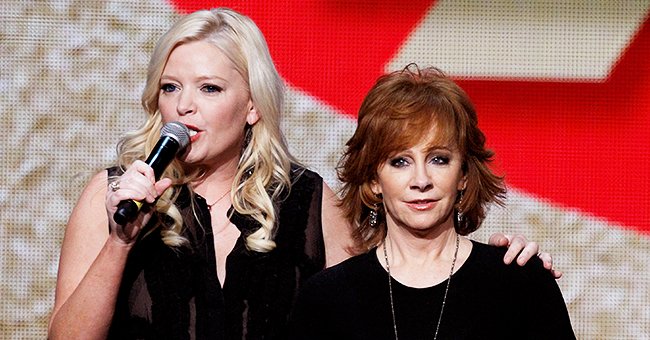 Getty Images
Reba McEntire and Melissa Peterman Reunite as 'Living and Learning' Podcast Co-hosts
Reba McEntire reunites with her longtime friend and once-co-star, Melissa Peterman, for the recently-launched podcast, "Living & Learning with Reba McEntire."
Early in the 2000s, actresses Reba McEntire and Melissa Peterman starred side by side in the rib-cracking sitcom, "Reba." Years later, the dynamic duo reunited to co-host the podcast, "Living & Learning with Reba McEntire." McEntire said to People:
"I'm a better listener, and when [the guests] get to talking, I keep listening. Melissa hops in and asks another question to keep it rolling."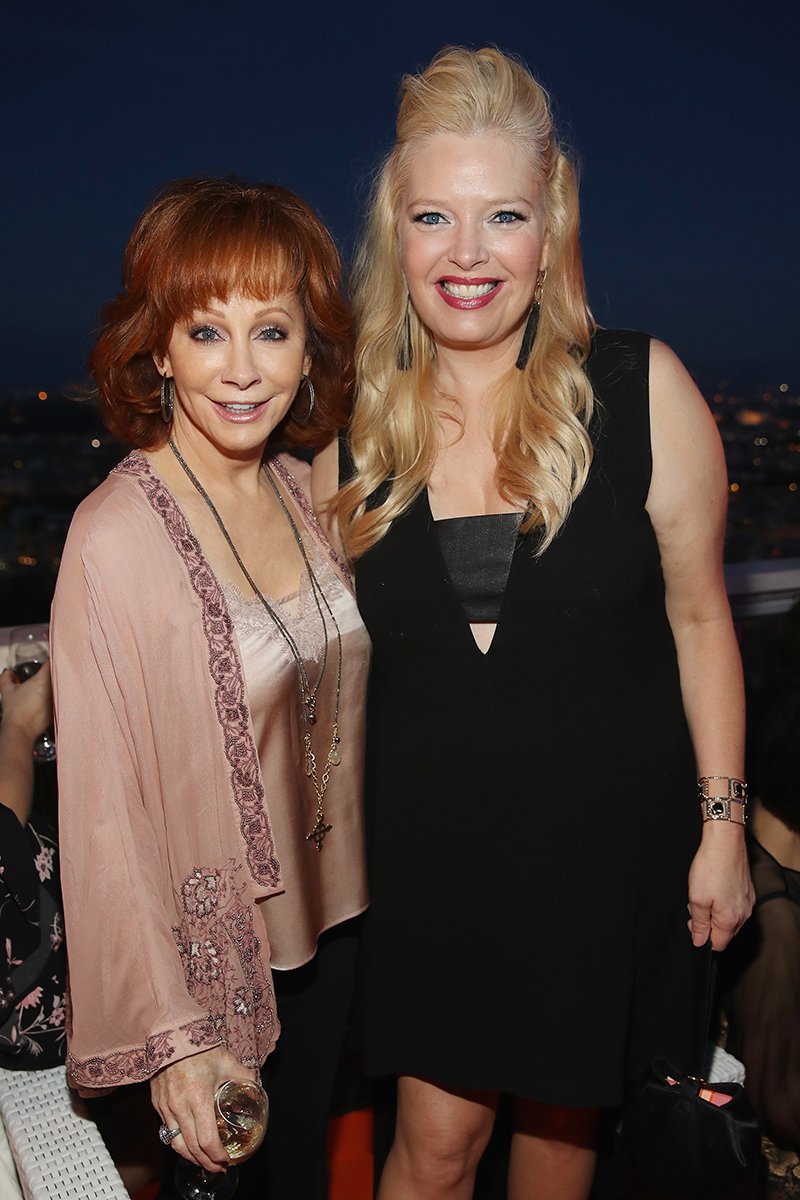 Reba McEntire and Melissa Peterman attend the Rooftop Dinner at the Waldorf Astoria Hotel Cavalieri, Benefiting The Andrea Bocelli Foundation and the Muhammad Ali Parkinson Center on September 6, 2017 in Rome, Italy | Photo: Getty Image
With that dynamic put in place, there was no doubt that the former co-stars would make a great team as co-hosts for the podcast.
The podcast would have an interesting and eclectic list of guests as time goes by, with topics that are just as attention-grabbing as the guests they bring on.
McEntire named a few of those topics: dating for older people, spirituality, the all-too famous cancel culture, and coping with rejection.
She also listed some of the guests that the podcast would entertain. McEntire's longtime friend Dolly Parton, actor Leslie Jordan, Kristin Chenoweth, and TV host Karamo Brown are some of the big names included.
They shocked fans during quarantine when they revived their characters from McEntire's self-titled sitcom, "Reba."
McEntire also said that putting the podcast into full swing was a lot more work than she anticipated. But, after she took her time to listen to the sessions they already had, she felt very proud of just how educational and entertaining it is.
She and her fabulous co-host, Peterman, shared tangible chemistry that no doubt made the sessions even easier and much more fun. The two women have so much love for each other. Late in August 2019, Peterman gushed all about McEntire to Fox News:
"She's hardcore but she genuinely is really, really funny and she knows how to play the street. She knows how to tee it up perfectly."
Peterman described how in sync their connection was by sharing how they never had to talk anything through. They could be at an event together and all it would take is one look to know precisely what the other is thinking. It is almost like a telepathic connection.
Peterman continued talking about her dear friend with love and appreciation. She told the news outlet that she knew that McEntire was one of the people she could truly count on.
In April, they shocked fans during quarantine when they revived their characters from McEntire's self-titled sitcom, "Reba," for a short comic sketch shared on Instagram. Peterman went back to being Barbara Jean, and McEntire went back to her character, Reba Hart.
The mini-episode showed McEntire and Peterman conversing over the phone from their different houses, checking up on each other, and sharing how being in quarantine was driving them crazy.
"Reba" ended in February 2007 and fans have most definitely missed this perfect pair. Now, thanks to their podcast, they have returned bigger and better, ready to give their fans the best entertainment there is.
Please fill in your e-mail so we can share with you our top stories!