NASCAR Driver Denny Hamlin & Michael Jordan Partner to Start a Racing Team Led by Bubba Wallace
NASCAR fans have something to look forward to since racer Denny Hamlin made an announcement about a joint venture between him and former basketball star Michael Jordan.
NASCAR racer Denny Hamlin and Michael Jordan are linking up to start their own racing team! In an Instagram post, Hamlin shared a photo of himself hanging out with Jordan.
The racer was dressed in his racing gear and standing next to the former professional basketball player who was seated below. In the caption of the post, Hamlin explained how he and Jordan had decided to start their own NASCAR racing team.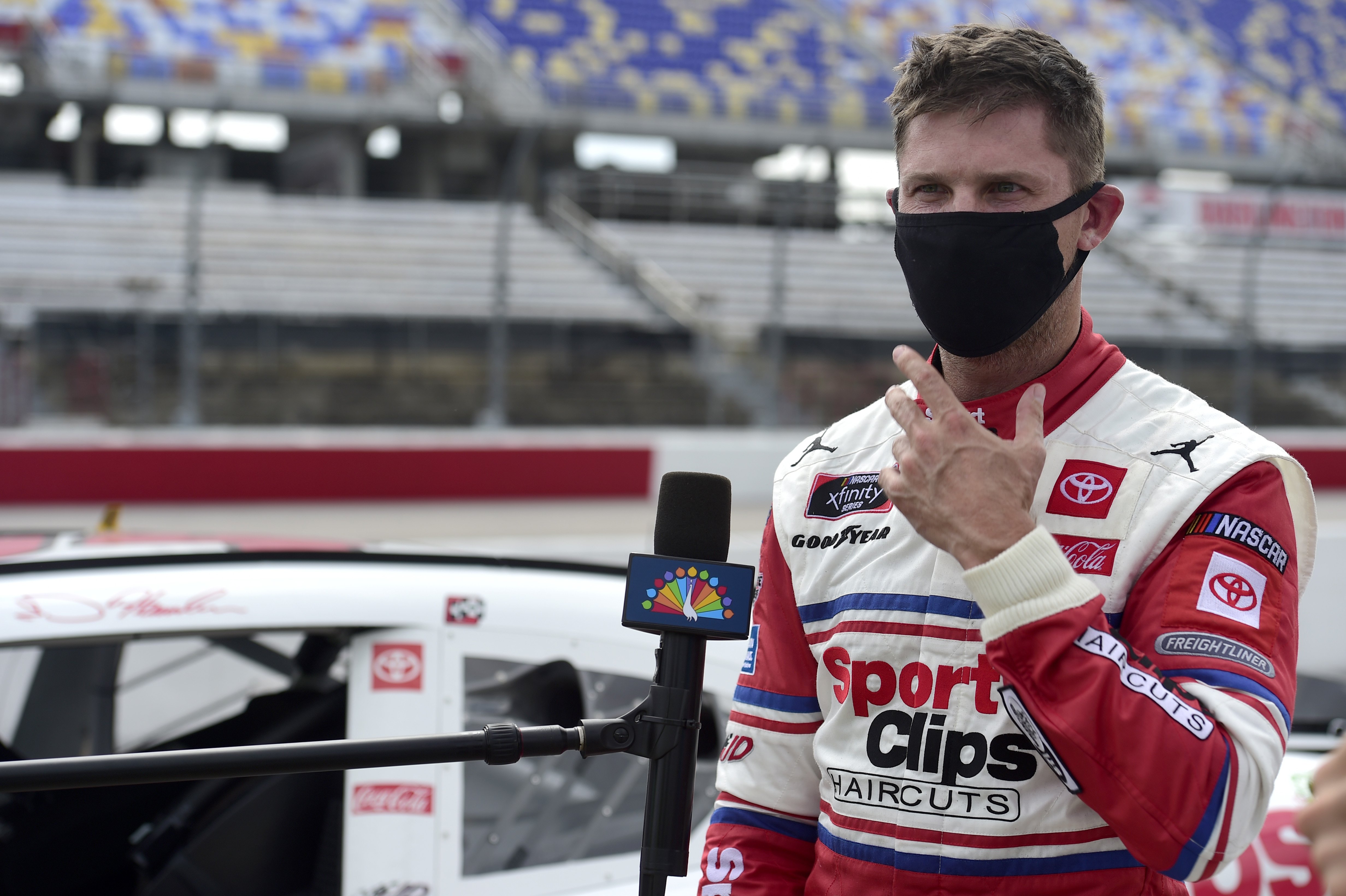 HOW DENNY & MICHAEL MET
The racer revealed how he'd met the star eleven years ago at Charlotte Bobcats game. The pair became friends quickly and he ended up joining Jordan's brand as its first NASCAR driver.
Jordan and Hamlin's new team will be the first Black majority-owned of a full-time NASCAR team after many years.
Hamlin then went on to share that he and the former basketball player were now starting their own single-car NASCAR Cup Series team for 2021. He also shared that the race driver would be Bubba Wallace.
HOW WAS BUBBA CHOSEN
The driver explained how they chose Wallace because he'd shown massive improvements since becoming a part of the Cup Series. Hamlin revealed how he and Jordan believed the driver was ready to move to a higher level in his career.
The star and Jordan offered up their resources to Wallace in an effort to allow him to compete in winning races. Hamlin also acknowledged how their chosen driver had been vocal for change in the sport and shared that they supported him. 
WHO IS WALLACE
Wallace is a Black driver who has found a new home after leaving his former team. He announced earlier in September 2020 that he would not be returning to Richard Petty Motorsports.
Jordan and Hamlin's new team will be the first Black majority-owned of a full-time NASCAR team after many years. Wendall Scott, a Black man, owned and raced his car until the early 1970s.
HOW THE TEAM WAS STARTED
Hamlin reportedly purchased the charter from Germain Racing while Jordan will serve as the principal owner. In their arrangement, the race driver will be the minority partner and will continue driving for Joe Gibbs Racing.
BUBBA'S NEW DEAL
Wallace has been signed to a multi-year deal with the famous pair. NASCAR has since released a statement on the new acquisition saying:
"We proudly welcome Michael Jordan into the NASCAR family."
HAMLIN'S RACING HISTORY
In his personal race driving history, Hamlin has won three Daytona 500's. The driver has partaken in 43 total races in his NASCAR Cup Series career.