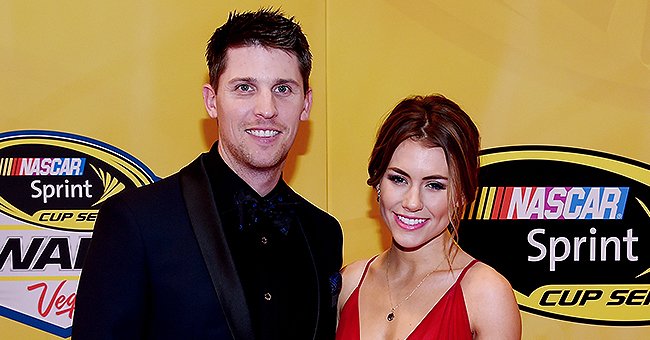 Getty Images
NASCAR Winner Denny Hamlin's Wife Jordan Fish – 5 Facts about the Mother of His 2 Daughters

Denny Hamlin just won the Toyota 500 NASCAR Cup Series for the second time. But we all know that behind every great man is a great woman — and that's Jordan Fish for the racer.
Earlier this week, Denny Hamlin, 39, became Daytona's 500 winners and no doubt made fans and his family very happy. Unfortunately, there was a lack of in-person cheering due to the COVID-19 pandemic.
While the grandstand seats were empty, elsewhere, Hamlin's wife supported him as he took the to the track. Hamlin has been married to Jordan Fisher, 32, for around three years.
HOW HAMLIN MET WIFE FISH
Before the coronavirus hit, the family of four were always on the road. The couple shares daughters Taylor, six, and Molly two. Fisher is highly instrumental in keeping her family together with her husband's career.
The former Charlotte Bobcats dancer met her future partner when she was a member of the Lady Cats dance team. They made eye contact during one of Fish's performances.
At the time, Hamlin was still together with Kristin Buntain, his high school sweetheart. The two would break up after eight years, opening the way for Fish and Hamlin to get together again.
Hamlin agreed to sponsor Fish's entry into the Miss South Carolina USA pageant. Afterward, the blonde beauty took him out to dinner as a show of appreciation. Things took off soon after.
OTHER ENDEAVOURS OF FISH
Outside of family life, Fish continued to wow with her looks by reportedly becoming a model and actress under Marilyn's Model and Talent Management.
The gorgeous woman also works as a blogger for topics such as fashion, beauty, motherhood, and lifestyle. She's an avid social media user with videos on YouTube and posts on Instagram and Twitter.
Recently, though, Fish's older daughter has been hogging the spotlight for all the wrong reasons. She messed up her father's at-home races twice in the last few months.
TAYLOR SABOTAGES DAD'S RACE
Back in April, Taylor accidentally turned off her father's screen while participating in the eNascar iRacing Pro Invitational Series. Hamlin learned what had happened thanks to footage caught at the time.
It showed as Taylor walked in, asking her dad to join her in Go-Kart racing. Hamlin waved her away. For some reason, the little girl held the monitor remote in her hand and she accidentally pushed the power button as she left.
"Uh-oh," said Taylor as she realized what happened. Hamlin ended up last in the race. His recent win at the in-person Nascar race is the ultimate redemption.
ICONIC RACER DAVID ROGERS DIES
Elsewhere in the world of racing, David Rogers passed away in March after a year-long battle with lymphatic cancer. He was 64 years old and was a racer almost right up the end.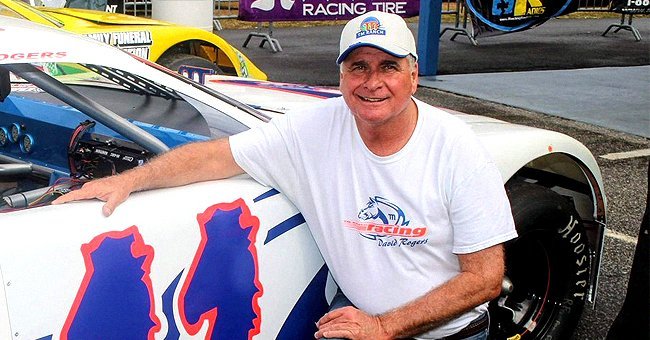 Nascar Driver, David Rogers, during one of his races | Photo: Twitter/ecanfield17
Messages of condolences poured in after the death announcement. Matt Weaver, an Associate Motorsports editor for Autoweek USA and Autoweek racing, called the late racer "classy and professional." Our hearts go out to all affected.
Please fill in your e-mail so we can share with you our top stories!