Brittany Cartwright and Jax Taylor from 'Vanderpump Rules' Expecting Their First Child
Brittany Cartwright and Jax Taylor have shared with their fans that they are having a baby. The couple has been married for a year and are finally moving to the next stage.
Brittany Cartwright and Jax Taylor have taken to Instagram to share the beautiful news with their fans. The couple uploaded three photos of themselves on Cartwright's Instagram feed showing the baby bump and her sonogram. The caption read:
"Mom & Dad. The love of our lives is coming soon. ??"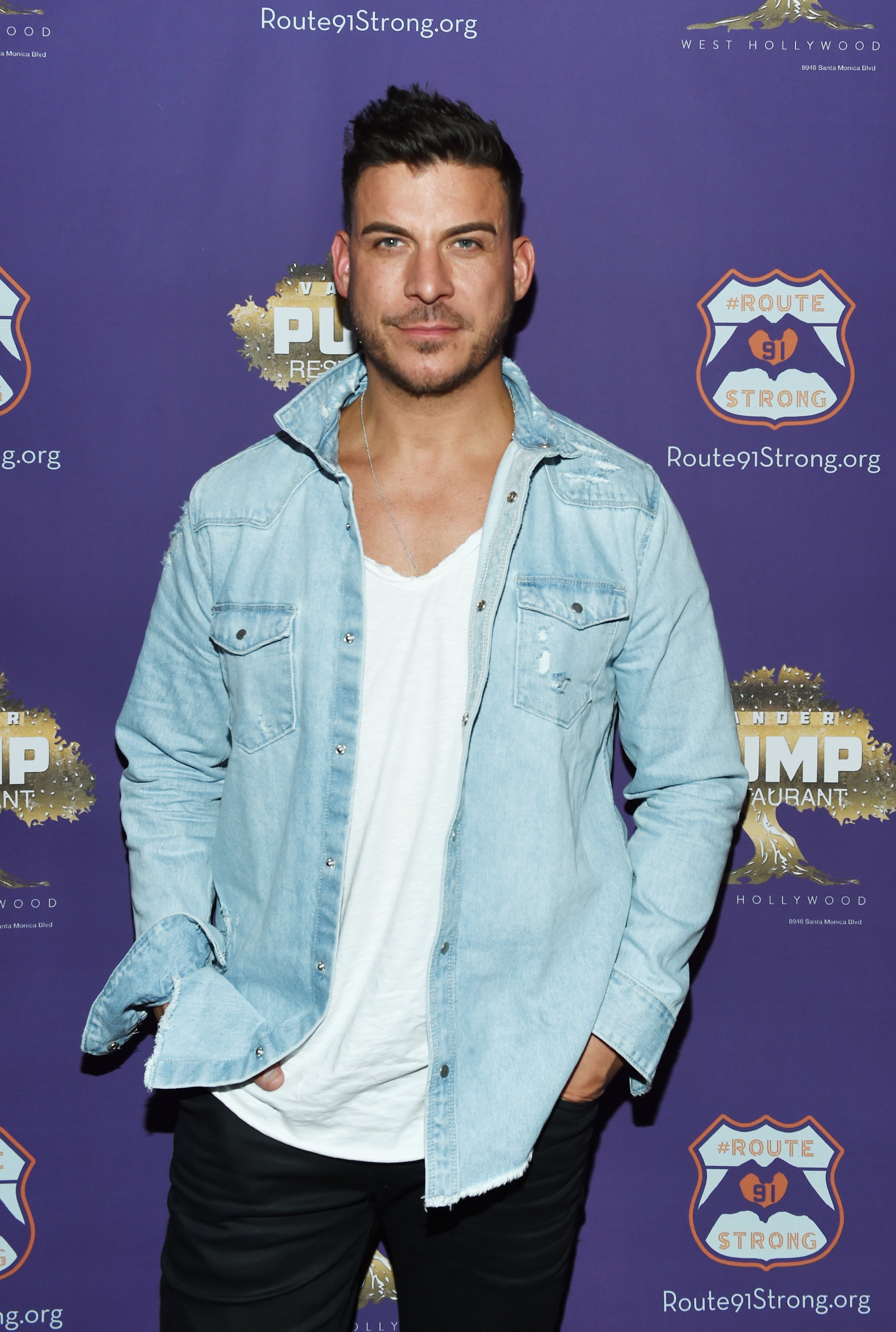 The first photo slide showed the couple sitting on the stairs of what seemed to be their home with little pumpkins placed around for decoration. The wall was boarded in white while the stairs had alternating brown boards with matching railings.
The 31-year-old looked stunning in a floral print maxi dress that showed off her cleavage. Her silky tan hair was parted down the side with gold highlights while her flawless makeup nailed the look.
Taylor was the picture of charm in a white shirt with dark blue jeans and classy black sneakers. His wavy brown hair was cut low on one side while the other fell backward perfectly. The couple shot bright smiles at the camera as they cradled the baby bump and held the sonogram together.
The soon to be father was reportedly not excited about fatherhood initially but had a change of heart.
The second photo mirrored their excitement as Cartwright held up the sonogram like a trophy while Taylor held her from behind. The soon to be mother was barefoot as her foot tattoo was on display to match her husband's arm tattoo.
The last photo seemed very intimate as the 41-year-old had his eyes closed with a content smile on his face while his hand cradled the baby bump.
The excitement extended to their fans as songs of congratulations filled the comments. Many wondered if there would be a spin-off of the "Vanderpump Rules" show based on the pregnancy, while others just thought it was the best news ever.
The "Vanderpump Rules" couple told PEOPLE that the baby was due by April 2021. They added that they had been trying to have a baby for 5 months and were glad to finally start a family.
The soon to be father was reportedly not excited about fatherhood initially but had a change of heart. It was reported that he also said he couldn't wait to go trick or treating with his kids.
He also seems confident of Cartwright's parenting skills as he reportedly shared photos of her packed lunch on Instagram while saying that he knew she was going to be a great mom.