LL Cool J's Daughter Nina-Symone Looks Gorgeous in an Off-Shoulder Pink Top & Tight Black Pants
LL Cool J's grown daughter, Nina-Symone Smith was all dolled up in her recent media show off as she displayed skin goals and showed off her fit figure in a fashionable outfit.
LL Cool J's daughter Nina-Symone Smith had fans fawning over her on Instagram after she flaunted her gorgeous figure in an outdoor snapshot.
The young adult dressed up in eye-catching fashion items as she bared her figure and presented a heartening smile.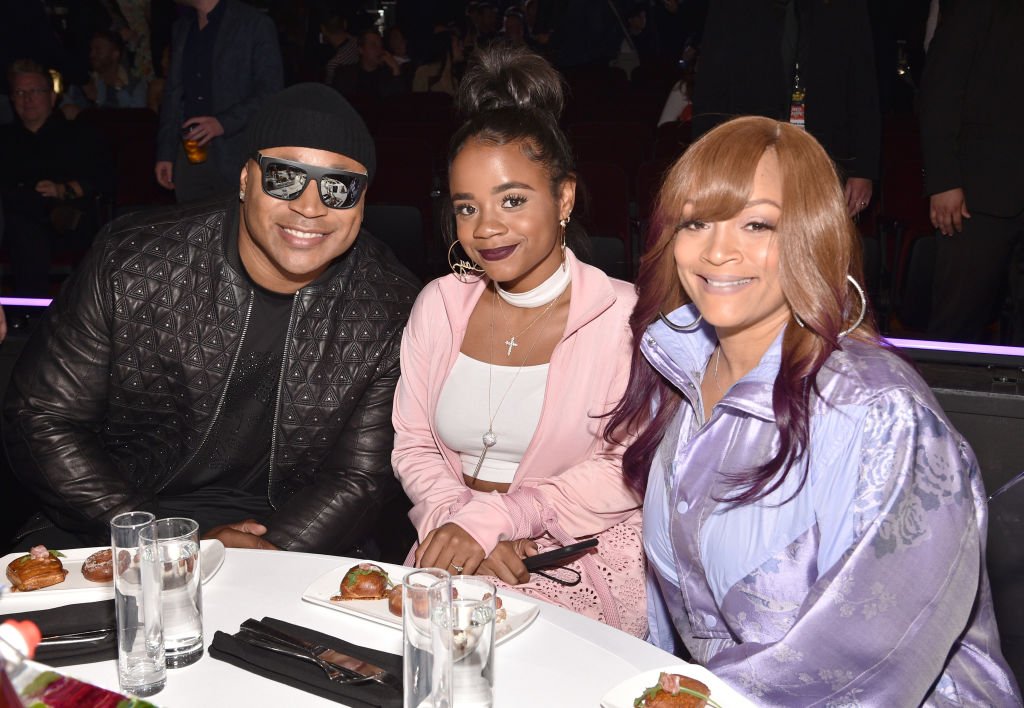 NINA-SYMONE'S GOT STYLE
The outdoor snapshot seemed to have been taken at a social gathering with people sitting at different tables. Nina's sun-kissed photos presented her glowing skin and stunning figure in a pink one-shoulder crop top and pair of black leather pants. She captioned the image:
"Pretty in Pink."
Nina was spot on with her caption as her flawless skin matched with the pink top. She perked up her style with her massive tight curls and perfect makeup. The only visible jewelry on her was her knuckle ring and nose piercing.
NINA DEBUTS HER MUSIC 
Last year, the hip hop heiress got fans geared up for her music style as she debuted her single, "Call Me." It comes as little surprise that Nina has a knack for music as her dad made a name for himself in the music industry.
Her family members, especially her star spouse, made sure to stay by her side during the grueling period.
Although the starlet is beginning to gather attention, she mostly kept to the private side of being a celebrity's child while she was growing up. 
INSIDE LL COOL J'S MARRIAGE 
Nina is the youngest child of LL Cool J, real name James Todd Smith, and his wife, Simone Smith. Her older siblings are Najee, Samaria, and Italia.
LL Cool J, a regular cast on "NCIS," and Simone, a jewelry mogul, dated for eight years before tying the knot in 1995. The duo has been able to keep their family together despite experiencing tumultuous moments.
The test of time came when Simone was diagnosed with a rare bone cancer. Her family members, especially her star spouse, made sure to stay by her side during the grueling period.
Once sharing tidbits on how they make their marriage work, LL Cool J noted that they always put God first and uphold mutual respect. He also shared that being supportive of each other was vital.