LL Cool J's Daughter Nina-Symone Looks like Her Mom as She Poses in a Leopard-Print Crop Top
LL Cool J's 20-year-old daughter, Nina-Symone struck laid-back poses in recent photos shared on her Instagram and proved that she shares a strong resemblance with her mom, Simone.
In a recent post shared on her Instagram page, LL Cool J's daughter, Nina-Symone proved that the apple truly does not fall far from the tree. The stunning beauty struck a pose for two stunning photos which she captioned:
"nala."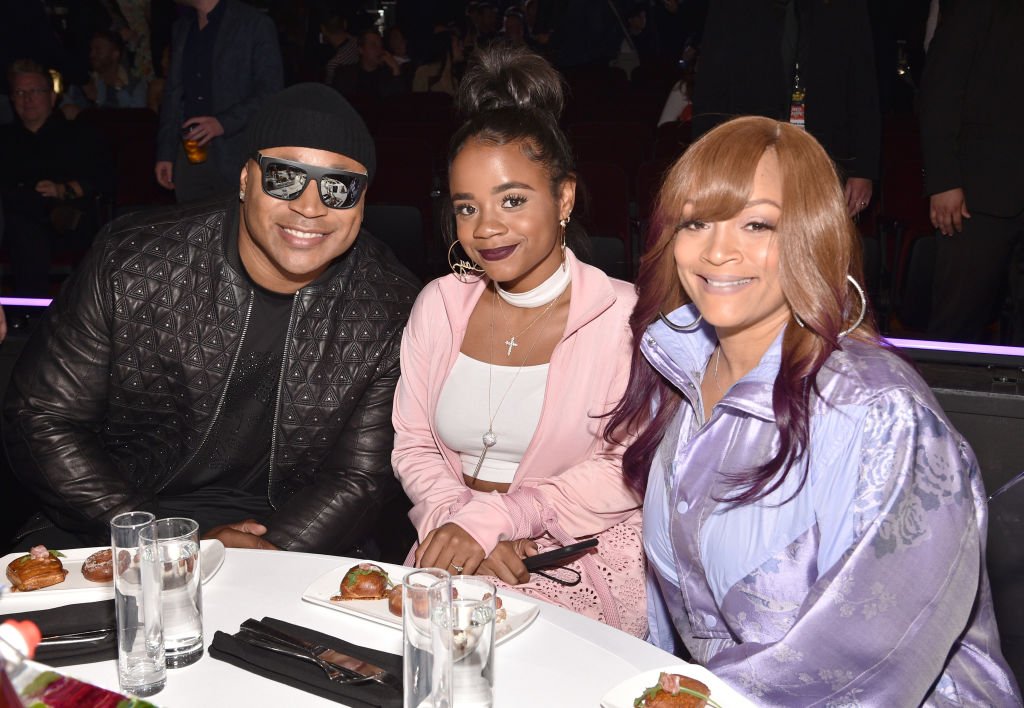 The first photo featured a straight-faced Nina lying on her side on what seemed like a cushioned surface. She wore a risque animal print crop top that showed off her toned midriff and sported a plunging neckline.
The young beauty kept it simple with a barely-there nose stud, some rings, and a gold bracelet for accessories. She turned to lay on her stomach for the second photo, showing off her dark blue bottoms.
Nina's curls fell in ripples across her back as she gave yet another straight face to her over sixty thousand followers.
In no time, the post gathered several likes with many comments raving about her flawless beauty and effortless style, very much like her gorgeous mom, Simone.
While it is unarguable that Nina's effortless style and flawless beauty were characters inherited from her mom, it seems that her father has also bestowed upon her gifts in the music department.
The 20-year-old beauty made her music debut in August 2019, around the same time she turned 19. She premiered her first single, "Call Me" in an Instagram post and established that she was definitely looking to follow in her father's footsteps.
The young budding artist was no doubt backed by the support of her rapper father and her mom, Simone, who is also a jewelry designer. 
The 20-year-old's parents are an epitome of a longstanding love. The inspiring power couple has been married for 25 years since they tied the knot in 1995.
Besides Nina, the Hollywood power couple shares three other children. They welcomed their first child and only son, Najee, in 1989. Their first daughter, Italia, was born in 1991, four years before they exchanged vows.
Only a month before their nuptials, LL Cool J and Simone welcomed their third child, Samaria. Nina, their youngest, was born in 2000.
Although Nina's parents have been together for almost three decades and share four children, the path to perfection has not always been smooth.
In fact, Simone revealed that she and the rapper had a falling out when he had some provocative scenes in his "Doin' It" music video.
Those days have long since passed, but the marriage still has its ups and downs as one might expect. Nonetheless, Nina and her siblings sure are lucky because they come from a happy and tight-knit family.