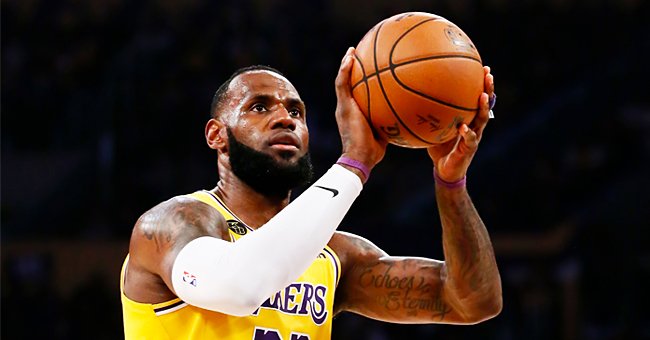 Getty Images
LeBron James Received Negative Comments about Son Bronny after Sharing a Photo of His Kids
LeBron James is currently in the NBA bubble and hoping to win the current season's championship. However, even away from the outside world, the critics appear to be targeting him and his family.
Yesterday, NBA superstar LeBron James shared an Instagram picture where he swooned over his family. The sports icon shared a photo of his three kids — LeBron "Bronny" Jr., Bryce, and Zhuri.
All three children looked happy as they posed for the camera. Little Zhuri stood in-between her two older brothers who towered over her.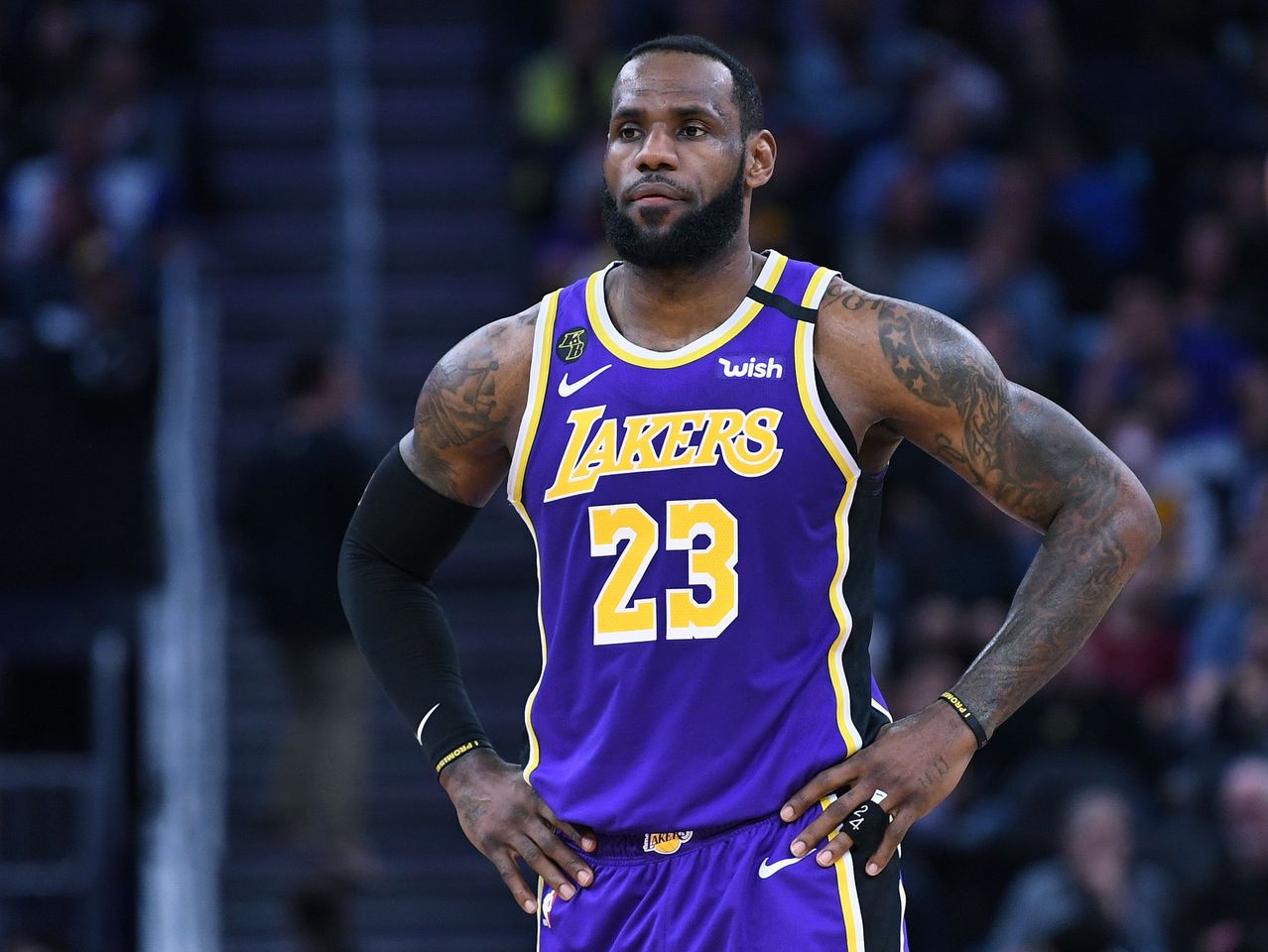 LeBron James #23 of the Los Angeles Lakers looks on against the Golden State Warriors during an NBA basketball game at Chase Center on February 08, 2020 | Photo: Getty Images
Currently, the NBA bubble rules does not allow anyone to visit. Amongst other things, this is a safety precaution amid the novel coronavirus pandemic.
Given that players have been in the bubble for months, James was quick to comment on how much he misses his kids. In his caption, he said:
"???I MISS YALL SO DAMN MUCH!!!!! It's killin me ????????? #JamesGang?"
However, trolls soon came for the family, with some pointing out that James will soon discipline his son, Bronny. The incident stems from a recent video that surfaced online. It showed Bronny apparently smoking a blunt.
Given that James is one of the most recognizable faces globally, the critics would come no matter what.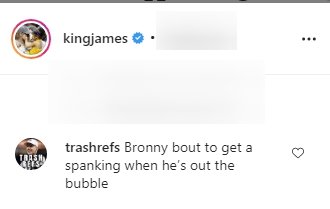 A comment on LeBron James' post about his son Bronny. | Photo: Instagram/kingjames
Immediately after the video surfaced, fans lost their minds. Many have called for James to discipline Bronny and the trolls were quick to point that out.
Unable to leave the NBA bubble, James hasn't been able to have a face-to-face conversation with his son. However, there's every likelihood that he would have spoken to the teenager about the incident.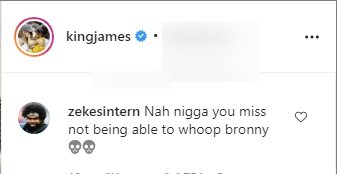 Another negative comment about Bronny on Lebron James post on Instagram | Photo: Instagram/kingjames
Of course, given that James is one of the most recognizable faces globally, the critics would come no matter what. Some have currently criticized his performances on the court.
Not one to be silent, the basketball star has also been pretty vocal about his stance on haters and critics. Recently, he explained that he understands what it means to always have critics and doubters.
However, as far as he is concerned, always giving his best and knowing what he brings to the team is the most crucial thing.
While he isn't as dominant as he used to be, James is still playing at an MVP-caliber level this season for the Los Angeles Lakers. He didn't win the MVP award, but he and the Lakers are the odds-on favorites to win the championship this year.
Please fill in your e-mail so we can share with you our top stories!