Nicole Kidman Welcomes a New Member to Her Fur Family — Meet Rescue Cat Louis
Oscar-winning actress Nicole Kidman welcomes the latest addition to her fur family, an adorable black and white kitty, and introduces him to her fans.
Actress Nicole Kidman recently announced to her fans that her family adopted a new furry friend into their home. The actress shared sneak peeks of her new cat with an introductory caption that read:
"Meet the newest member of our fur-family, Louis! ❤️ #rescuecat ?"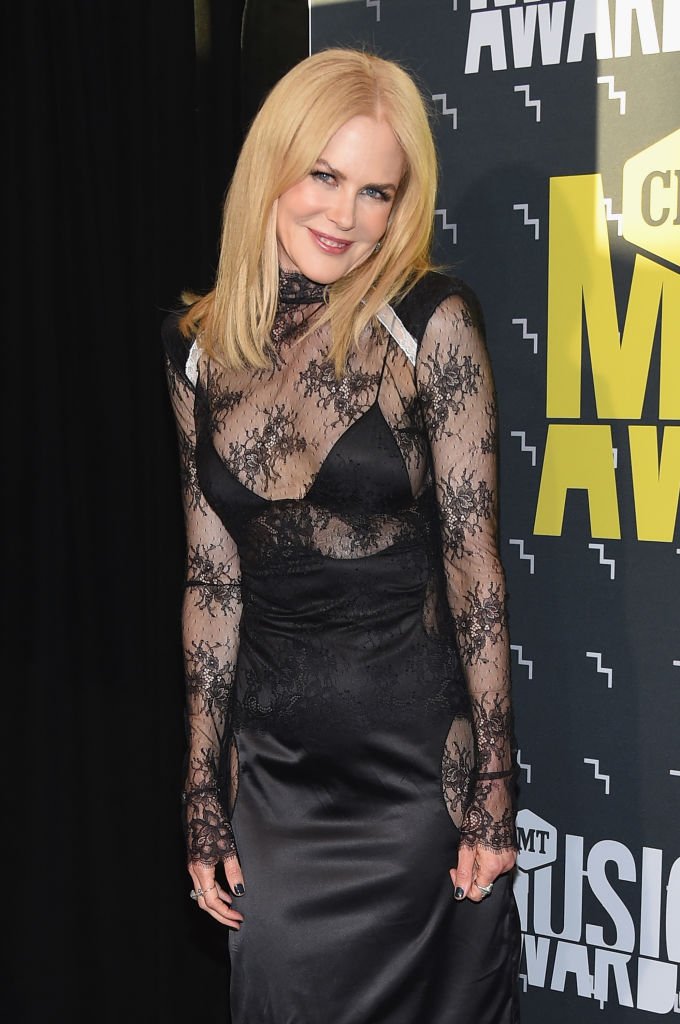 In Kidman's post, the first photo featured Louis, the actress's new furry friend going in for a kiss on her nose. The adorable black and white rescue kitty poked his head out of his box to reach his new mommy, with his eyes glowing vibrantly.
The heartwarming picture was followed by a cute video of the latest addition to the fur family. Behind the camera, Kidman was heard cooing Louis' name while saying sweet words to him.
The black and white cat was lying on his back while she said hi, welcomed him into their home, and expressed how much she loved him. 
The Oscar winner was not the only celebrity who got a pet amid quarantine to brighten up their homes and lives.
Louis joined Kidman's fur family as the third cat after her first two, Snow and Ginger. The actress also has a dog, her first dog ever, named Jules.
The actress welcomed Jules into her home in July 2019, and also shared how excited she was to become a dog mom for the first time. She shared a photo of the adorable toy poodle on her Instagram and wrote:
"My first puppy... actually my first dog. Been waiting my whole life for this! ?"
Besides her four-legged kids, Kidman has two children, who she shares with her husband, Keith Urban; their 12-year-old daughter Sunday Rose, and their 9-year-old daughter, Faith Margaret.
Kidman also reportedly has a love for farm animals and needed to shuffle between her Nashville residence and Australia, where she kept her farm animals. These included her Alpacas, fish, and chickens.
The actress's declaration of love for cats came in June 2019 when she opened up about her love for animals. She revealed that she took the most pride in their feline friends and described herself as someone who was really "a cat person."
The Oscar winner was not the only celebrity who got a pet amid quarantine to brighten up their homes and lives. Other stars like singers Miley Cyrus and Cody Simpson welcomed a rescue pup named Bo, and Selena Gomez found herself in love with her new pooch, Daisy.
Actresses Camila Morrone and Jada Pinkett Smith also joined the list of pet-adopting celebs amid quarantine, among the other stars who decided to do the same. 
With animal-loving people like Kidman and her fellow stars, these adorable pets in need of loving homes are sure to find that and more during quarantine.