Nicole Kidman Streamed the ACM Awards as She Watched Her Husband Keith Urban Host the Show
Nicole Kidman proudly supported husband Keith Urban as she streamed the Academy of Country Music Awards and lovingly watched him host the show.
Nicole Kidman couldn't be with her husband Keith Urban as he hosted the recently-concluded Academy of Country Music Awards, but that didn't stop her from supporting him steadfastly.
A day after the award show, Kidman took to her Instagram page to share a heartwarming video of her rooting for the country singer from miles away.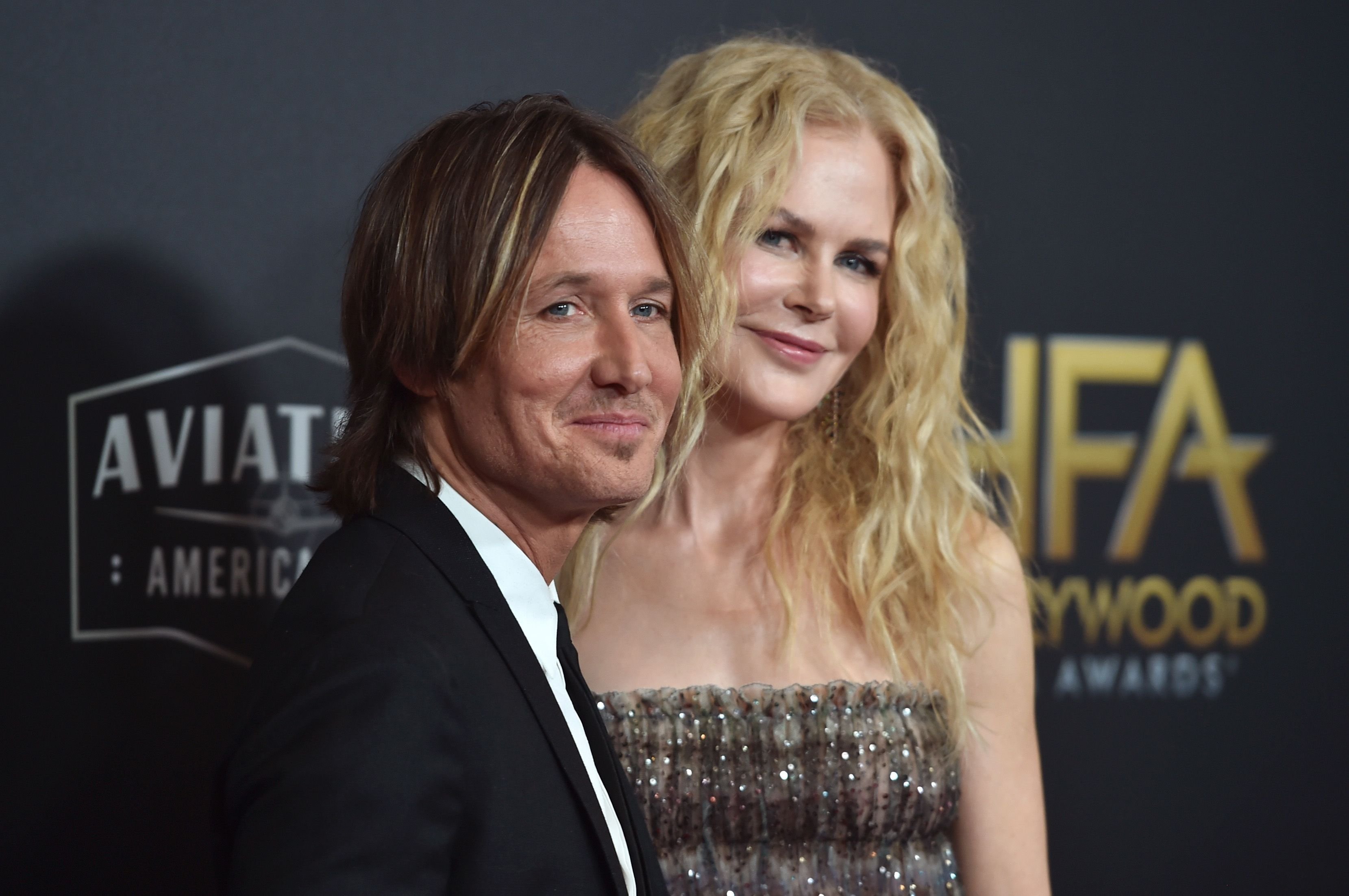 The actress was beaming with joy as she showed off her flawless skin while streaming the ceremony and watching her man on a laptop. In the caption, she expressed her wish to have been with Urban in person, writing: 
"Wishing I was there, but streaming @KeithUrban on the #ACMawards here in #ByronBay #Nashville."
Kidman is currently away in Australia filming her upcoming series, "Nine Perfect Strangers." The emotional video garnered thousands of likes and several comments from fans who praised her unwavering support for her partner.
One user gushed about the couple writing, "The way she still looks at him is adorable! I watched one of his little concerts when the lockdown first happened, and she danced around his studio like a star-struck teenager."
In August, [Kidman] promoted [Urban's] single, "Tumbleweeds," with a touching romantic photo of them leaning on each other.
Even the ACM awards knew how much of an impact her presence would have made as they wrote in the comments that they wished she was around.

Earlier, the "Big Little Lies" star teased fans about her husband's duet with Pink, revealing that they were unveiling their new single, "One Too Many" at the award show.
She shared a lovely throwback photo of them and the singer at an award ceremony, encouraging her followers not to miss it. The ACM award isn't the first time the Australian native has proudly supported her husband.
In August, she promoted his single, "Tumbleweeds," with a touching romantic photo of them leaning on each other. Urban and Kidman, who are proud parents to Sunday Rose, 12, Faith, 9, have defied the odds of Hollywood, as they have been married for 14 wonderful years.
During a recent appearance on Dax Shepherd's podcast, "Armchair Expert," the "Blue Ain't Your Color" crooner revealed when he realized Kidman was the one he wanted to spend eternity with.
He explained that the five-time Golden Globe winner was exactly what he was looking for in a woman and he had to fix his life to align with hers. It was pretty much the same for the 53-year-old Australia native who admitted that she was a "goner" by their first date.
She recalled the country singer taking her for a ride on his Harley-Davidson and afterward setting up an intimate picnic for them. Now with two beautiful children, the pair have proved that true love does exist.