Fans Think 'Outdaughtered' Stars Blayke & Riley Look Older as They Debut Chic New Haircuts
Siblings Blayke and Riley smiled for an Instagram photo after getting a haircut, and fans think they looked all grown up: "Grown up sooo fast."
Adam and Danielle Busby gained immense fame after having all-girl quintuplets, joining their firstborn daughter, Blayke Louise Busby. Their lives were later turned into a reality show, "OutDaughtered."
Recently, their eldest and her younger sister, Riley, debuted a new haircut that wowed fans at how much they have grown through the years. Here's a look at the duo's new do.
NEW HAIRSTYLE
The family's official Instagram posted a photo of the siblings, flashing bright smiles at the camera with a new look. Blayke chose a cut right above her shoulders, while Riley's hair passed her sister's by a few inches.
"Haircuts this morning for these two very opinionated kids who knew exactly what they wanted for their cut and style," the caption read.
The kids had their hair done by local hairstylist, Stacey Hargrove, who did a great job. However, fans noticed more than the reality stars' haircut and took to the comments section their sentiments.
ALL GROWN UP
Although fans often see the Busby children on-screen, they were taken aback at how much Blake and Riley have grown, with one comment noting that the quintuplet looked like a teen.
Although it seems like Adam and Danielle are through having children, the couple still remains open to the idea of adding to their full house.
"Whose teenagers are these?" one fan asked. "They are gorgeous!" Indeed, the two girls are slowly turning into beautiful babies. However, the two girls still have a few years to spare before turning into teens.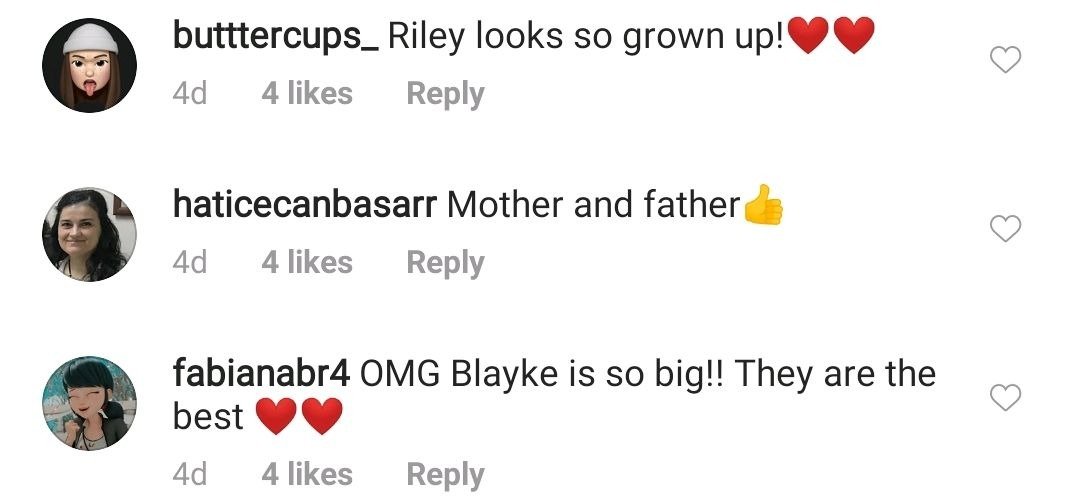 QUARANTINE BIRTHDAY
Riley and her quints Ava, Parker, Olivia, and Hazel, celebrated their fifth birthday last June, amid the coronavirus pandemic. Due to the stay-at-home order, the Busby family had to celebrate at home in quarantine.
Danielle had to explain why her five daughters could not have friends come over to celebrate their big day but lightened the mood by saying the celebration will still be festive at home, even with missing supplies.
The mother-of-six shared that all of the birthday supplies she ordered did not arrive, so they just made do with delicious cupcakes, and FaceTime calls with friends and family.

THE BUSBY'S NEW HOME
In their reality show's last season, the Busby family moved into a temporary house nearby after a mold infection caused Ava's health to decline. However, their temporary residence unexpectedly turned into a permanent home.
The new location, which is only a ten-minute drive from their old house, has a swimming pool for the couples' girls to enjoy. Moreover, the location is known to be one of Texas' safest areas, with several recreational activities available.
Although it seems like Adam and Danielle are through having children, the couple still remains open to the idea of adding to their full house. However, doing so would only be possible through adoption.