Teddi Mellencamp Confirms Exit from 'Real Housewives of Beverly Hills' after Three Seasons
After spending three seasons on the show, Teddi Mellencamp shares with her fans that it's the end of her "Real Housewives of Beverly Hills" journey and tells them to join her on the next one.
Teddi Mellencamp took to Instagram to update her fans about her "Real Housewives of Beverly Hills" contract. She uploaded a video that lasted over a minute as she explained that her contract had not been renewed. The caption read:
"You heard it here last ? Yes, it's true, I am not coming back to #RHOBH. Thank you to...all of the amazing women for the support (and the shade) for the past three years."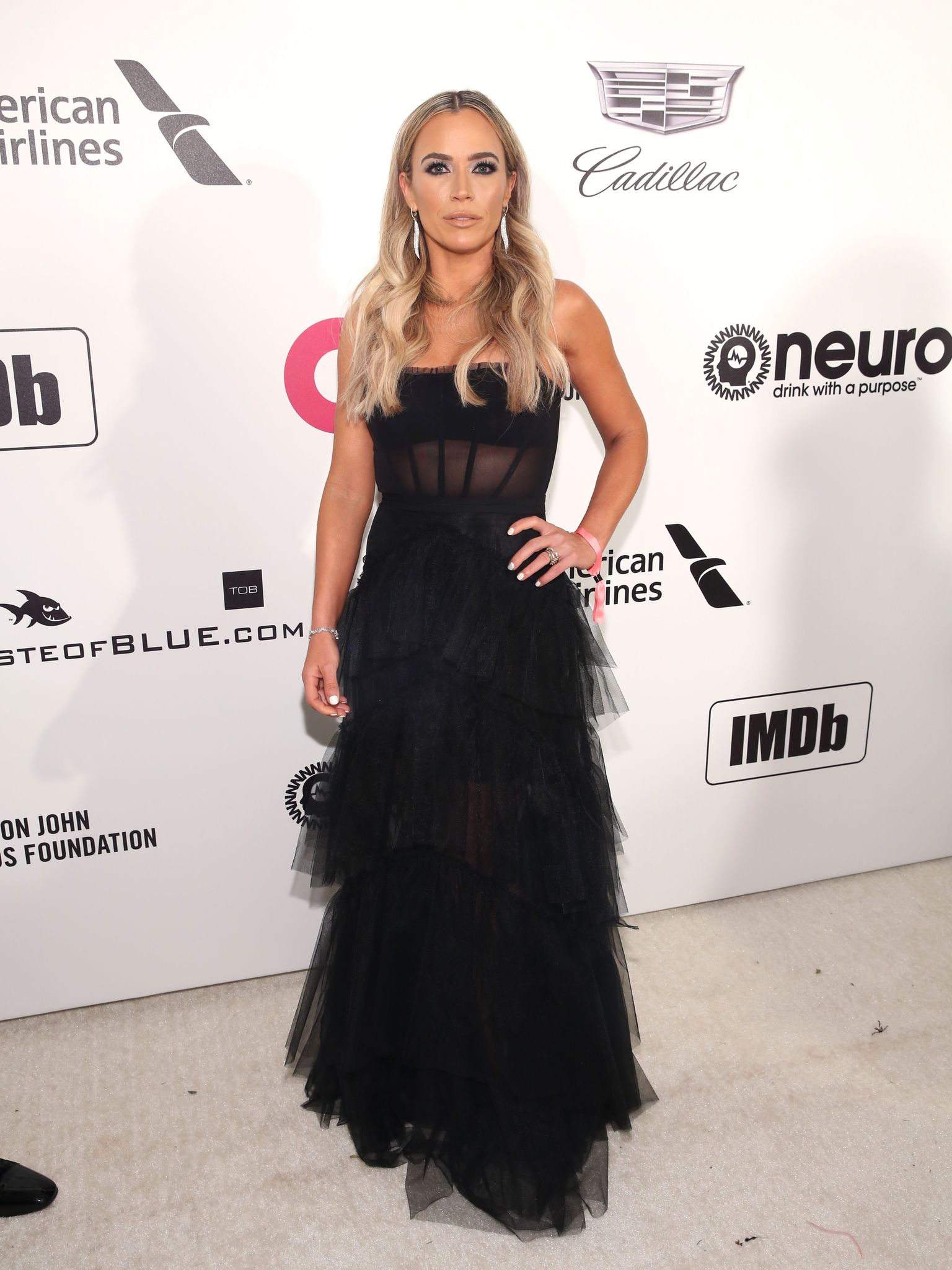 The video showed Mellencamp next to her 6-month-old baby, Dove, in an open space. She wore a dark blue tank top with a criss-cross pattern, and an animal print pouch strung around her neck.
Dove was seated in a cute blue stroller while she played with toys placed in front of her. She seemed to be wearing only diapers while her cute brown hair laid flattened on her head.
The reality star went on to tell her fans that she found out that her contract had not been renewed. She added that she wasn't going to pretend like it was a mutual agreement.
The mother of three said the contract's termination felt like a break up as she had developed attachments to the cast and crew. She also said she had the opportunity to experience things she wouldn't have found anywhere else on the show.
Mellencamp shared her excitement for the future as she was looking forward to spending more time with her family and friends. 
She also said she has some exciting projects coming up as she wrapped up the video when her baby touched her hand in what seemed like a bid to get her attention. 
The 39-year-old joined the "Real Housewives of Beverly Hills" cast in 2017 and has had an intriguing ride as she featured in Season 8, 9, and 10.
While the just concluded season focused on Mellencamp's pregnancy as it was reportedly an unexpected one, she also had some major issues with her cast members. She reportedly outed Dennis Richards for his alleged affair with Brandi Glanville and found herself at the center of #PuppyGate.
The accountability coach also reportedly had several accusations swirling around her fitness brand as customers complained about the severity of her plans.
The silver lining for Mellencamp would have to be moving into her seven-bedroom Encino home with her family. The 8,550 sq ft property is reportedly worth $6.5million.