RHOBH's Teddi Mellencamp Asks Fans to Stop Involving Her Children in Their Criticisms – Details of the Story
Teddi Mellencamp posted a video on Instagram, urging fans to stop trolling her and her family. The TV star revealed that she had turned off comments on a previous IG post after receiving death wishes and other harmful things directed towards her children.
In most famous TV shows, there are always one or more characters that the audience just love to hate. This dynamic is almost essential to the thrill attached to some shows. However, when emotions are aggressively translated to real-life individuals, it constitutes a problem.
Such is the situation facing "Real Housewives of Beverly Hills" star Teddi Mellencamp, who appears in the show's dramatic eighth season.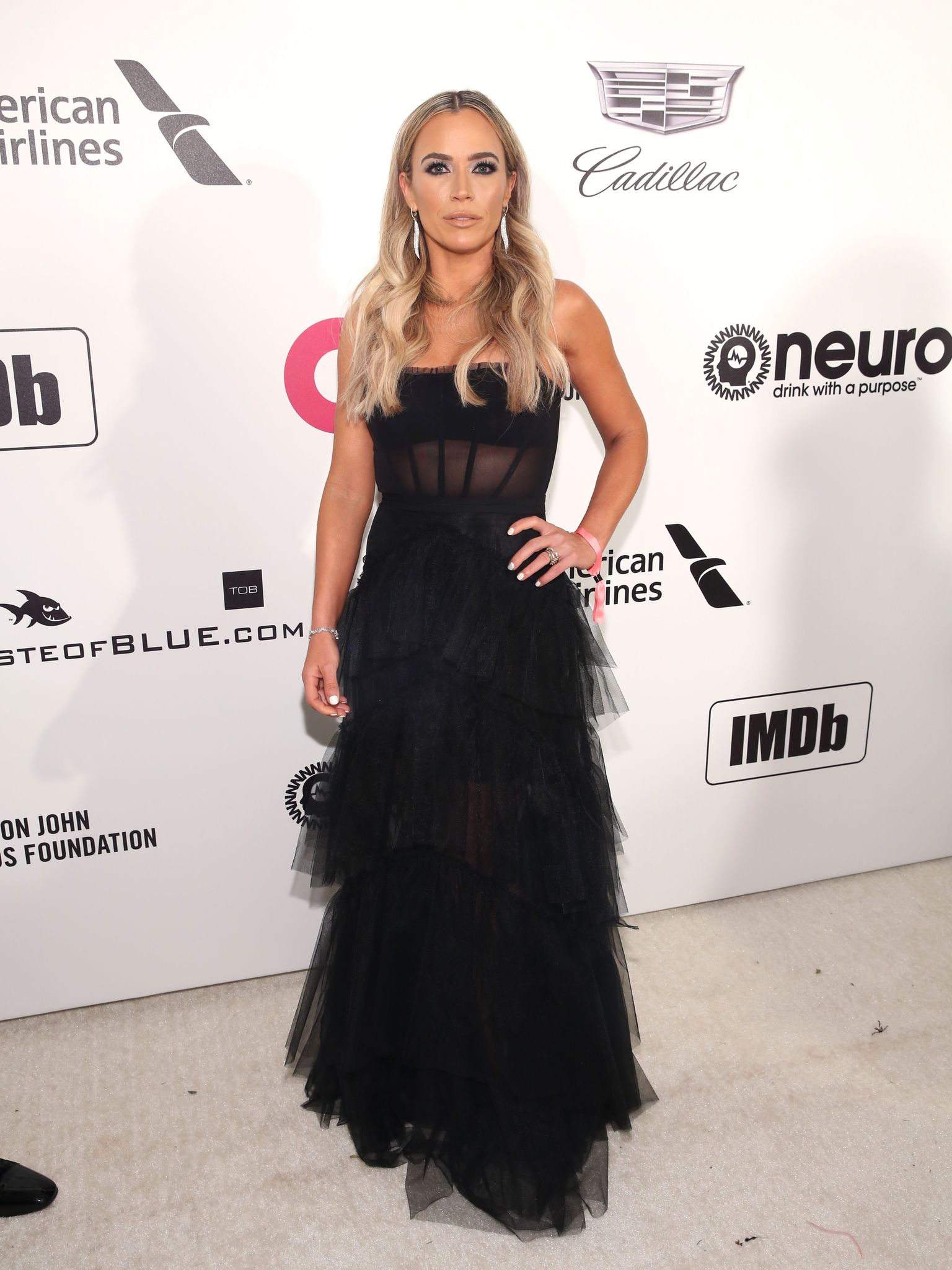 Mellencamp has been the object of many fans' dislike as the intense show has seen her feature in numerous fights and altercations. Sadly, those negative emotions are being transmuted into cyberbullying.
On Thursday, Mellencamp revealed via an IG video that she had turned off the comment section on a previous Instagram post after receiving several death wishes. The Indiana native stated:
"I had so many comments on my last post saying they wish I was dead, wishing harmful things on my children."
Mellencamp then stressed that although she understood how fans were feeling as she is also an ardent lover of reality shows, the death wishes were a step too far.
The 39-year-old expressed that she loved doing the show as she realizes that such shows provide an escape from reality to audiences.
Dove recently underwent neurosurgery to correct a rare health condition.
Many of Mellencamp's roughly one million followers seemed to agree with the actress. Still, they admitted in the comment section that her display on the show was particularly unlikeable, and they had seen "very little positive" from her.
In her comment, Mellencamp urged fans to enjoy the drama on the show and root for their favorites but stressed that they should know where to draw the line. She stated:
"You don't always have to agree with me. You don't even have to like me, but wishing someone would die is taking it to the next level."
Meanwhile, the mother-of-three is facing other personal struggles as she looks after her five-month-old daughter, Dove.
Dove recently underwent neurosurgery to correct a rare health condition, which could have resulted in the newborn's head having a "misshapen appearance."
Mellencamp has since revealed that the surgery went fine, and her resilient baby is experiencing a smooth recovery. Nonetheless, the actress was enduring a difficult time and revealed that her son, Cruz, broke his finger just days after Dove's surgery.
T
hat resulted in the third major hospital trip
 for the family after Mellencamp's other daughter, Slate, cut the tip of her finger a few weeks earlier. Hopefully, this hard-working mom gets a break soon!