LeBron James' Teen Son Bronny in Hot Water after Smoking Marijuana in a Video on Instagram
Bronny James recently came under attack from internet users after sharing a video of himself on social media where he was captured smoking marijuana.
LeBron James' fifteen-year-old son Bronny has made headlines as a fast-rising basketball star. But this time, he seems to be in a lot of trouble after sharing a controversial video of himself.
The clip that was shared on his Instagram story saw him smoking marijuana which subjected him to backlash from several internet users.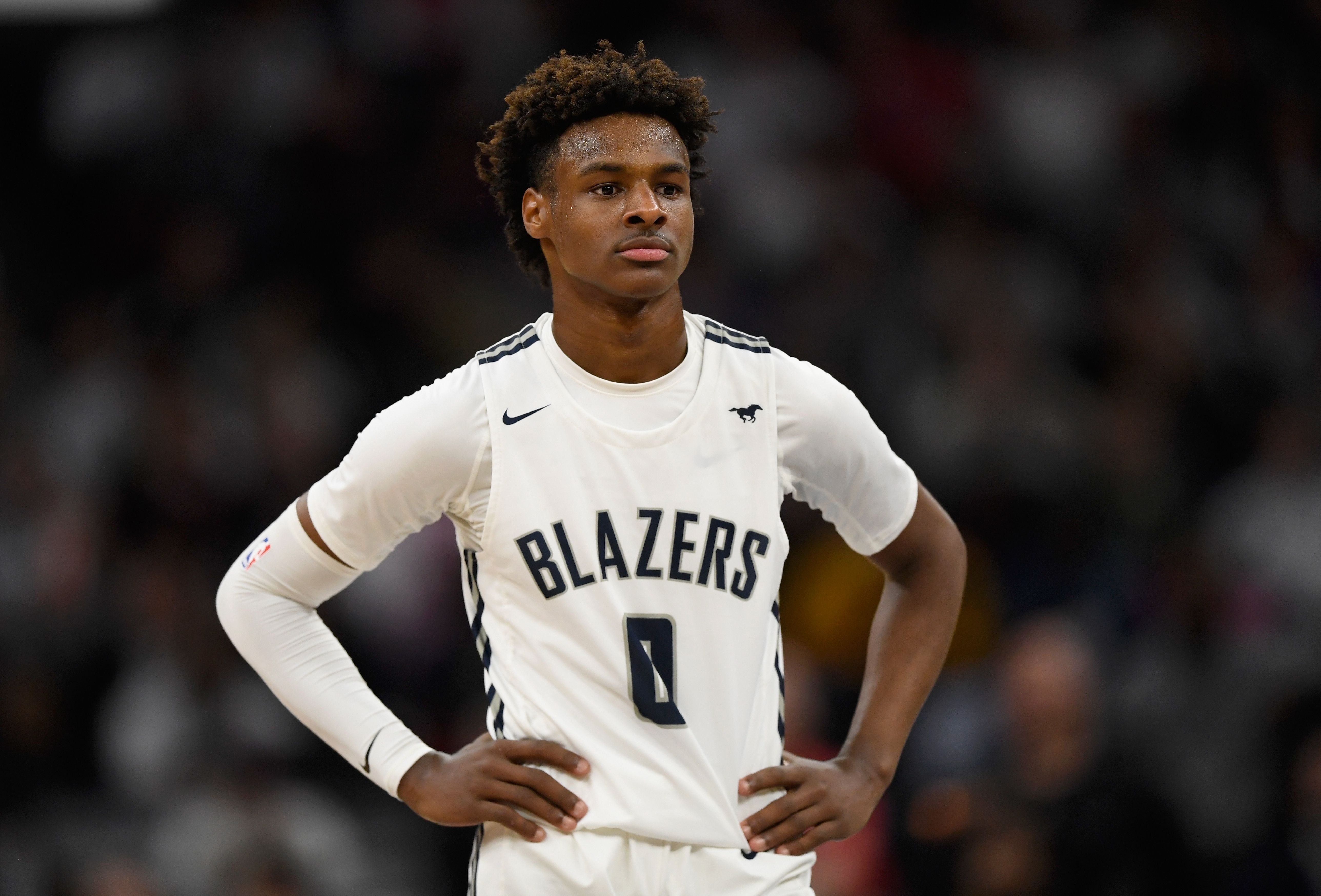 While a user implied that Bronny was reckless for smoking and sharing the video, another explained that he thinks the teenager's parents could have done a better job.
Another user noted that even though he had no problem with Bronny's smoking, he believed the young basketballer should have kept the clip away from the internet because of his father's fame. Another fan wrote:
"I'm disgusted by Bronny James' behavior."
While some users strongly disapproved of Bronny's behavior, others simply made jokes revolving around James finding out about the video.
Some fans joked about James' teammates being the ones who shared the blunt with Bronny, while some people asked users to leave the young boy alone.
Bronny is a high school basketball recruit who plays for Sierra Canyon High School in Los Angeles.
Bronny made headlines last week when he was seen with TikTok star Peyton Sama whom many assumed to be his girlfriend. The duo has, however, remained quiet about the status of their relationship.
Away from controversial news, Bronny is well known for his impressive athletic skills which people believe he inherited from his father.
Bronny James really posted a video of himself smoking weed... when I was 15 I swear I was more clever than that

— B (@ItsBrandon313) September 19, 2020
Last month, Bronny branched out of basketball to join the eSports league. He joined the gaming franchise, FaZe Clan under the name "FaZe Bronny."
Although Bronny is not getting paid for his partnership with FaZe Clan, it seems to be a win-win situation for the two parties to build each other's brand.
People are saying it's okay for Bronny James to be smoking at 15 years old. This is what is wrong with this generation. Parents allowing kids to smoke, twerk, drink, party, anything and post it to the internet for likes. The more degenerate the better for them...

— Michael (@Bjscool) September 19, 2020
Apart from the promotional reasons, FaZe Clan co-owner reportedly explained that they collaborated with Bronny because he is talented in eSports. 
While he is not expected to give up his career as a basketball player, it won't be surprising if Bronny later pursues a career in eSports as a plan B.
Currently, Bronny is a high school basketball recruit who plays for Sierra Canyon High School in Los Angeles. It is expected that he will be one of the top prospects in the 2023 recruiting class.
With his excellent skills as a basketball player and his massive following on social media platforms, Bronny is undoubtedly a star athlete in the making.