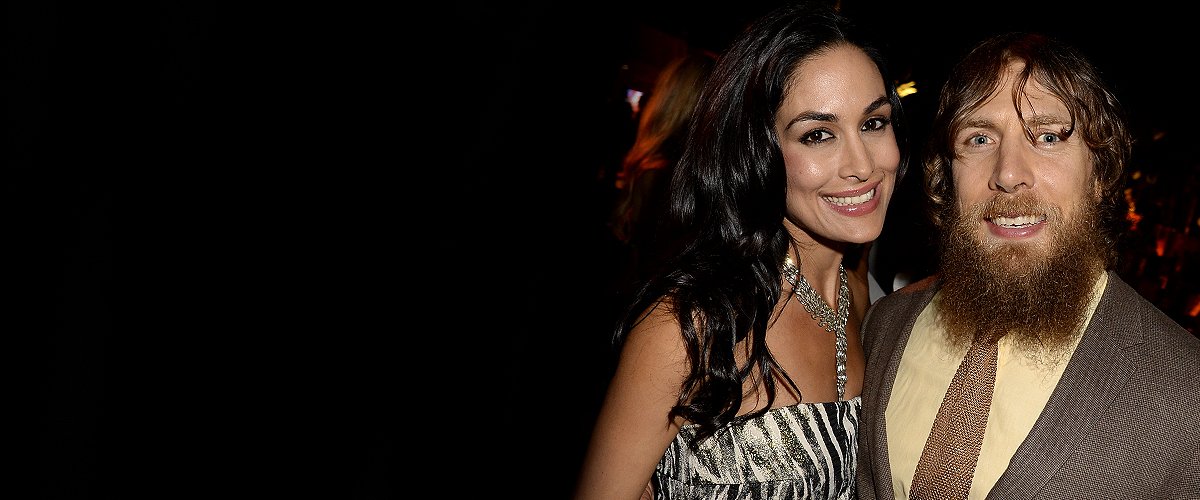 Getty Images
Who Is Daniel Bryan, Brie Bella's Handsome and Strong Husband? — Fast Facts about the Wrestler
Professional wrestler Daniel Bryan, who is currently signed to WWE, has been married to retired wrestler Brie Bella since 2014. Their love story began in the ring.
For years, Brie and her twin sister Nikki Bella were one of the most famous teams in WWE, being part of many storylines throughout their long careers in the most notable wrestling companies in the US.
[Daniel Bryan wants] a more limited wrestling schedule.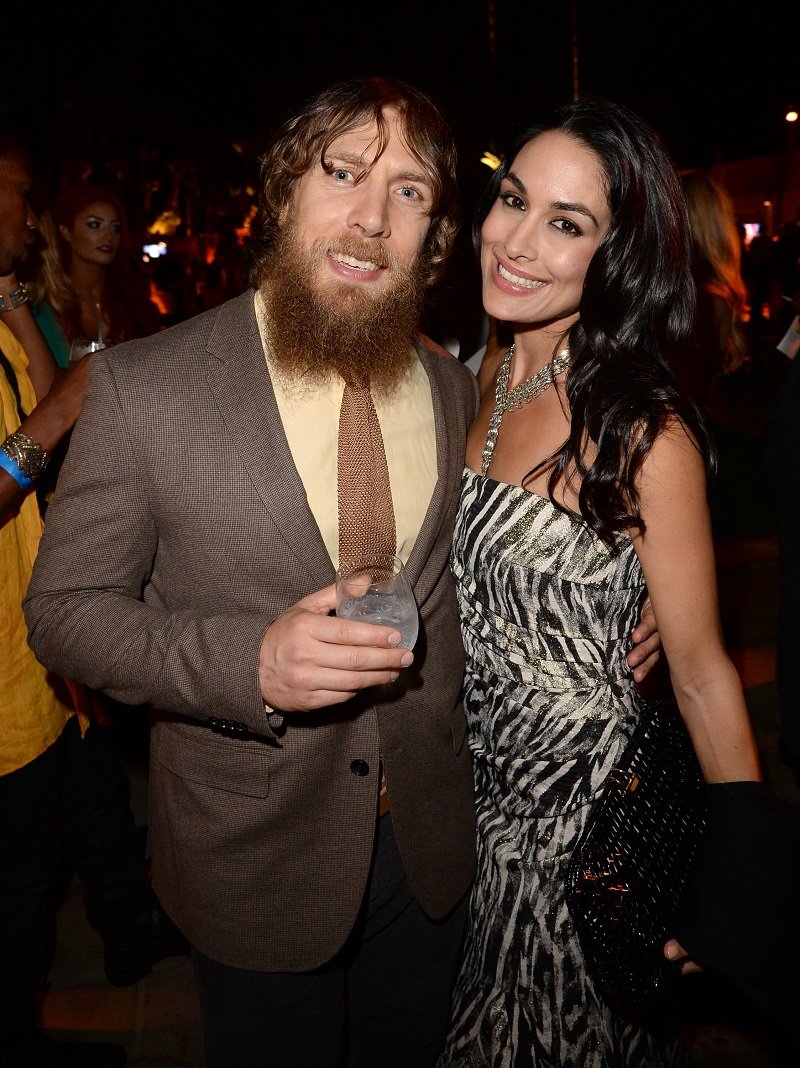 Daniel Bryan and Brie Bella on August 15, 2013 in Beverly Hills, California | Photo: Getty Images
DANIEL BRYAN AND BRIE BELLA'S LOVE STORY
While the Bella Twins won several fights and captivated millions of people worldwide, the most significant storyline for Brie was probably the one in which she and her sister were placed in a narrative with Daniel Bryan back in 2010.
In fact, the first indicator of Daniel and Brie's romance took place during an episode of "Monday Night Raw" in August 2010, when Brie celebrated with Daniel after he won his fight.
Later, in 2013, Daniel revealed that they began dating shortly before their joint storyline ended, confessing that their relationship started off "real slow."
Fortunately, they managed to stay together even after their WWE narrative ended, and, on September 25, 2013, he proposed with a 1.5-carat diamond while they were hiking in Big Sur, California.
Brie admitted that she had never seen Daniel as nervous as he was before popping the question, pointing out that she had seen him preparing for WrestleMania fights and other "big things." The retired wrestler added:
"He started talking about how long we've been together. He got down on one knee and compared our love. He said he'll love me forever like the ocean goes on."
DANIEL BRYAN AND BRIE BELLA'S MARRIAGE
After she said yes, Daniel Bryan carried on with his proposal surprise: he had invited the Bryans and the Bellas for an engagement dinner in what Brie described as the most special thing anyone had ever done for her.
In April 2014, about seven months after getting engaged, the couple tied the knot in a beautiful ceremony in Sedona, Arizona.
Daniel and Brie's first daughter, Birdie, was born in May 2017. Months after welcoming his first kid, the wrestler shared some details on his life as a father during an interview with Fox Sports.
According to Daniel, being a parent is both "amazing" and "demoralizing," especially when his child is in pain or crying and he cannot do anything about it.
He also confessed that he and Brie wanted Birdie to pursue whatever she is passionate about, even if it is not related to professional wrestling.
Daniel revealed that, since he was very good at school, his parents wanted him to go to college. However, he followed his dreams and became a professional wrestler, emphasizing that neither he nor Brie took the paths people expected them to take.
DANIEL BRYAN'S FUTURE IN WRESTLING
At that time, Brie was pregnant with the couple's second child, and Daniel Bryan admitted that he would take the six-week paternity leave offered by WWE, and then he was "done being a full-time wrestler."
It is important to mention that Daniel retired in 2016 due to a history of concussions and post-concussion seizures. In March 2018, after he received medical clearance, he returned to WWE.
In April 2020, Brie confessed that she wasn't aware of how "in trouble" her marriage with Daniel was while filming "Total Bellas," she and Nikki's reality TV show.
According to Brie, she and Daniel were focusing too much on their careers and daughter and simply stopped "evolving together." Fortunately, everything suggests that the couple worked things out, and they are still together nowadays.
Daniel Bryan's wife gave birth to their second child, Buddy, on August 1, 2020 – only one day after Nikki Bella welcomed her first kid with Artem Chigvintsev. Both couples have a lot going on in their households, and their fans are thrilled with all the baby pics on social media.
Please fill in your e-mail so we can share with you our top stories!