Ellen DeGeneres Says Her & Portia De Rossi's Dog Named Kid Broke His Leg in a Terrible Accident
Ellen DeGeneres is back in the studio after facing several controversies regarding her toxic work environment and revealed her dog got into an accident.
After the monologue Ellen DeGeneres said on her show's comeback, the famous hose revealed that her beloved dog, Kid, met an injury while playing with her other pups.
In her Tuesday episode, the 62-year-old explained how her two dogs were enjoying the outdoors, when Kid and Wally, a poodle she rescued last year, collided and caused the accident.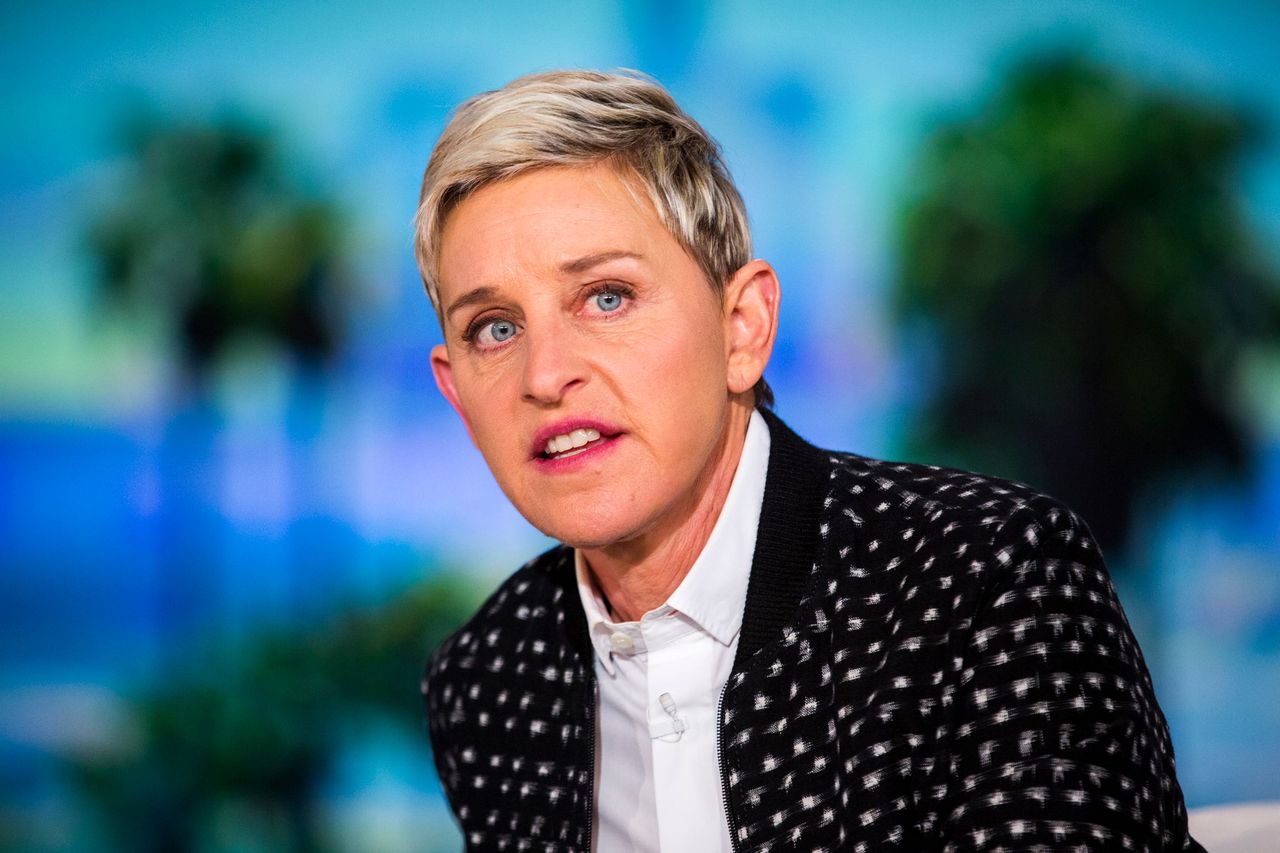 DOG ACCIDENT
DeGeneres narrated that Wally, a one-year-old, was energetic and ran "full-speed across the lawn." It just so happened that Kid was in Wally's path, and "she just trampled over Kid." She added:
"Anyway, so Kid was screaming in pain, and we knew that his leg was broken. I was awful, awful, awful."
The comedian and her wife, Portia de Rossi, had to bring Kid to the animal hospital, where they put a cast on him for 12 weeks. As a pet owner, DeGeneres was saddened but also happy that both her pups were safe.
SAYING GOODBYE TO WOLF
In July, DeGeneres had another heartbreaking story as she had to bid her poodle-Maltese dog, Wolf, goodbye. She announced the sad news on Instagram, alongside a photo with Wolf on her wedding day.
Harvey claimed that "The Ellen DeGeneres Show" host was nothing like what people painted her to be.
Wolf has been under the host's care for over a decade after being rescued from the streets. At that time, DeGeneres did not mean to adopt a dog but decided to take the poor pup home after someone was hurting him.
AN ANIMAL LOVER
Like many other celebrities, the comedian is a certified animal lover, who initially wanted a career that involved being surrounded by animals.
"I've always loved animals since I can remember and always thought someday I would work with them in some way," she shared. The star has both dogs and cats in her home, who join de Rossi during her morning horseback rides.
DeGeneres' pets roam around her home freely and sleep in the same room as her, often on the same bed. They usually appear on her social media accounts as they spend every second they can with the star.
DEFENDING DEGENERES
DeGeneres had faced backlash several times in the past few months, starting from when both current and former staff of hers came forward with the show's toxic work environment.
Although she quickly denied the allegations, more accounts of her real personality surfaced on the internet. However, there were also some who defended the actress, including Steve Harvey.
Harvey claimed that "The Ellen DeGeneres Show" host was nothing like what people painted her to be, noting that she had no "racist tendency" and always showed her heart of gold.
DeGeneres also addressed the many accusations made against her during the first episode of her new season. Despite what many may think, the comedian remains firm in saying she is what she appears to be on television.