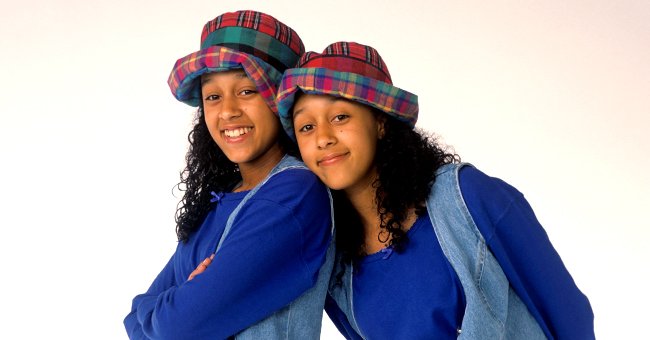 Getty Images
Watch Tamera Mowry Sing 'I'm Going Down' in Honor of 'Sister, Sister' in This Amazing Video
Tamera Mowry delighted her fans in an Instagram video she posted which showed her singing "I'm Going Down" to honor "Sister, Sister's" Netflix debut.
Actress Tamera Mowry of "Sister, Sister" fame brought her great singing to the fore in a video she posted on Tuesday in which she recreated a moment from the show by singing "I'm Going Down."
"I'm Going Down" is a song by Rose Royce. Singer Mary J. Blige did a cover of the song on 1994's "My Life." However, Tamera treated her fans to her own version of the song while standing in her shower.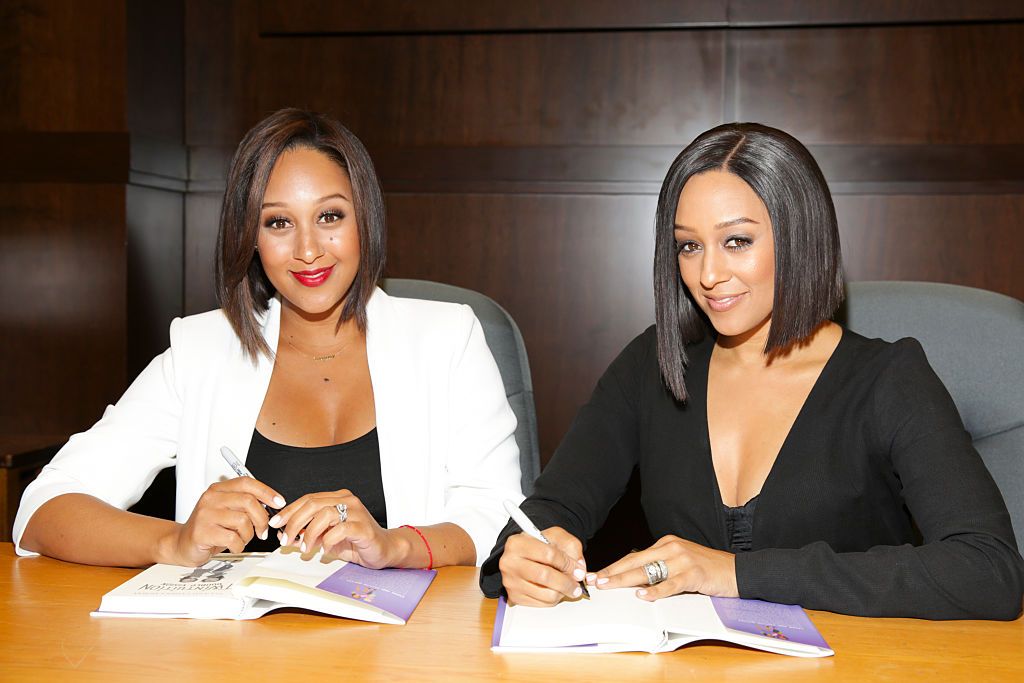 Tamera Mowry and Tia Mowry attend their book signing For "Twintuition" at Barnes & Noble bookstore at The Grove on April 21, 2015 | Photo: Getty Images
Before singing, Tamera said she was 16 when she sang the song for the first time and was very nervous. She also said it would be a little spicy now that she had experienced some life.
However, despite the odds, Tamera thrilled her fans with an almost-perfect delivery of the song, even acing the best part towards the end. She blew a kiss to fans and expressed her love before ending the video. She wrote:
"In honor of #sistersister (which is now on @netflix!). I'm going to throw it back and sing "I'm Going Down" for you guys!..."
Mowry's performance brought back memories as it recalled the moment she sang the song during an episode of "Sister, Sister" where she competed in the school's talent show.
She and Tia wanted to be on the cover of a teenage magazine but were told they could not because they were Black.
Fans were awed by her performance and were filled with nostalgia. One fan said she used to try and sing the song like Tamera as a kid. A second fan said the song still gave her goosebumps.
With Netflix streaming "Sister, Sister" on its platform, fans are excited as it gives a new generation the chance to fall in love with the show while the older generation relives its memorable moments.
Tamera and her twin sister Tia have loads of fans today which was only made possible by their performance on the show. They showed incredible chemistry when acting together and allowed their differing personalities to shine through.
She also split from her husband, Elgin Charles Williams, in 2003, after seven years of marriage. The former couple shares a son.
Tim Reid, who played the twins' father, founded New Millenium Studio, which he later sold. He shares two children with his ex-wife Rita Reid and is married to Daphne Maxwell.
Other cast members include Deon Richmond, RonReaco Lee, and Marques Houston, who have enjoyed varying degrees of success and have families of their own.
Tia and Tamera are arguably the most famous of the cast. The twins are also married and have two kids each. They have also made several television appearances since "Sister, Sister" ended.
She said it happened during their "Sister, Sister" days when they attained levels of fame. Tamera explained that she and Tia wanted to be on the cover of a teenage magazine but were told they could not because they were Black and would not sell.
Tia got emotional while making the revelation, saying it still affects her to this day and that she will never forget about it.
She also wondered why someone would demean a person's value because of their color, and wished she dared to speak out then. Gratefully, she now has the platform to speak out and she does it so well.
Please fill in your e-mail so we can share with you our top stories!