Watch Meghan Markle's Inspiring Message as She Surprises Wrongly Convicted AGT Finalist
Meghan Markle had nothing but soothing words to share as she appeared on an episode of "America's Got Talent," where she praised and encouraged one of the show's finalists, Archie Willimas. 
The Duchess of Sussex, Meghan Markle, graced the set of "America's Got Talent" with a special appearance as she showed her solidarity for Archie Williams, a finalist with a touching story. 
Markle appeared all-smiles as she sweetly addressed the man who bore the same moniker as her little son. She let Williams know that her family was rooting for him.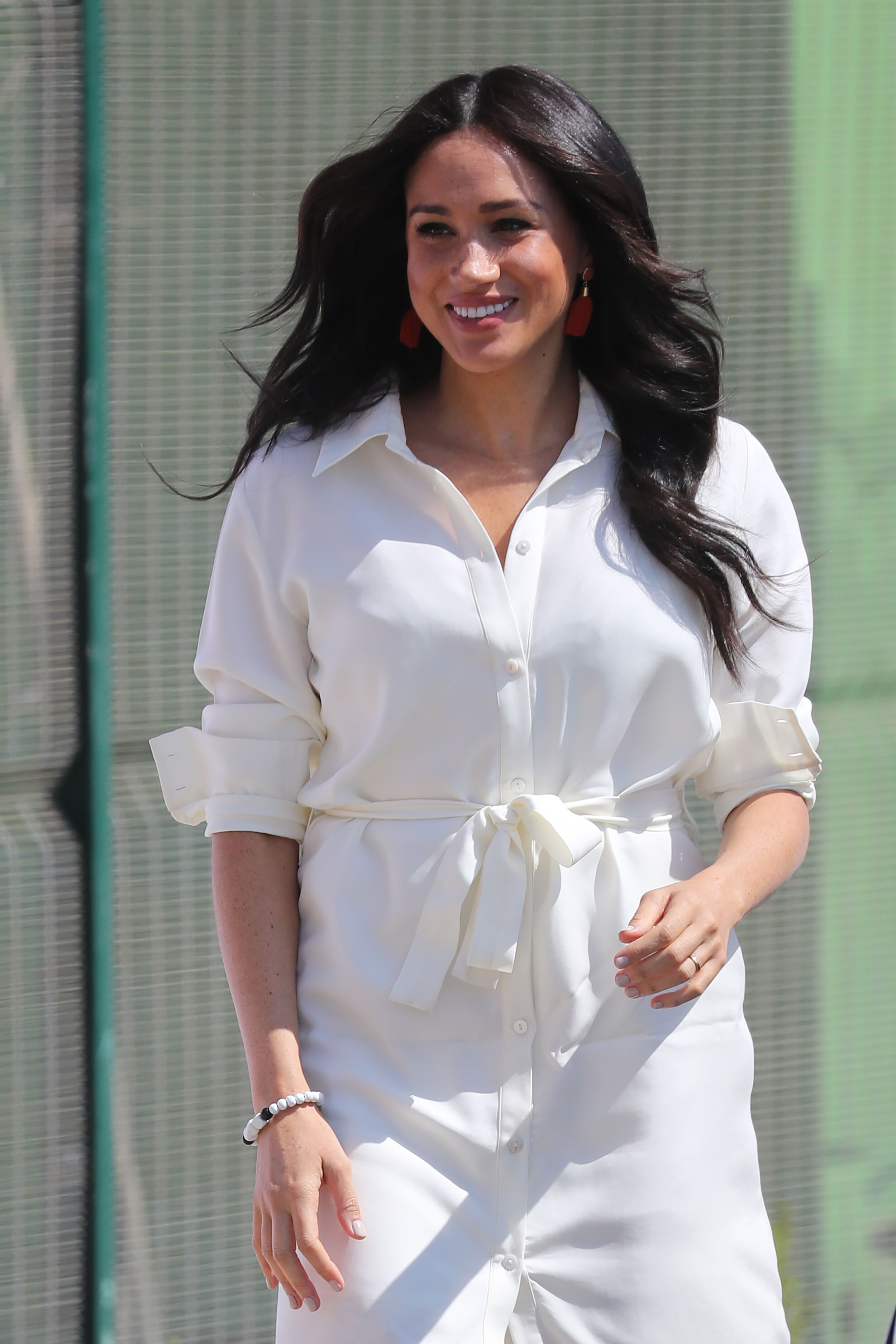 MEGHAN ROOTS FOR WILLIMAS
Besides being a finalist on one of America's most revered talent shows, Archie Williams' story could be referred to as touching and inspiring.
Williams earned nods from some prominent people from being a wrongfully convicted individual to proving his worth on "America's Got Talent."
One such person is Meghan Markle, who joined the show's finale in a virtual appearance to show support and to praise her son's namesake for his stint during the season. Markle made it known that she was proud of him and ever supportive.
ARCHIE'S STORY
Since joining the 15th season of "AGT," Williams, 59, made an impression on everyone he came across, including the judges, hosts, and fans. Williams showed his musical prowess, but his real-life story left an indelible mark on most people. 
Once speaking with "AGT" host, Terry Crews, he mentioned that he never gave up on the freedom of his mind.
At 22, the talent show star was wrongfully convicted of rape and attempted murder, but he never let the bleak years get to him. After 36 years in jail, Williams was acquitted when the fingerprints discovered matched with that of a serial rapist.
HIS JOURNEY ON "AGT"
When the 59-year-old TV star first auditioned for the show, he wowed the judges with his rendition of Elton John's "Don't Let the Sun Go Down On Me." 
Simon Cowell, who was moved to tears, shared that Williams' audition would be an unforgettable memory as his performance awakened a new meaning to the song.  
This is Archie Williams. I will never forget this audition for the rest of my life. And I'll never listen to this song in the same way ever again. pic.twitter.com/UCco7OwdGx

— Simon Cowell (@SimonCowell) May 22, 2020
The quarter-final had him singing Steve Wonder's "Love's in Need of Love Today." He received praise from guest judge Kelly Clarkson after his performance.
Williams made it to the final stage, where he performed The Beatles' hit track, "Black Bird." Sophia Vergara noted that it was his best performance on the show.
It is safe to say that Williams' relentless nature and talent got through each stage of the show. Once speaking with "AGT" host, Terry Crews, he mentioned that he never gave up on the freedom of his mind.