Whoopi Goldberg's Granddaughter Stuns in Swimsuit at the Beach Sitting on a Swing in the Water
Jerzey Kennedy, the granddaughter of Whoopi Goldberg, enjoyed a lovely day at the beach and shared a picture of herself swinging in the ocean waters clad in a swimsuit. 
Whoopi Goldberg's granddaughter Jerzey Kennedy stunned in a lovely swimsuit in a new picture post she made on her Instagram Story. 
The picture showed the fashion designer on a swing, surrounded by the blue seawaters which beat her gently. Jerzey immersed her legs in the water as she sat on the swing.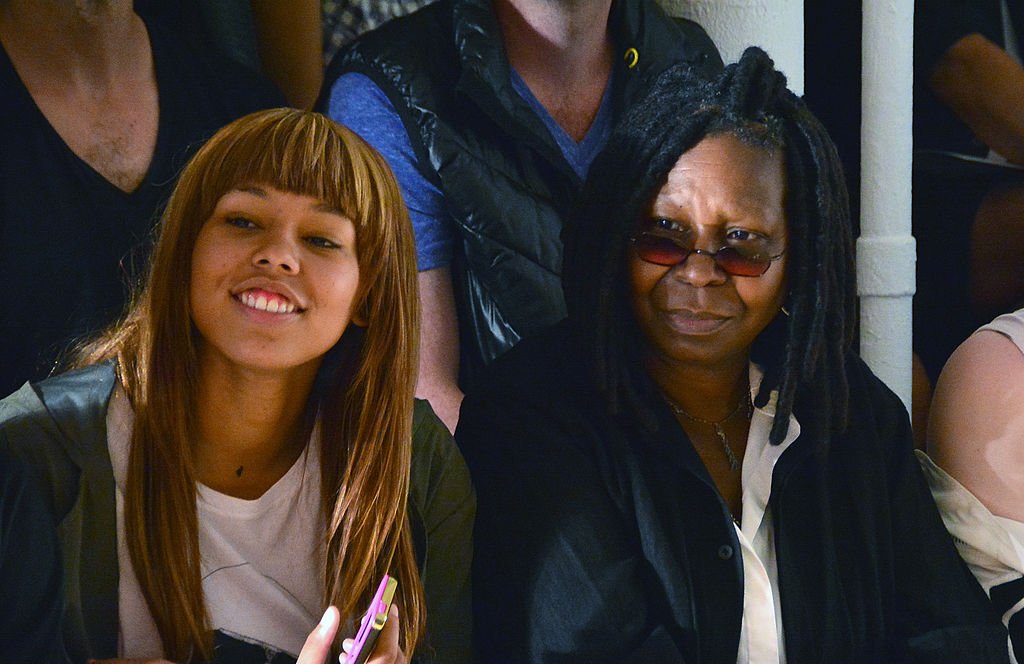 Jerzey wore her black hair long and seemed to want to touch the water with her hand in the photo. The background of the picture made for a beautiful view. 
It showed the reach of the seawaters and the distant lands far away. The blue skies and little white clouds above added a scenic view and was a photographer's delight. 
Jerzey is one of Goldberg's three grandchildren. Goldberg is mom to one amazing daughter, Alex Martin, who remains her top priority despite her incredible career accomplishments. 
Goldberg became a mother during her first marriage with Alvin Martin who she married in 1973, the same year they welcomed Alex. However, the couple separated in 1979. 
The proud mom and grandma revealed her grandkids looked to her for adventure and not food.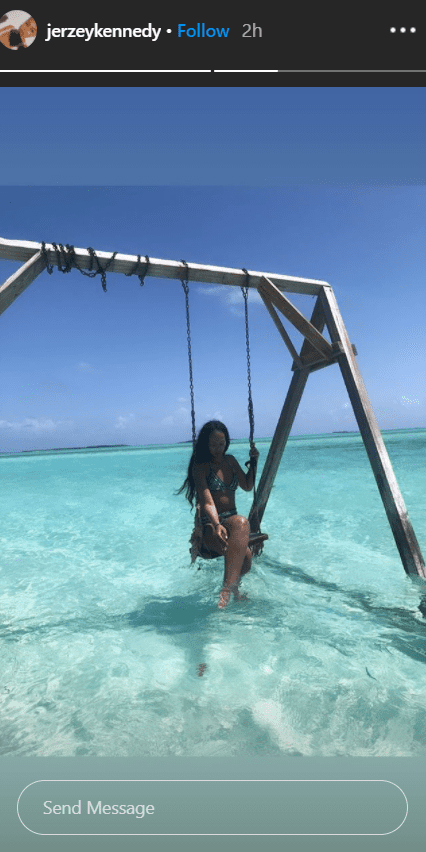 Alex was with her mom during her days of struggle before Goldberg's career eventually took off. They have remained as close as ever over the years. 
Alex made her mom a grandma for the first time in 1989 when she gave birth to her first child, Amarah Skye, who she shares with her husband, Bernard Dean. They are also parents to Jerzey, born in 1995, and Mason, born in 1998. 
Goldberg enjoys a close relationship with her grandkids and enjoys spending time and going on adventures with them. However, their time together does not involve her cooking for them. 
The proud mom and grandma revealed her grandkids looked to her for adventure and not food as she has no interest in whipping culinary delights in the kitchen. 
The television personality became a great grandma for the first time in 2014 when Amarah gave birth to Charli Rose who is now five years old. 
Goldberg's great-granddaughter and grandkids are very fond of her and combined to give her the cutest nicknames. Charli calls her Oopi, while Amarah, Jerzey, and Mason, call her Granny.