Vanessa Bryant's Cute Daughters Capri & Bianka Melt Hearts in Matching Pink Outfits with Bows
Vanessa Bryant's little girls, Capri and Bianka, were a picture-perfect duo in a recent post on Instagram as they showed off sibling love and rocked stylish outfits.
Vanessa Bryant's new Instagram update had her fans swooning with admiration as she flaunted an appealing image of her little daughters, Bianka and Capri, giving off sinking love vibes and some fashion inspiration.
The adorable tots were photographed outdoors, sitting on a pavement in colorful fashion items. Their all-pink-themed outfits had Bianka rocking a pink T-shirt and a pair of matching shorts.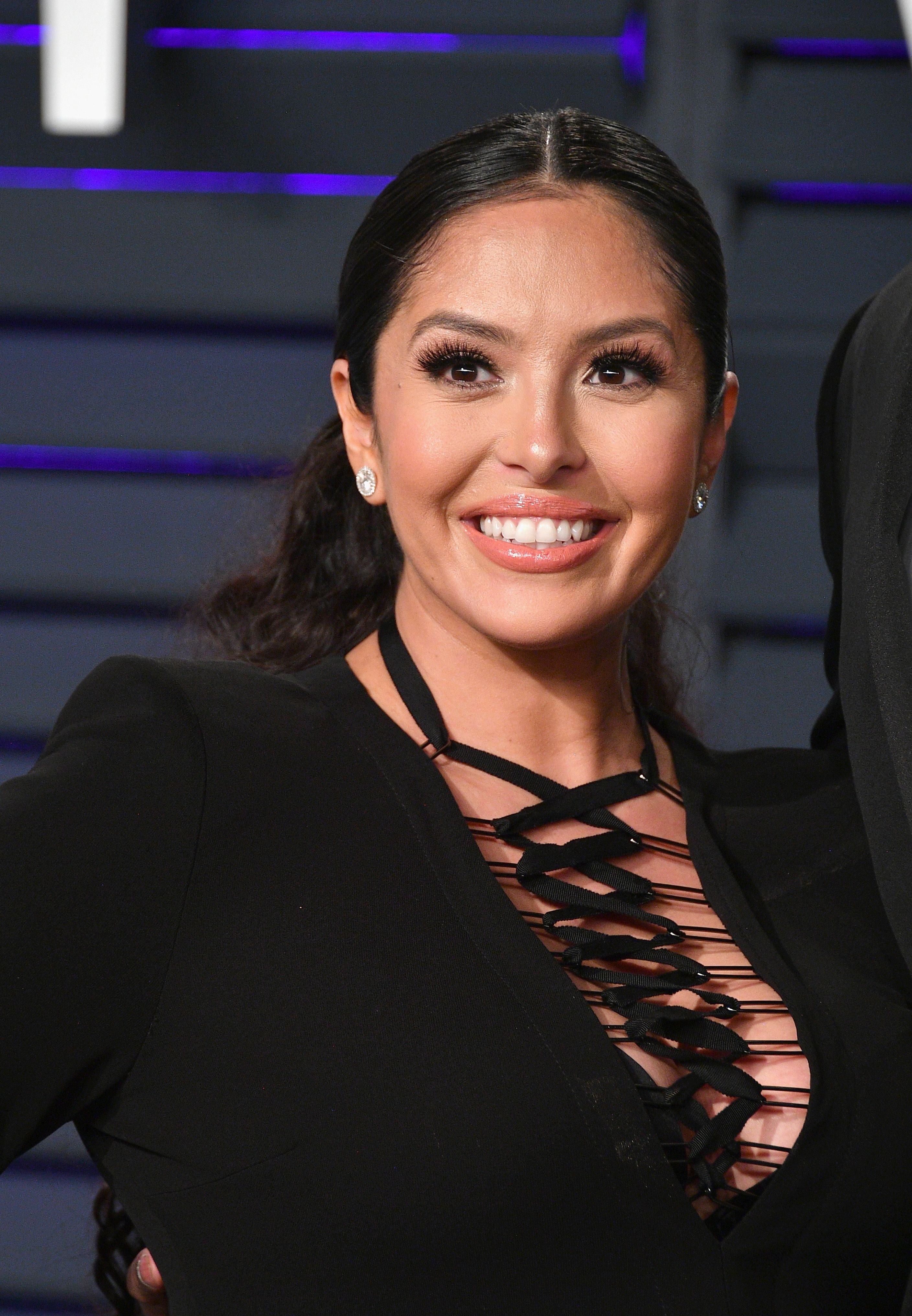 The smiling Capri looked pretty in a light pink top and a pair of jean shorts. While the girls' curls were adorned with pink ribbons, they rocked similar sneakers.
The Easter celebration was the family's first without their loved ones, Kobe and Gianna.
The late basketball star's girls seemed to have been snapped unaware as Bianka successfully got her baby sister to smile.
It is safe to say that the Bryants have been able to enjoy pleasant times amid the quarantine while relishing family bonds. Natalia Bryant and her little sister's Tik Tok show-offs have been nothing but delightful.
In one of their fun clips, the 17-year-old was seen enjoying a pleasant time with WNBA star Sabrina Ionescu. Capri and Bianka also featured as they moved to Sean Paul's "Temperature." 
At a point, the ever-vibrant Bianka spiced things up by shaking a bottle of condiments. Her older sister picked the cue and got a bottle of condiments as well.
In April, Vanessa and her lovely daughters enjoyed a cozy Easter celebration as they dressed up in stylish outfits and posed for the camera. The photos shared to social media showed Natalia in a white top and floral skirt as she held Capri in her hands. 
Star mom Vanessa took photos with Bianka as they were snapped sharing warm hugs. The Easter celebration was the family's first without their loved ones, Kobe and Gianna.
Earlier this month, the 38-year-old called herself a "proud hoarder wife" as she displayed some of the memorabilia she and her late spouse collected over the years.
Some of the items flaunted were Kobe's high school Jersey, his Adidas shoes from his first championship game, and some of his warmup outfits. Vanessa made it known that her late husband had to buy back all the items.