Ludacris' Look-Alike Daughters Cadence & Cai Pose in Matching Leopard Embellished Sweatsuits
After a marriage surrounded by controversies, Ludacris' family seems to be doing well as his wife shares a glimpse into the lives of his quickly growing girls.
Ludacris' wife, Eudoxie, took to Instagram to share new photos of his daughters who definitely look alike despite being born by different mothers. The caption which was in French mentioned them saying goodbye to Atlanta.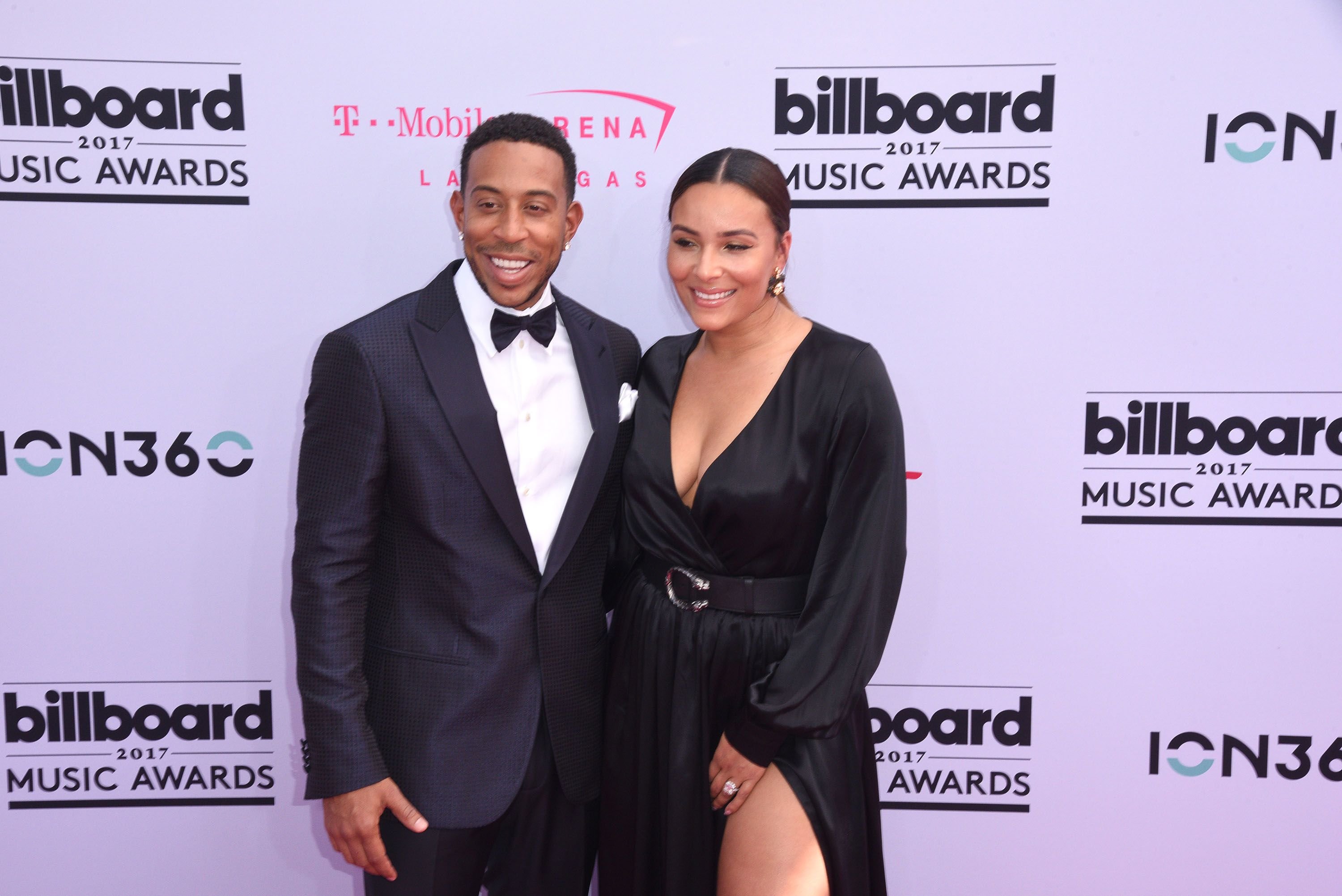 The first photo showed the girls standing in a room that seemed to be linked to the kitchen as glimpses of a kitchen counter with wall cabinets and flower arrangements could be seen.
The little girls, Cadence and Cai, wore matching sweats with glittery cat head prints in different colors, which were pink and grey with pink and blue socks, respectively.
They wore matching black sneakers with their legs raised in a uniform pose while their silky hair was braided and tipped off with cute rubber bands. The next photo showed Cadence with a statement pose as her right hand was raised while she bent slightly to the left.
Her left hand was placed akimbo on her waist as she looked straight at the camera with her striking honey brown eyes and a sharp look.
Ludacris seemed to be hiding the girls from the public.
The third photo showed Cai standing with her right leg popped while her hands rested behind her. Her lips were partly open as she had a candid look on her face. She had such a charming aura as she innocently looked at the camera.
Fans fell in love with the girls' get up as many asked where Eudoxie got the outfits. A certain fan said they reminded her of herself and her sibling while another called them twins.
They tagged Cadence as the cute one and Cai as the classy one while wishing them a safe trip. Many fans also said they were growing up so fast, while "cute" seemed to be the reigning word.
Ludacris seemed to be hiding the girls from the public for a while until he uploaded pictures of both girls at a foundation event in 2016. This was after he won his custody battle with Tamika Fuller for Cai.
The rapper's new project, "KidNation," has his daughters as its test group as he ran the content by them and paid attention to their feedback. He added that the songs already have a positive influence on his children.
Eudoxie and Ludacris have been together for about a decade in spite of various issues that have arisen. The Gabonese model shared that people advised her to leave her husband, but she followed her heart by staying. She added that it was her best decision ever.