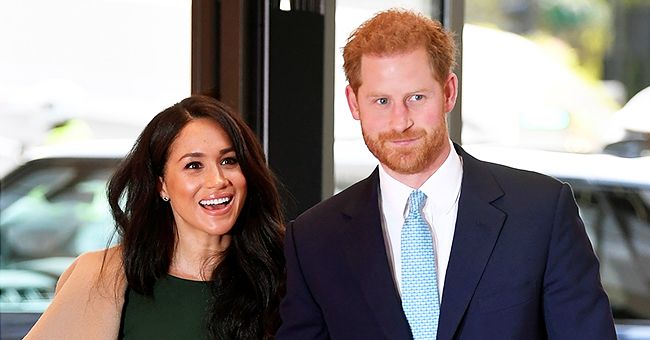 Getty Images
Watch Prince Harry & Meghan Markle's Dog Pula's Unexpected Appearance Amid Serious Announcement
Prince Harry and Meghan Markle's dog Paula made a short cameo during their appearance for TIME magazine's list of the world's most influential people.
Prince Harry and Meghan Markle are proud dog parents who have their furry friends roaming around their estate all day and all night. Recently, one of their pets made a cameo during the couple's television appearance.
While talking about the upcoming presidential election, which Markle deemed the "most important election of our lifetime," the duke and duchess' black Labrador, Pula, slowly walked across the garden behind them.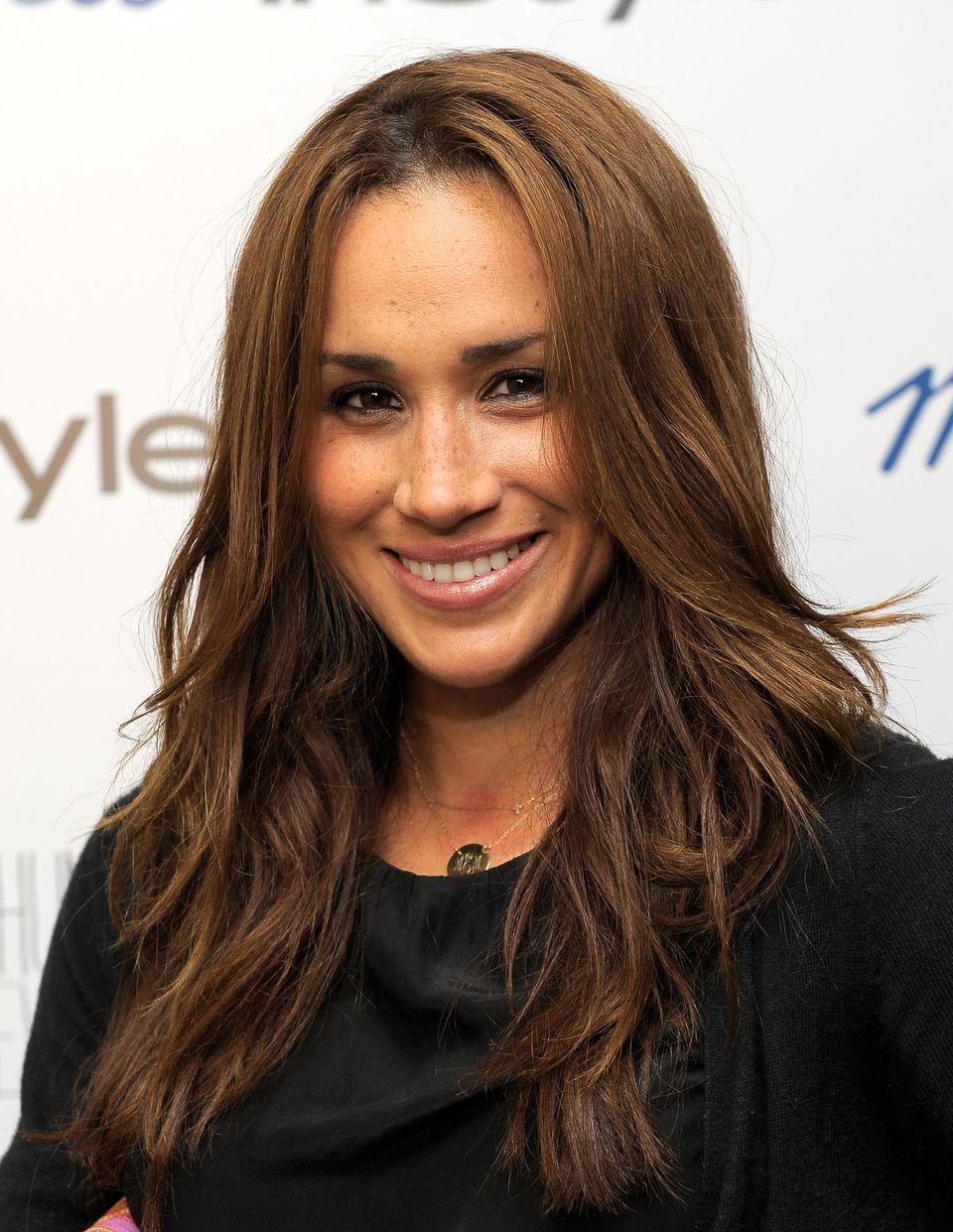 Meghan Markle during Madewell, Alexa Chung & InStyle celebrate the launch of The Alexa Chung For Madewell Fall 2011 Collection at Chateau Marmont on September 21, 2011 in Los Angeles, California. | Source: Getty Images
Harry and Markle continued speaking, not knowing that their pet already made a surprise appearance by wandering into the video's frame, from the bushes in their garden.
The TIME magazine clip was not the first time Pula made it to the spotlight. Recently, the black labrador and the royal's other beagle, Guy, joined her interview with feminist Gloria Steinem.
Both Pula and Guy ended up lying down by Markle's feet during the clip, gaining attention for their brief appearance. Both canines hold a place in their owner's heart, with Pula joining the family in 2018, after the royal wedding.
In the book "FInding Freedom: Harry and Meghan and the Making of a Modern Royal Family," Pula's name was revealed to be Botswana's currency. It was also the same country that the royal couple first visited at the onset of their relationship.
The couple's biographer, Omid Scobie, shared that baby Archie also makes cameos in his parents' zoom calls.
Pula also means "rain" in Setswana, which is a valuable blessing in the country, given the low probability of rain pouring. On the other hand, Markle had Guy since she lived in Toronto, filming for "Suits."
Guy later moved to the United Kingdom with his dog mom in 2017. Markle also owns an adopted dog, Bogart, who remained in Canada because he was too old to travel.
Markle has always expressed her support for animals, especially advocating the need to adopt rescue dogs. In January 2019, she became a patron of Mayhew, an animal charity.
She previously spoke about the happiness dogs may bring into a human's life and vice versa. However, she also noted that owning a dog comes with a big responsibility which owners are ready to take.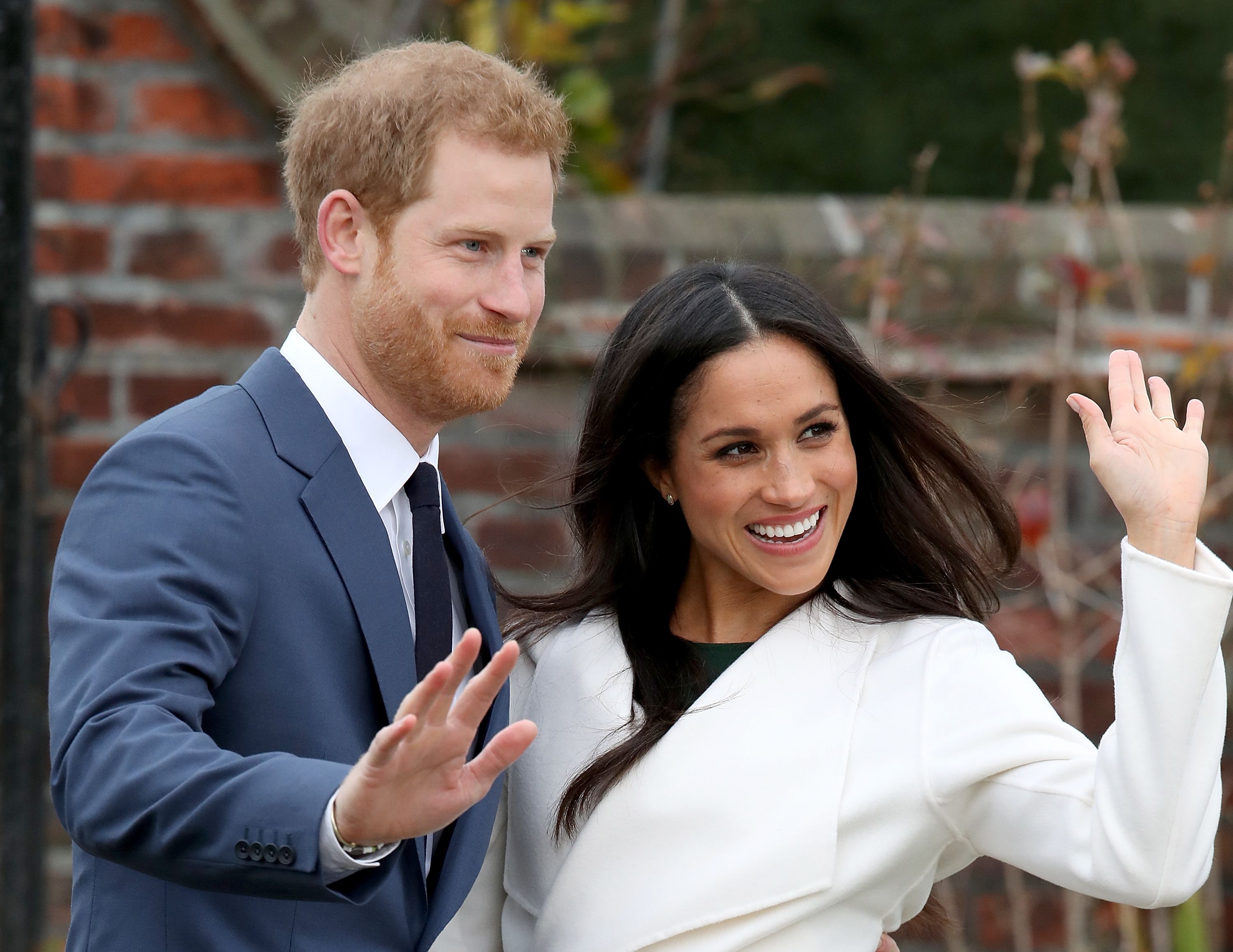 Prince Harry and Meghan Markle during their engagement at Kensington Palace on November 27, 2017, in London, England. | Source: Getty Images
Harry and Markle's pups are not the only ones liking the spotlight so far. Recently, the couple's biographer, Omid Scobie, shared that baby Archie also makes cameos in his parents' zoom calls.
In April, the little royal showed himself in a video call to greet Queen Elizabeth a happy birthday. He again appeared in a short clip with his mom to celebrate Archie's first birthday.
After leaving their place as senior royals in the UK to become independent individuals, the family-of-three have been spending the past few months bonding in their California home.
Despite their exit, Harry and Megan still continue their advocacies and charitable work from their new location. Moreover, they now financially provide for themselves instead of relying on the royal income.
Please fill in your e-mail so we can share with you our top stories!