Chris Brown's Mother, Joyce Hawkins Stuns Fans with Her Ageless Appearance in This Gorgeous Pic
Many fans were at a loss for words after Chris Brown's mother, Joyce Hawkins, posted a stunning photo of herself on social media, showing off her ageless look.
Joyce Hawkins, the mother of "With You" crooner Chris Brown, caused quite a stir online because of her gorgeous Instagram picture posted on September 24. Many fans thought that the singer's mother has not aged a day.
Thousands of fans flocked to Hawkins' comment section to share their thoughts. A fan envying her looks expressed curiosity about her secret to preserving a  youthful look.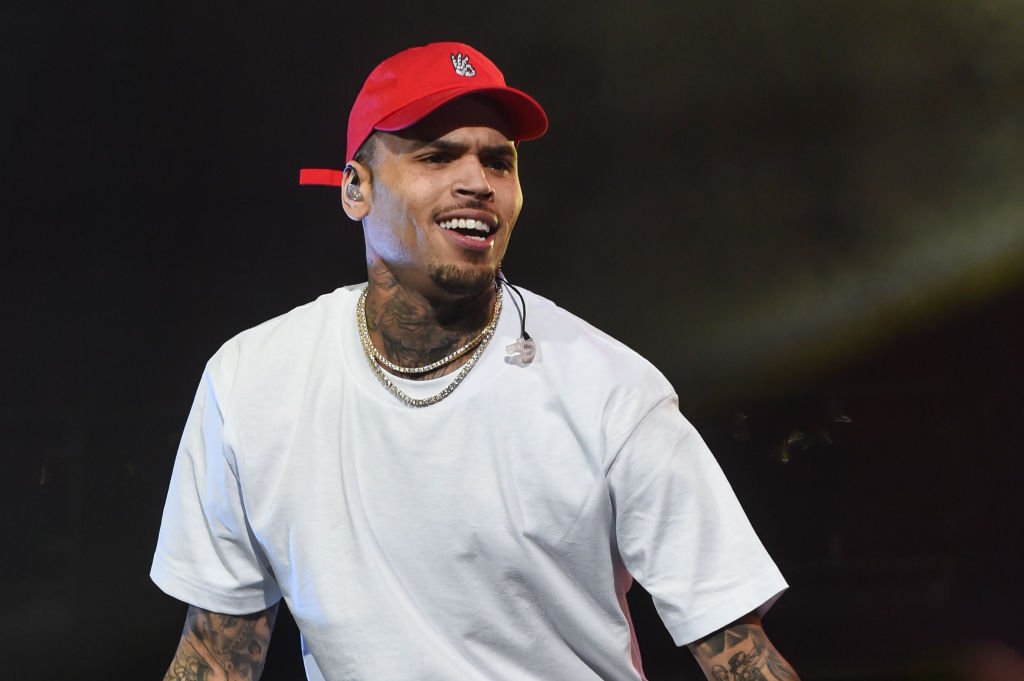 The 55-year-old mother looks like she is hanging out in her kitchen where she found a nice bright spot for a selfie. In her snap, she is seen wearing a pink sleeveless top with half of her hair pulled up in a messy style. 
She completed her look with glossy pink lipstick and a pair of large hoop earrings. Many fans took notice of her striking make-up, saying it made her eyes pop with color. 
The doting mother also showed off her perfectly-done brows and long, beautiful lashes. Alongside the picture, she wished her Instagram followers an amazing day.

One fan has noted how Hawkins looked much younger than Brown. Another fan also chimed in, asking Brown's mother how to get to the fountain of youth. 
More fans left many positive compliments for the singer's mother as they could not believe that an ageless face like hers existed online. A fan wrote:
"Wow your aging backwards."
Despite thousands of positive comments from fans, some seemed unconvinced about the authenticity of Hawkins' look. They believed she might have edited her picture. 
Some fans expressed that Hawkins must have been enjoying social media apps with face enhancement features. Others said that she must have undergone cosmetic treatments and claimed that she looked different now than before. 
Recently, Hawkins adored how granddaughter Royalty is growing up with a striking resemblance to her father.

Amid the criticisms, Brown's love for Hawkins remains the same. In May, the singer gave her mother a special shout out on Mother's Day. Brown described her mother as a "god."
Aside from Hawkins, Brown sent the same message to his partner Ammika Harris and his ex-girlfriend Nia Guzman. Harris is the mother of the singer's son, Aeko, whom they welcomed in December 2019.
Brown also shares five-year-old daughter Royalty with Guzman who gave birth to her in 2014. The "Indigo" star has been enjoying fatherhood and loves to spoil his children with beautiful gifts. 
Recently, Hawkins adored how granddaughter Royalty is growing up with a striking resemblance to her father. She shared a photo of the little girl dressed up in her school uniform.
Brown's mini-me, who is now in first grade, is seen wearing her blue checked school uniform. She also rocked her braided hair tied with a red bandana while posing for the camera.