Former DWTS Contestant Charles Oakley Has Been Married 4 Years - Meet His Wife Angela Reed
Former basketball player Charles Oakley, who just got eliminated in "Dancing With The Stars," has only been married once. Meet his beautiful wife since 2016, Angela Reed.
On Tuesday, former basketball star Charles Oakley became the first contestant to be eliminated from season 29 of ABC's "Dancing With The Stars."
While the 56-year-old would be disappointed with his early elimination, he will at least find solace that he will be going home to his beautiful wife, Angela Reed.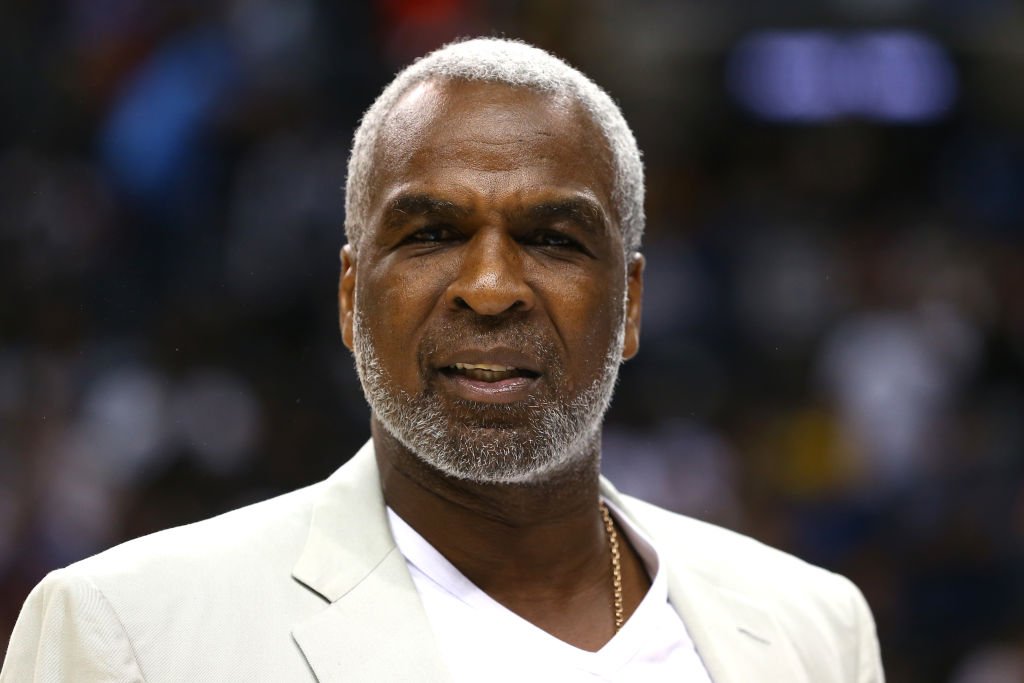 Oakley and Reed have been married since 2016, though they have been together for many years. The couple shares a beautiful marriage with Oakley being a stepfather to Reed's three children. She has an Instagram account with just over 1800 followers. 
Most of Reed's posts are centered around her and her husband's beautiful moments. Last week, she shared a cute picture of them where she urged her followers to tune in and watch her husband dance on DWTS. She captioned the post:
"Are y'all ready for a show! ⭐️⭐️??. Tune in tonight to see @therealoak34 on @dancingabc Let's do it!!!!!!! #charlesoakley."
In another post from 2017, Oakley shared a beautiful blended family portrait showing Reed and their three beautiful kids, which he captioned, "Family first! Thankful."
In March, the beautiful Reed shared an adorable photo of her and Oakley looking cute together. She wore a silver dress while her husband wore a navy blue suit over a white shirt and matching navy blue tie. 
Oakley admitted he drank before the game but rebuffed the notion that alcohol played a role in the altercation.
Before that, she shared another sweet snapshot of herself and the former NBA star in February. This time, Oakley wore a yellow suit over a black shirt with a black hat. Reed also looked gorgeous in a black mini dress. 
In July 2019, Reed posted an adorable picture that showed her and Oakley sharing a passionate kiss. She also wished her fans a Merry Christmas in December, sharing a photo of her happy family. 
Oakley wished his beautiful wife a happy birthday on May 4, sharing a lovely snapshot of her as she flaunted her gorgeous black hair and captioning it, "Happy birthday @mrsoakley34." 
Reed is a financial wiz and together with her husband, makes up a team of financial advisers for former sportsmen and women. She has also stood behind her husband during his infamous arrests and scandals. 
In 2017, the loving wife told TMZ Sports that her husband did not have a drinking problem after Oakley was involved in an altercation during a game with his former team, New York Knicks in Madison Square Garden.
Oakley admitted he drank before the game but rebuffed the notion that alcohol played a role in the altercation. Reed supported her husband, saying he did not have a drinking problem and that if he did, it would have come out years ago.
She also said she and her husband were upset with the Knicks' suggestion that Oakeley needed help, saying he did not need medical help nor a psychiatric evaluation.