Fans Say Joseline Hernandez & Daughter Bonnie Look-Alike as the Reality Star Poses Makeup-Free
Joseline Hernandez shared a new Instagram post showing off her look-alike daughter. The star looked glamorous as she posed make-up free alongside the 3-year-old, and fans think they look alike.
The self-acclaimed Puerto Rican Princess, Joseline Hernandez, showed off her 3-year-old daughter who inherited her beauty. The 33-year-old actress shared two posts, each featuring her and her little princes. 
The first post was a two-second clip of the duo showing off their flawless looks. In the second post, Hernandez and her daughter posed side-by-side, both rocking identical smiles.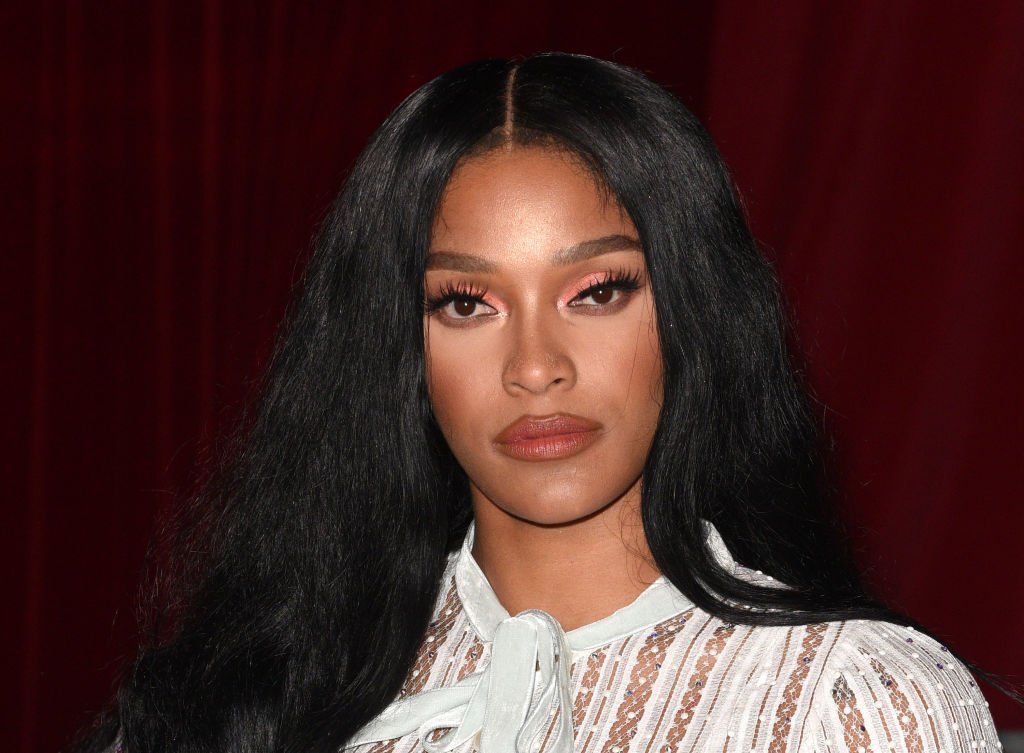 The television personality appeared to be without make-up, wearing only a matching set of necklace and earrings. The resemblance between the two was unmistakable and Hernandez seemed to know that, referring to them as "twins" in her caption. 
Fans immediately took note of the captivating resemblance, taking to the comment section to gush about how much they looked alike. One noted:
"She's starting to look like you now, mama."
Another noted that the tot finally achieved the rapper's looks while a third used the age-long saying, addressing the pair as "mommy like daughter." 
In one of the comments, a fan agreed with the actress, asserting she and her daughter were "definitely" twins. Others commended the mother of one who shares her daughter with music producer Stevie J, for looking beautiful even without make-up.
The birth of their daughter drew them further apart.
Hernandez and Stevie J welcomed their daughter, Bonnie Bella Jordan, in December 2016. At the time, the couple was undergoing relationship travails and on the verge of a scandalous breakup.
The arrival of their daughter did little to fix their relationship. Despite splitting for good, Hernandez and her ex-boyfriend were glad to welcome Bonnie into their lives, sharing pictures of the newborn on social media.

Sadly, rather than bringing them together, their daughter's birth drew them further apart, eventually leading to a heated custody battle. It can be recalled that the former couple battled for their daughter's custody for years after her birth. 
The legal feud took a devastating turn late last year when Hernandez lost the custody of her daughter to Stevie J.
The news left the 33-year-old devastated. Gladly, the court reversed the decision barely a week later, naming Hernandez as Bonnie's legal guardian.
Since then, the reality star has strived to live a healthy life and be the best mother to her little princess.