Check Out 'Clark Sisters' Star Raven Goodwin's Slimmer Body in a Crop Top after Weight Loss
Raven Goodwin has been on a weight loss journey and she is showing off the results in her latest Instagram page. Check out what she looks like now. 
Fans first got to know Raven Goodwin after she appeared on the hit show "Glee" then featured in Disney's "Good Luck Charlie," and now she is showing a new side of her. 
Recently, the star revealed that she had started a new health and fitness journey and she looks fantastic in the latest post shared on her Instagram story. 
Goodwin has been sharing her progress with her fans and it seems like her weight is just melting off, with fans regularly commenting on her progress. 
Her recent photo shows her in a red fitted outfit that flaunted her curves as she revealed that she had partnered with Curve Athletics. She captioned the stunning photo:
Look inward.... find where you lack & refocus! I'm on my way don't worry. ✨? @curve_athletics this is the most comfortable athletic gear I've ever worked out in. @tashacobbsleonard you did your thing mama! ☄️."
Fans loved how great she looked, with many taking to her comment section to praise her progress and tell her that she looked amazing. 
However, when it comes to her weight, the star has made it clear that she does not want to be defined by how she looked. 
She did not think that her looks defined her.
During an interview, Goodwin spoke about body positivity, saying that she did not believe in labels and decided to do her. 
She said that she did not think that her looks defined her, adding that no matter what her size or shape, she believed that her gift was acting. She added:
 "If I want to keep the weight, I'm going to work. If I lose the weight, I'm going to work. I love showing love to girls who look up to me who may be plus size. That's what I'm here for."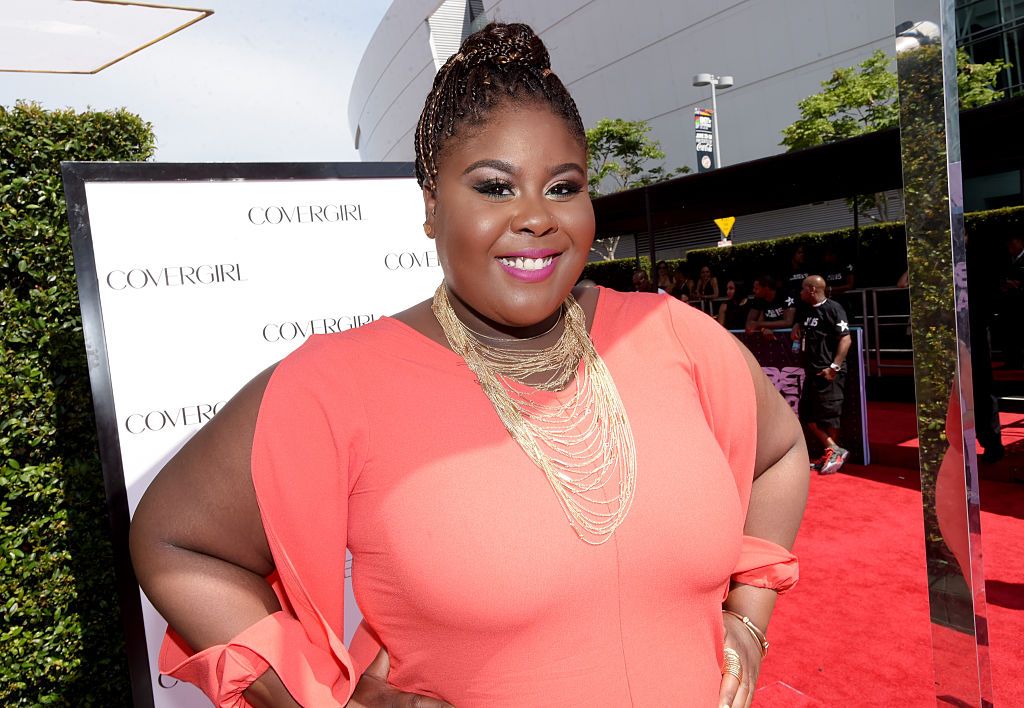 Last year, 
Goodwin
announced
 that she was engaged to her co-star on "Good Luck Charlie," Micah Williams, with fans finding out about the news seven months after the event.
Earlier this year in April, she welcomed her first child, sharing the news with her fans and revealing that her daughter's name is Riley Rose. 
Goodwin and Williams are not the only couples from the Disney show to get together as co-stars Bridget Mendler and Griffin Cleverly also got into a relationship. 
The couple announced their engagement and got married during an intimate beach ceremony attended by their friends and family.