Watch Michael Douglas' Sweet Birthday Tribute to His Wife Catherine Zeta-Jones (Video)
Legendary American actress Michael Douglas took to his Instagram page to pay tribute to his beautiful wife Catherine Zeta-Jones on the occasion of her 51st birthday celebration. 
Actress Catherine Zeta-Jones turned 51 on Friday and her husband Michael Douglas was on hand to ensure she began celebrations on a loving and romantic note by paying tribute to her in an Instagram post. 
The famous Hollywood couple remarkably shares the same birthday, but Douglas ensured his beautiful wife woke up feeling special with his sweet video post.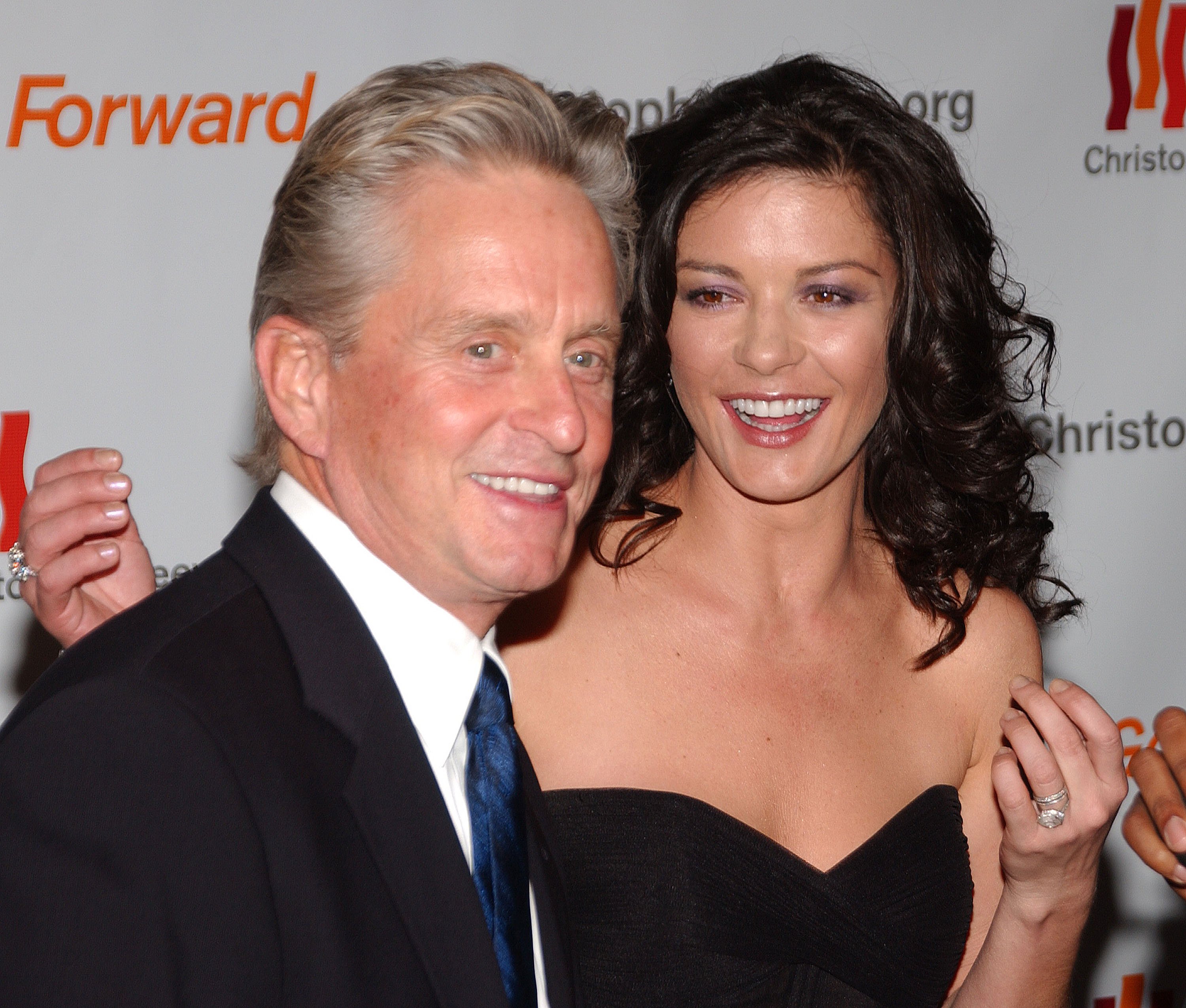 He shared a photo montage showing some of the moments they have spent together in the years gone by, including their wedding day and some photos from some of their vacations. 
Playing in the video as the pictures reeled on was the song "Good Riddance" by Green Day. In the caption to the post, the loving husband, who also turned 76 on the day, wrote:
"Happy Birthday Catherine! I bet you are glad this year is over! Here's to the future ❤️ @catherinezetajones."
Many fans were left teary-eyed after watching the video, which ended with a message by Douglas that read, "Happy Birthday Catherine. I Love You." 
One fan said the song made them cry, while another fan described the video as gorgeous. A third fan said the song was divine, while another person tagged the couple as birthday twins. 
Zeta-Jones revealed her kids, who had been quarantining with her and Douglas, were going back to school.
Last year, Douglas, who starred in the Marvel film, "Ant Man," appeared on "The Ellen DeGeneres Show," some days after his 75th birthday, and Zeta-Jones' 50th birthday. 
He revealed he and his wife shared the same birthday and are exactly twenty-five years apart, but that none of them was counting their age difference. 
Douglas explained that having a younger wife made him feel good on one side, while on the other side he had the old man who still had a full head of hair. 
Douglas and Zeta-Jones married in 2000. Before tying the knot with the actress, he was married to Diandra Luker, with whom he shares a son, Cameron. They divorced in 1978. 
Douglas and Catherine Zeta-Jones have two children, son Dylan Michael, born in 2000, and daughter Carys, born in 2008. The couple rarely posts pictures of their kids.
However, Zeta-Jones shared a rare picture of them on her Instagram page earlier in the month, showing as they posed together, with Carys resting her arm and chin on Dylan's back. 
In the caption to the post, Zeta-Jones revealed her kids, who had been quarantining with her and Douglas, were going back to school. The actress also urged all the youths to battle through and attain knowledge, the key to life, even amid the present times, which she said would pass.