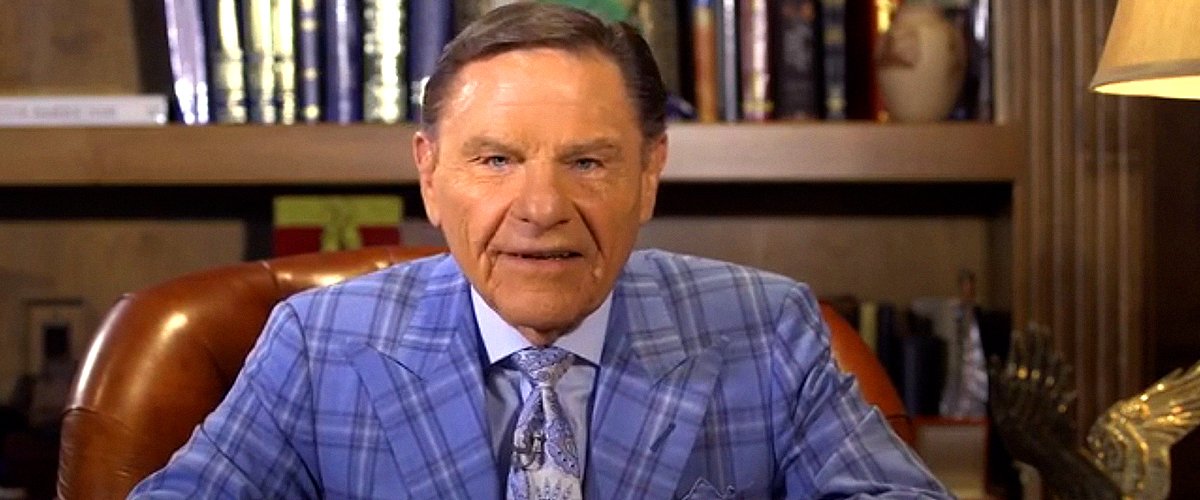 Instagram/copelandnetwork
Kenneth and Gloria Copeland Have Been Married for over 50 Years — Glimpse into Their Family
Kenneth and Gloria Copeland, founders of the Kenneth Copeland Ministries, have been married for over five decades. Their beautiful relationship almost never happened, though.
It is undeniable that the famous televangelists have had a fairytale-like romance spanning 57 years, but Gloria was not Kenneth's first wife. In fact, she was not his second spouse, either.
The 83-year-old prosperity gospel preacher found love for the first time in 1955 when he and a woman called Ivy Bodiford tied the knot.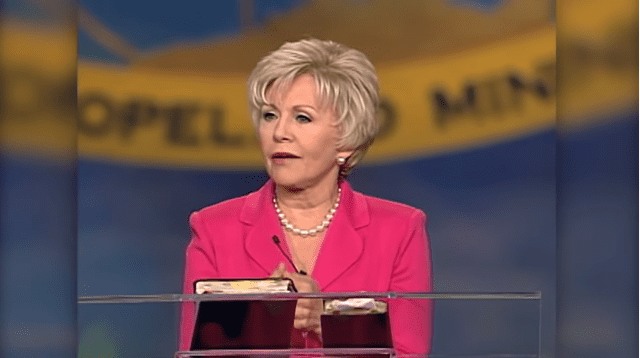 Gloria Copeland speaking about "Supernatural Medicine" in November 2017 | Photo: YouTube/The Victory Channel
KENNETH COPELAND'S WIVES BEFORE GLORIA
While there is little-to-no information about the ex-couple available online, it is fair to say that things didn't work out for them as they parted ways in 1958. They didn't have kids together.
It was also in 1958 that Kenneth Copeland married his second wife, Cynthia Davis. One year after tying the knot, he became a pilot and was trying to make a living as a commercial airline pilot.
Kenneth even worked for a commercial company in Little Rock, Arkansas, which provided pilot services for large companies and families. The world-famous televangelist once admitted that he used to fly some Rockefeller children to their dental appointments back in the day.
With Cynthia Davis, Kenneth didn't have children either, and they divorced in 1961, three years after exchanging marital vows.
GLORIA COPELAND, KENNETH'S CURRENT WIFE
Only after two failed marriages did Kenneth finally meet Gloria Copeland. She grew up in a small town in Arkansas but later moved to Jacksonville, where she was a cheerleader in high school.
In 1963, Kenneth and Gloria walked down the aisle, and so their beautiful and successful love story began. One can only imagine how Kenneth's life would have been if any of his previous relationships had worked out.
To become the famous televangelists that Gloria and Kenneth are nowadays, it took time. As explained on the website of the Kenneth Copeland Ministries, it all started when Gloria asked God to take her life and do "something with it."
Around that time, Kenneth felt that God was asking him to attend Oral Roberts University, but he didn't want to go mainly because he didn't like school.
With [Oral Roberts], Kenneth realized the power that God's word has.
After "running" from God's call, he crashed, literally. On Halloween night in 1966, Kenneth Copeland, his wife, and two children were all in their vehicle when they had a "massive" accident.
Fortunately, every member of the Copeland family made it out of the car crash with nothing but minor injuries, but it shook Kenneth. As described on the website, he cried out to God "repenting and thanking" Him for protecting his wife and kids.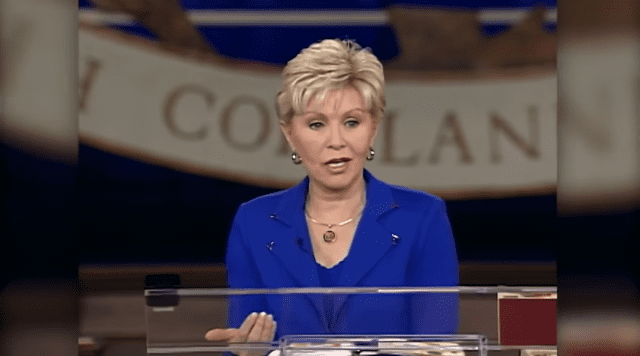 Gloria Copeland speaking about "Faith Sees The Invisible" in December 2017 | Photo: YouTube/The Victory Channel
KENNETH AND GLORIA COPELAND'S MINISTRIES
Gloria Copeland's husband then surrendered his life to God and followed the path that He had prepared for him by finally enrolling as a student at Oral Roberts University in 1967. He was 30 years old at the time.
During that time, Kenneth started flying Oral Roberts, another man of God, to his healing crusades across the US. With him, Kenneth realized the power that God's word has and how it can be used to heal people.
He also learned about the biblical principle of partnership, and a few months later, he started the Kenneth Copeland Ministries built on these revelations. The rest is history, and they are now as famous as Saddleback Church pastor Rick Warren.
At the moment, Kenneth and Gloria Copeland have three children who are very involved in their ministry. Terri, their eldest daughter, is married to George Pearsons, and they serve as pastors of one of their churches.
Kellie, the couple's second daughter, is the manager of Covenant Partner Services at Kenneth Copeland Ministries and the developer of the Superkid Academy curriculum.
John, Kenneth and Gloria Copeland's only son, was involved with the ministries for over 20 years before taking a step aside in 2017 to pursue a business career.
Please fill in your e-mail so we can share with you our top stories!