Adam Housley Remembers His Niece Who Died in Thousand Oaks Bar Shooting with Heartbreaking Post
Award-winning journalist Adam Housley relived a memory he had with his late niece, Alaina, who was among the victims in the Thousand Oaks Bar mass shooting in 2018.
On September 25, Emmy-winning journalist Adam Housley shared a photo of her niece, Alaina, who died in 2018 during the Thousand Oaks shooting. In the photo, the charming teenager is seen smiling as she holds a toddler.
Alaina, wearing a maroon sleeveless shirt, appears to be on babysitting duties as she enjoys fresh air outdoors. Green plants can be seen behind her.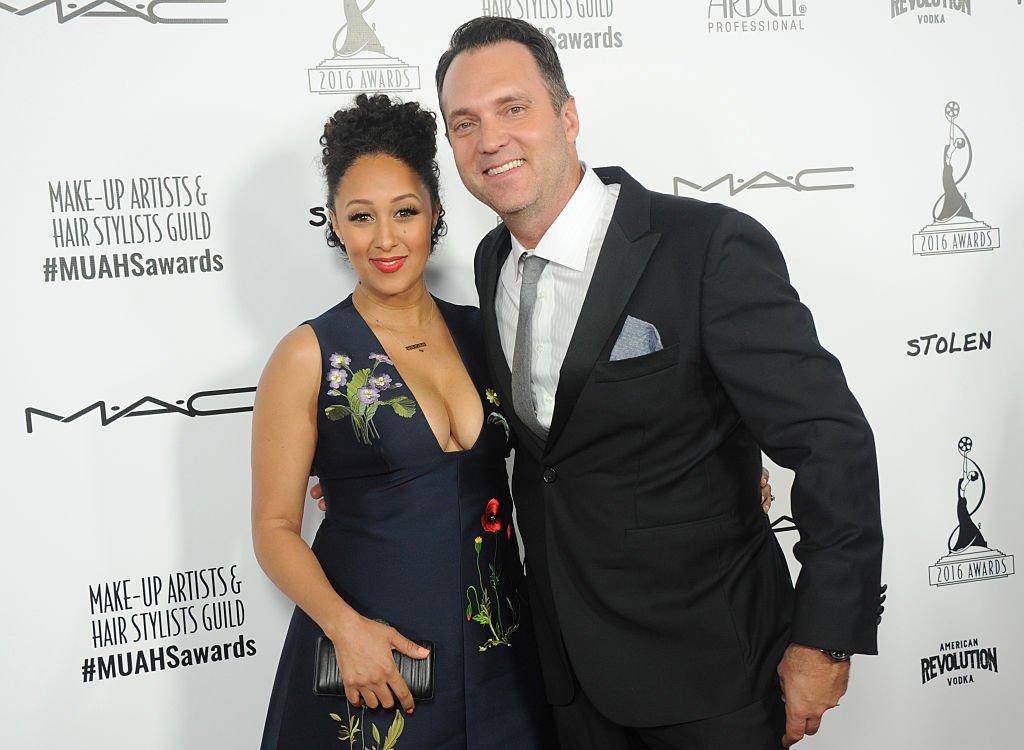 In the caption, Housley wrote that the moment felt like it happened not a long time ago. Addressing Alaina, he said that she is missed by his family. He added:
"Just know the kids still talk to you and ask about you and your voice carries on with them and all of us."
The former national news correspondent is married to "Sister, Sister" star and "The Real" co-host Tamera Mowry and they share two children, Aden John, 7, and Ariah Talea, 4.
Housley shared the post for his more than 400,000 followers on Instagram. In the post which has been liked nearly 17,000 times, Housley tagged the Instagram account of the Alaina's Voice Foundation as well as the late teenager's account.
Alaina was 18 and a freshman at Pepperdine University when the mass shooting in Thousand Oaks, California claimed her life on November 7, 2018, along with 11 other people.
In an episode on "The Real" almost a year after the teenager's death, Mowry admitted that the pain was still there.
She was with friends at the Borderline Bar and Grill, about 40 miles west of Los Angeles, when a gunman opened fire inside the country music dance bar.
Alaina is the daughter of Housley's brother, Arik Housley and wife Hannah Housley. In the wake of the tragedy, the former Fox News correspondent posted the family's public statement on his Twitter account.
Heartbreakingly, Alaina had her whole life ahead of her. Not only was she an honor student when she attended Vintage High School, but she also served in student government and played on the varsity soccer team.
Her death left her family devastated. Two weeks after Alaina's shocking and tragic death, Mowry returned to her talk show, "The Real," with a heavy heart. She broke down while paying tribute to her niece.
The co-host described the teenager as a sweet and loving person who would brighten up any room she walked into. She said that aside from being her niece, Alaina was also a friend and a sister.
Two months after Alaina's death, another blow came when Mowry's grandmother passed away. In an episode on "The Real" almost a year after the teenager's death, Mowry admitted that the pain was still there.
The actress and television personality shared with her viewers some of her realizations during her grieving process. She said that it was truly important to be present and enjoy the moment with friends and loved ones.
Mowry appears to be doing just that. Recently, she and her twin sister, Tia, have been doting sisters to their brother, Tavior Mowry, who recently tied the knot with the love of his life, Zandy Fitzgerald.