Jill Duggar Reveals She & Derick Dillard Want More Children & Would Also Consider Adoption
Jill Duggar and her husband revealed they want more children and might be considering adoption. The reality stars made the revelation in a new YouTube video shared on their channel.
Reality star Jill Duggar and her husband Derek Dillard want more children, and they opened up about it in a recent YouTube video titled "Q&A: Babies, Pants, Nose Ring, Tattoos & Faith."
In response to a question about if they want more kids and how many more, Dillard said they would love to expand their family, but the number depends on some factors.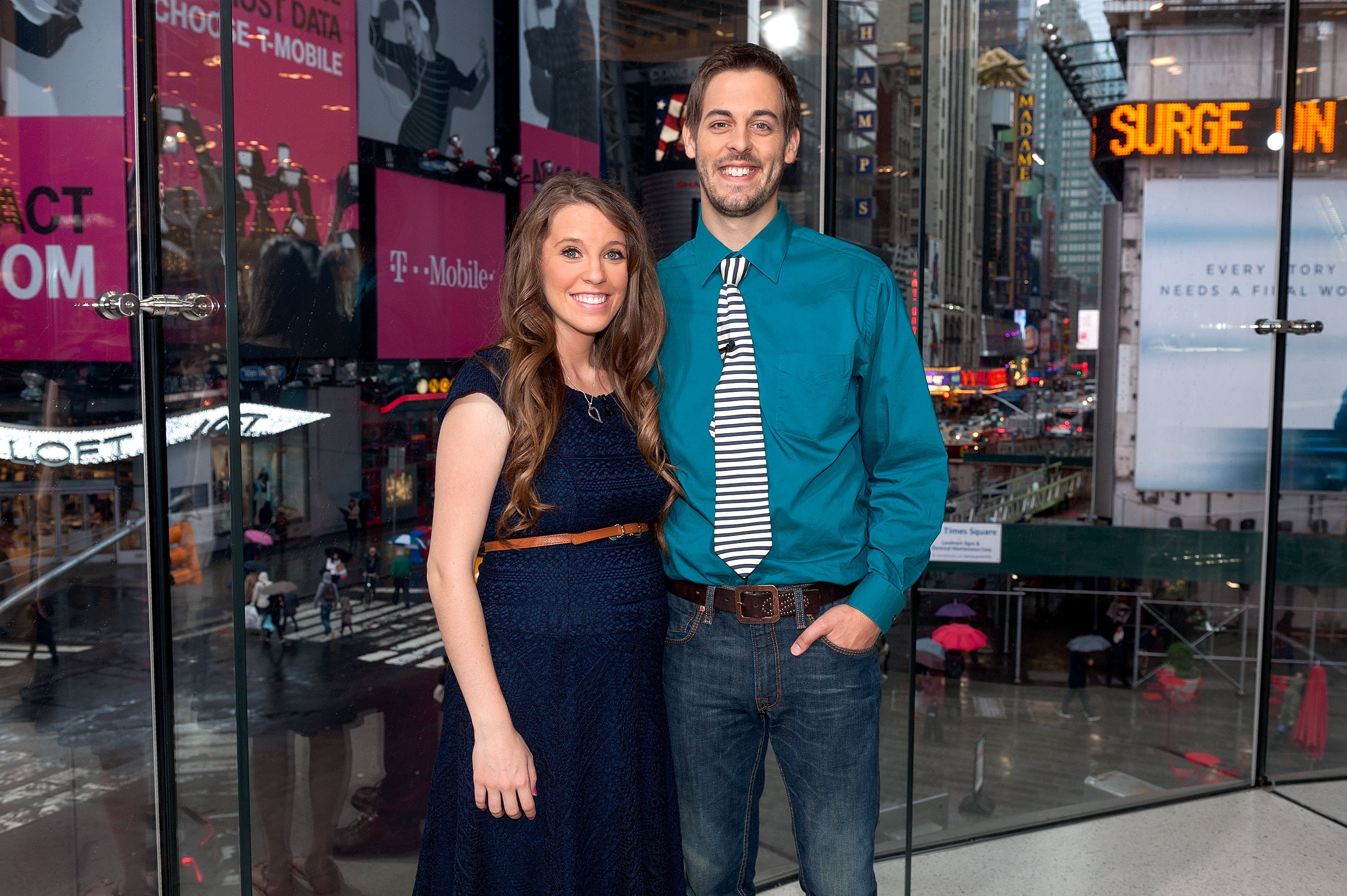 Duggar backed up Dillard's point by explaining they are open to having more children if God chooses to give them. She said that they don't have a number in mind but would not go as far as having 20 kids.
Duggar continued by speaking about adoption and how they were open to the idea. Not only is it an option, but it also holds a place in their hearts. She said:
"So we'll see. Derick's mom was adopted, so adoption's always had like a place in our heart………"
Dillard and Duggar tied the knot in 2014 and share two sons; three-year-old Samuel Scott and five-year-old Israel David. Since they got married, the couple has remained open with fans about their stances on topics considered taboos by her family.
Juggar made headlines after confirming she had a regular pina colada during a romantic date night with Dillard.
In the YouTube video, the two spoke about Duggar's recent nose piercing and whether they would ever consider getting a tattoo. Interestingly, the couple had interesting views.
According to Duggar, she always thought nose piercings were cool, and once she found out Dillard felt the same way, it was easy for her to go for it.
About tattoos, Duggar explained that they are not against the idea. They also don't think there is anything biblically wrong with it. However, considering the pain involved and her fear of needles, Duggar might not be getting a tattoo soon—or ever.
Raised by conservative and devout Baptist parents, Duggar was raised by strict Christian principles, but it appears the reality star is gradually breaking out and making her own decisions.
Earlier this month, Duggar made headlines after confirming she had a regular pina colada during a romantic date night with Dillard.
It was, however, not the first time Duggar surprised fans. In February, she revealed her decision to enroll their son, Israel, in a traditional school.
This came as a surprise to fans because Duggar, alongside her 18 siblings, were homeschooled by their parents and, as such, are expected to do the same for their kids.
However, with Duggar's recent actions and words, it appears she has formed opinions of her own. Ultimately, she is ready to make the best decisions for herself and her family.