'Dog the Bounty Hunter's' Fiancée Laughs behind a Camera as He Details Losing Almost 20 Pounds
"Dog the Bounty Hunter" star Duane Chapman was live on an interview with Dr. Oz, where he opened up about losing almost 20 pounds with his fiancee, Francie Frane's help.
Dr. Mehmet Oz shared a video snippet of his interview with "Dog the Bounty Hunter" star Duane Chapman in an exclusive chat on the "Dr. Oz Show." 
Chapman appeared in the interview from his home and spoke about the impact Frane has had on his health, revealing he had lost almost 20 pounds.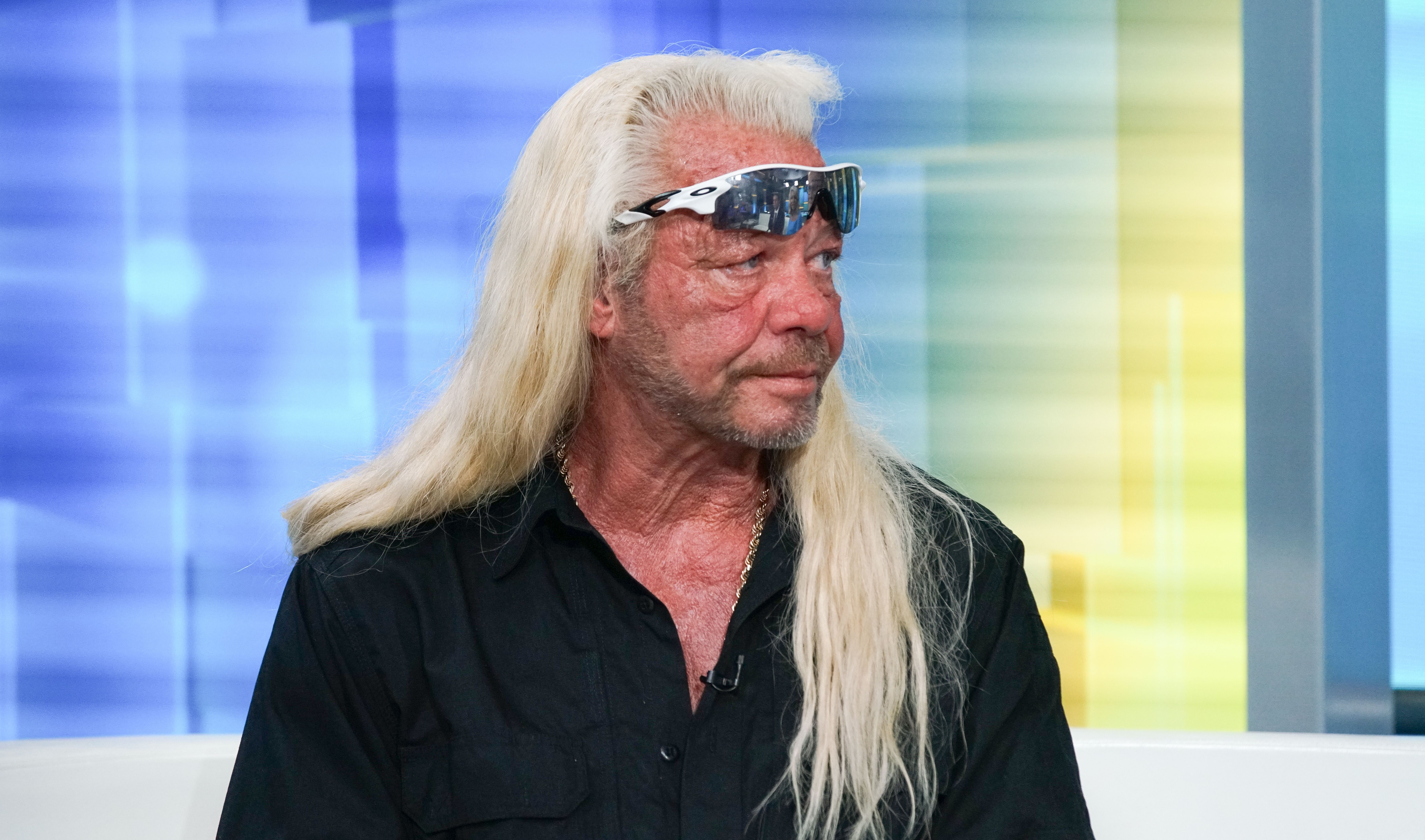 The 67-year-old said Frane took about forty pounds of food out of their house. He explained she started pulling things out of his cabinets. Chapman almost said Frane threw them away.
However, he refrained from saying that and revealed his fiancee put all of the things she pulled out, put them in the trunk of the car, and drove them away. 
He joked that she might have driven them to their neighbor's house, or wherever else she kept them. At that point in the video, Frane began laughing in the background of the video. 
Dr. Oz heard her laughing and asked if she was the one laughing at her fiance's jokes. When Chapman replied in the affirmative, the famous doctor asked her to come on to the screen. 
Frane and Chapman share a miraculous love story.
Dr. Oz said he wanted to see the person responsible for fixing his friend's (Chapman) health. Frane then came toward the camera before the video stopped. 
In the caption to the video post, Dr. Oz urged his viewers to tune in to the show on Monday to catch the full interview. He wrote:
"@duanedogchapman's secret to losing 20 pounds? His fiancée, Francie Frane. Tune in Monday, 9/28 to learn more about how she got him to change his eating habits."
The new weightloss Chapman has undergone is similar to the one he experienced after his late wife, Beth Chapman's death, in June 2019. Then, the reality television star revealed he lost 17 pounds in the weeks following her demise as it took a toll on his health. 
Fans are used to seeing Chapman hunt down runaway criminals on his show. The reality television star has now initiated Frane into that part of his life and opened up about their first bounty hunt.
Chapman described Frane as a natural hunter, revealing that she and her two sons have hunted bow hunt, tracking, and looking for things that preys leave behind. He further said she was the right fit and very good at what she does. 
Frane and Chapman share a miraculous love story and were in tears when they shared details of their relationship in an exclusive chat with ET. The couple has a similar past as Frane lost her husband, Bob, an excavator, six months before Beth's death.
Needing an excavator, Chapman called Bob's number, not knowing he had passed. The call went to voice mail, which Frane heard and called back. 
While speaking to him, she realized Chapman was the Bounty Hunter her friend had suggested she should meet as they shared a similar story. They later went on a date in church, and the rest, as they say, is history.