twitter.com/etnow
'Dog the Bounty Hunter' & Fiancée Francie Frane Speak Candidly about Their Love Story
Months after reality icon Dog the Bounty Hunter found love in the arms of Francie Frane, they opened up on their journey to finding love in each other's arms.
Last year, America's famous bondsman, Duane "Dog" Chapman, and his family experienced a painful loss after his wife and fellow star, Beth Chapman, succumbed to cancer.
Nevertheless, Duane was constantly in the news after Beth's death due to rumors of his new love interest. Now that the reality star and his lover, Francie Frane, have gone public with their love life, they shared their heartwarming story with fans.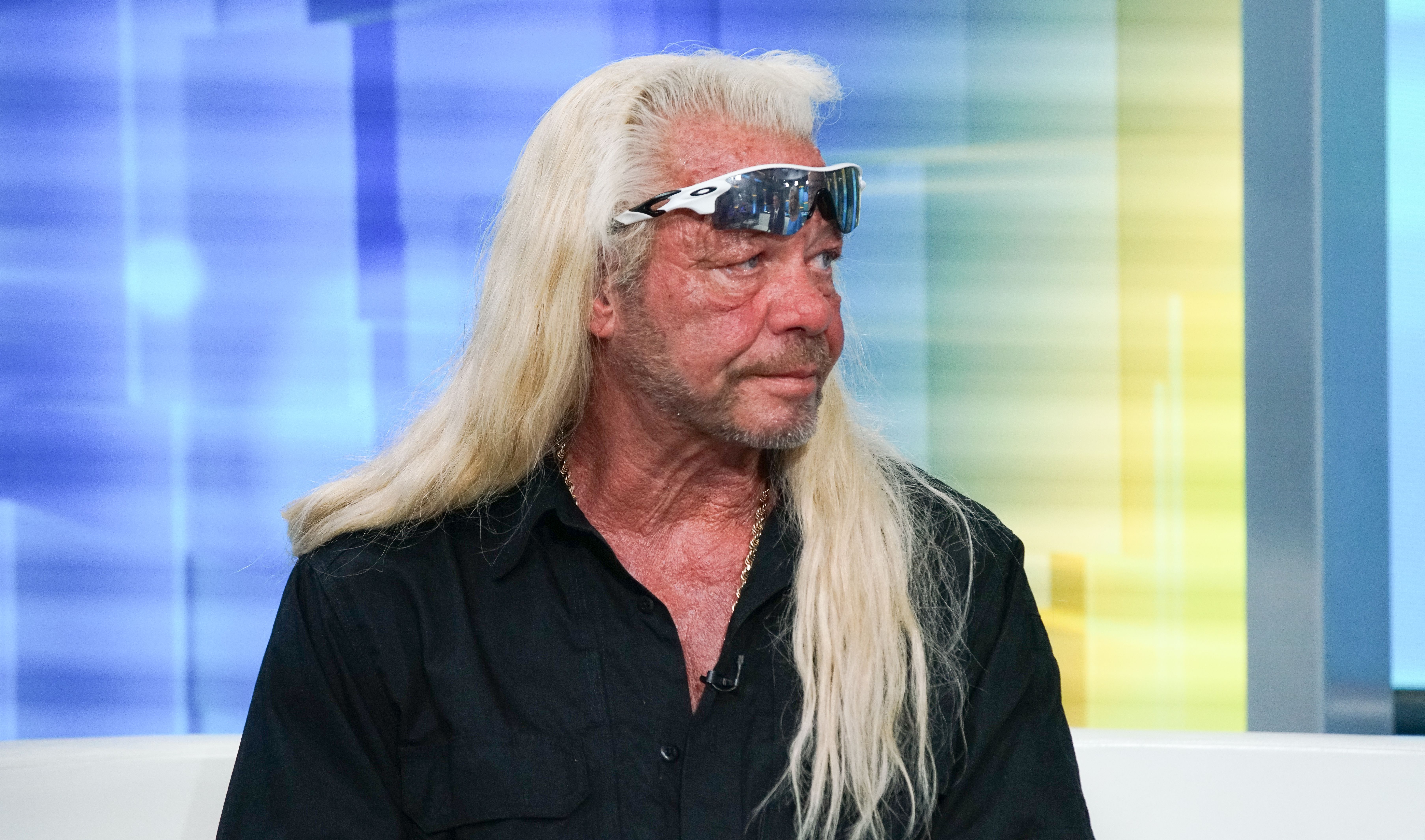 TV personality Duane Chapman aka Dog the Bounty Hunter at "FOX & Friends" at FOX Studios on August 28, 2019 | Photo: Getty Images
In an exclusive chat with ET, the duo talked about how they found love and solace in each other's arms. Months before Beth's death, Frane lost her husband, an excavator, to cancer. When Duane "Dog" and Frane met, they bonded over the shared pain of losing loved ones to the deadly ailment.
Duane had the support of his family as one of his daughters Bonnie, took to social media to defend him and his new relationship.
Frane shared that Dog was not aware of her late spouse, Bob's death when he called her home for an excavator's services. She and the TV star later started going out and sharing emotional moments together. Frane said in the interview:
"We understood the pain that the other one was feeling and [in] those tough days and moments, we helped each other stand up…"
Presently the "Dog the Bounty Hunter" icon and Frane are engaged and prepared to throw a huge ceremony. However, they make sure to keep their late loved ones close to their hearts.
Since the pair found love in March, it has been a show of affection on social media. One of their Instagram shares, Duane and Frane enjoyed some couple time during a fishing expenditure. Anyone viewing the clip would deduce the sweet love the duo has for each other.
At a point, Duane teased his lady love, and she gladly returned the favor. When the star bounty hunter initially opened up on his newfound love, many fans were upset, and they heavily criticized his actions.
However, Duane had the support of his family as one of his daughters Bonnie, took to social media to defend him and his new relationship.
Bonnie made it known that her dad's actions were valid because her late mom, Beth, would have wanted him to be happy. She also let fans know that it was inappropriate to judge people when they had no idea the pain they were enduring.
Duane's recent candid share with fans had him reminiscing on the sad events that followed Beth's untimely passing. He noted that her death was the "worst thing" he had been through in life. In her lifetime, Beth played a significant role in Duane's life as his partner in "Dog the Bounty Hunter."
On the show, the duo worked together to apprehend criminals. He and Beth gained more recognition with the show's spin-offs; "Dog And Beth: On The Hunt," and "Dog's Most Wanted."
Please fill in your e-mail so we can share with you our top stories!