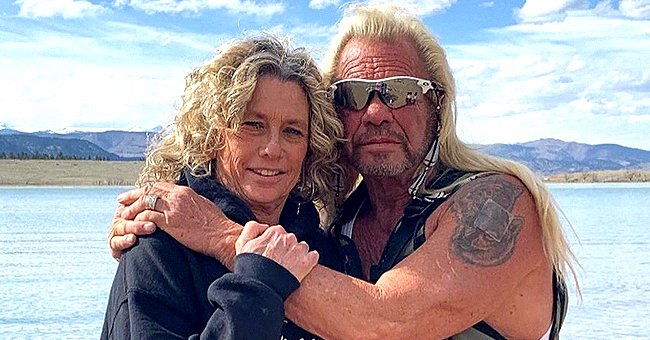 Getty Images
Duane Chapman's Daughter Lyssa Wishes His Fiancée Francie Frane Happy Birthday in a Loving Post

Lyssa Chapman is showing her support for her father Duane 'Dog' Chapman's new fiancee by wishing her a special happy birthday.
Lyssa Chapman supports her father's new relationship and is showing it by wishing the bounty hunter's new fiancee, Francie Frane, a happy birthday.
Dog's daughter shared a touching photo to her Instagram praising Frane and thanking her for bringing joy back into her father's life. She added that she had added something unique to the family.
Duane announced that he was engaged to Francie earlier this year, after revealing that they had met and gotten close when they both lost their partners.
Lyssa opened up about the first time she met her father's new partner, sharing that she was stunned to see how healthy and happy he looked. She said,
"He looks amazing - his skin looks really healthy, he had this glow about him. Francie was also there, and as soon as we met, it was like we've known each other for 10 years or 20 years."
She added that Frane had even convinced her father to cut down from smoking three packets a day to half a pack. After watching him eat a salad, she joked that she did not think he knew what quinoa.
However, fans were not as easy to please, and at the beginning of their relationship, the couple faced criticism for entering a relationship so soon after losing their spouses.
Bonnie led the support letting all the naysayers know that she was 100 percent behind her father decision.
However, the family showed their support and took to social media to back their father and the new love in his life, telling fans to stay out of it.
Dog's daughter Bonnie led the support letting all the naysayers know that she was 100 percent behind her father's decision to move on with Frane, and during an interview, Lyssa also spoke out in support of the couple saying,
"I think it's selfish for people to kind of on-look and say things, even myself. It's selfish to put your judgment on someone and say, 'You didn't wait long enough', or you should have waited more time or that it's disrespectful."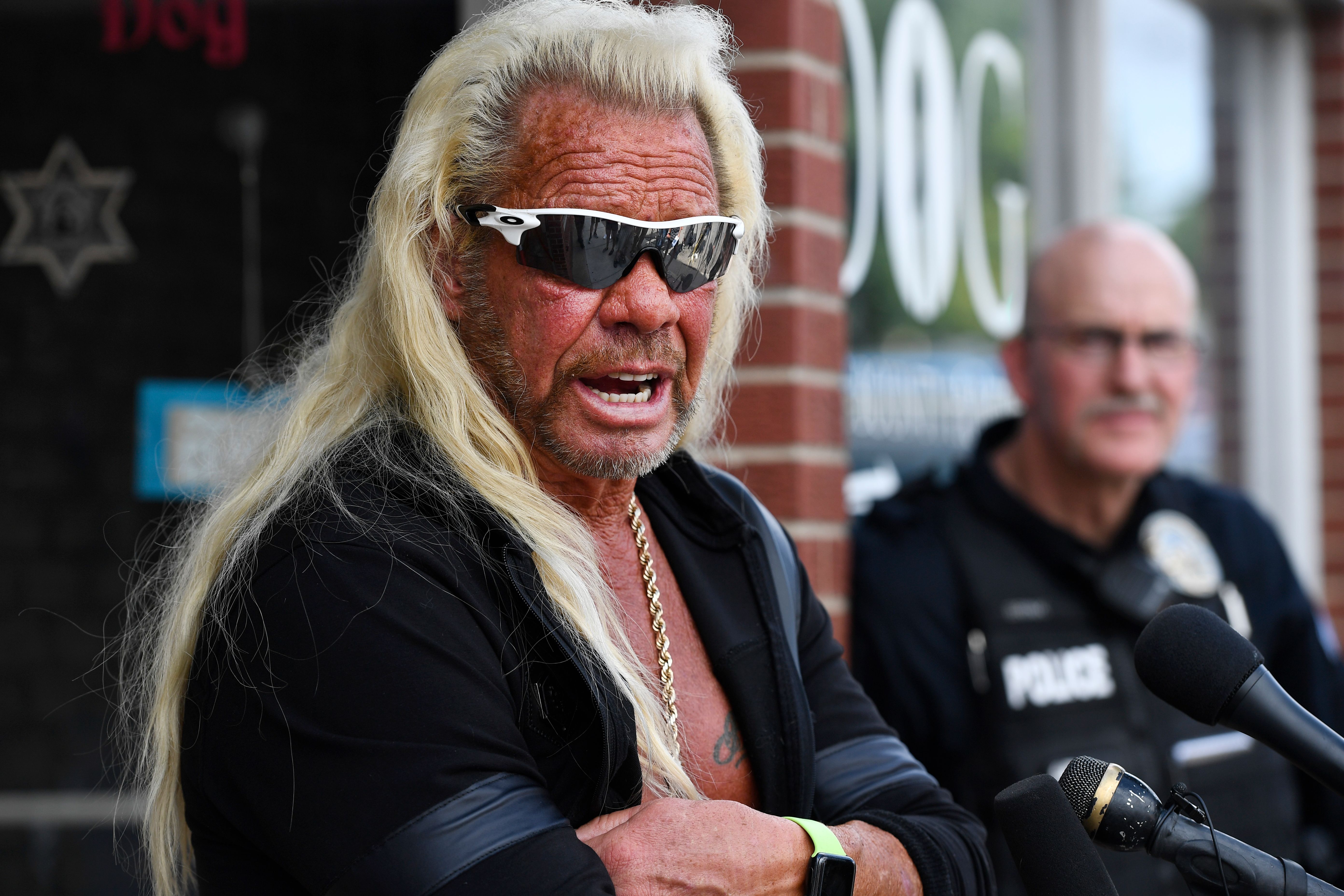 Duane Chapman during a press conference in front of his store on August 02, 2019 | Photo: Andy Cross/Getty Images
The support shown by Lyssa is a change of character, mainly as she has always been hard on women interested in her father, since the loss of her stepmother last June.
There had been a relationship with a family friend Moon Angell who Lyssa very publically disapproved of; however, she said that the situation with Francie is entirely different.
Lyssa also revealed that she had met and spent time with Frane's son and daughter-in-law, and they all got along so well and even had some bonding time.
She also revealed that her daughter Abbie had been staying with Dog and his fiancee, after being unable to complete her Air Force training.
Please fill in your e-mail so we can share with you our top stories!