Eve's Husband Maximillion Cooper Shares Photos of His Stylish Parents on His Dad's 70th B-Day
Eve's millionaire husband, Maximillion Cooper, flaunted his parents' fashion side by sharing rare images of them in different stylish outfits on his dad's 70th birthday.
Over the weekend, the rapper Eve's father-in-law who is also a British artist clocked 70. His designer son, Maximillion Cooper decided to celebrate the new age with a heart-melting post.
The post showed the different slides that projected the Coopers as stylish people. A few were throwback images of Eve's parents-in-law in classy and commendable fashion pieces.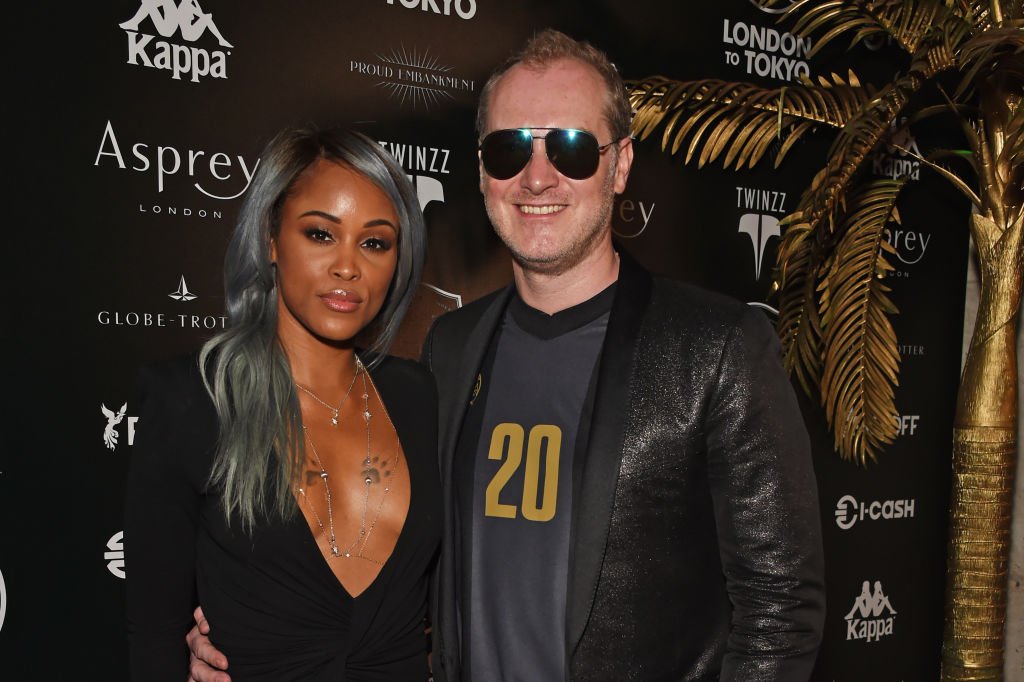 Others featured the celebrant and his wife standing close to each other as they dished out some model poses while maintaining a cheerful look on their faces. About three photos flaunted the 70-year-old looking dapper in high-class men's fashion.
[Cooper] was once a race car driver who introduced Gumball 3000, an international motor rally that takes place every year in Britain.
In one, he donned a leather-fur coat; another showed him wearing a long sleeve shirt with a beret. The caption that followed highlighted that the celebrant is greatly appreciated by his son and it read:
"Happpppppy 70th birthday to my amazing Dad...an incredible artist, husband...and brilliant grandpa to all his grandchildren!"
The designer concluded his birthday message with a pleasant compliment and a piece of advice to Johnnie. Lots of well-wishers joined in the celebration by leaving a few hearty comments in the comment section.
Cooper's Instagram handle is not as popular as his wife's, a renowned rapper and an actress. However, his achievements are remarkable and worthy of recognition.
Over the years, he has ventured into different careers where he attained impressive success. The millionaire was once a race car driver who introduced Gumball 3000, an international motor rally that takes place every year in Britain.
During one of the race car rallies, Eve competed and caught the founder's attention, and within a short time, they began a relationship that soon went public. A few years after tabloids ran stories of their romantic involvement, they decided to seal their relationship by taking marital vows.
For the rapper, this is her first marriage, however, Eve happens to be her husband's second wife, as the designer was first married to Julie Brangstrup and they share four kids.
The biracial couple has managed to keep their relationship under wraps and their love has been waxing stronger for nearly a decade. They often gush about their unwavering love for each other during interviews.
Thankfully, Cooper's kids welcomed their new stepmother with open arms, so apart from settling down with the love of her life, it was easy to maneuver and commit to her step kids.
For the actress, though her husband's kids made the parenting process more manageable with their affection towards her, her personal experience earlier in life also had a role in molding her character. She explained that she had a stepdad as a child, so it was easier for her to relate and connect with her step kids.
The onscreen star confessed that she felt hesitant to be a stepmother at first, but at the moment, she would not trade the experience for anything in the world. Cheers to the loving family, and hopefully, the couple would welcome a baby together, as this is the entire family's wish!