Eve's Husband Maximillion Cooper Posts Photos of His Parents 50 Years Apart & Fans Praise Their Style
Maximillion Cooper, the millionaire husband of female rapper Eve, shared a throwback photo on his Instagram page featuring his parents, which left many of his fans in awe of their style.
Cooper shared two pictures. The first picture showed his mom and dad as young lovers, standing in front of a white Volkswagen Beetle car, and holding each other's hands. 
The second photo was a picture of Cooper's parents, taken recently, and notably fifty years after the first was taken. In this picture, the couple looked sweet and lovely, wearing cool attires, and still holding hands.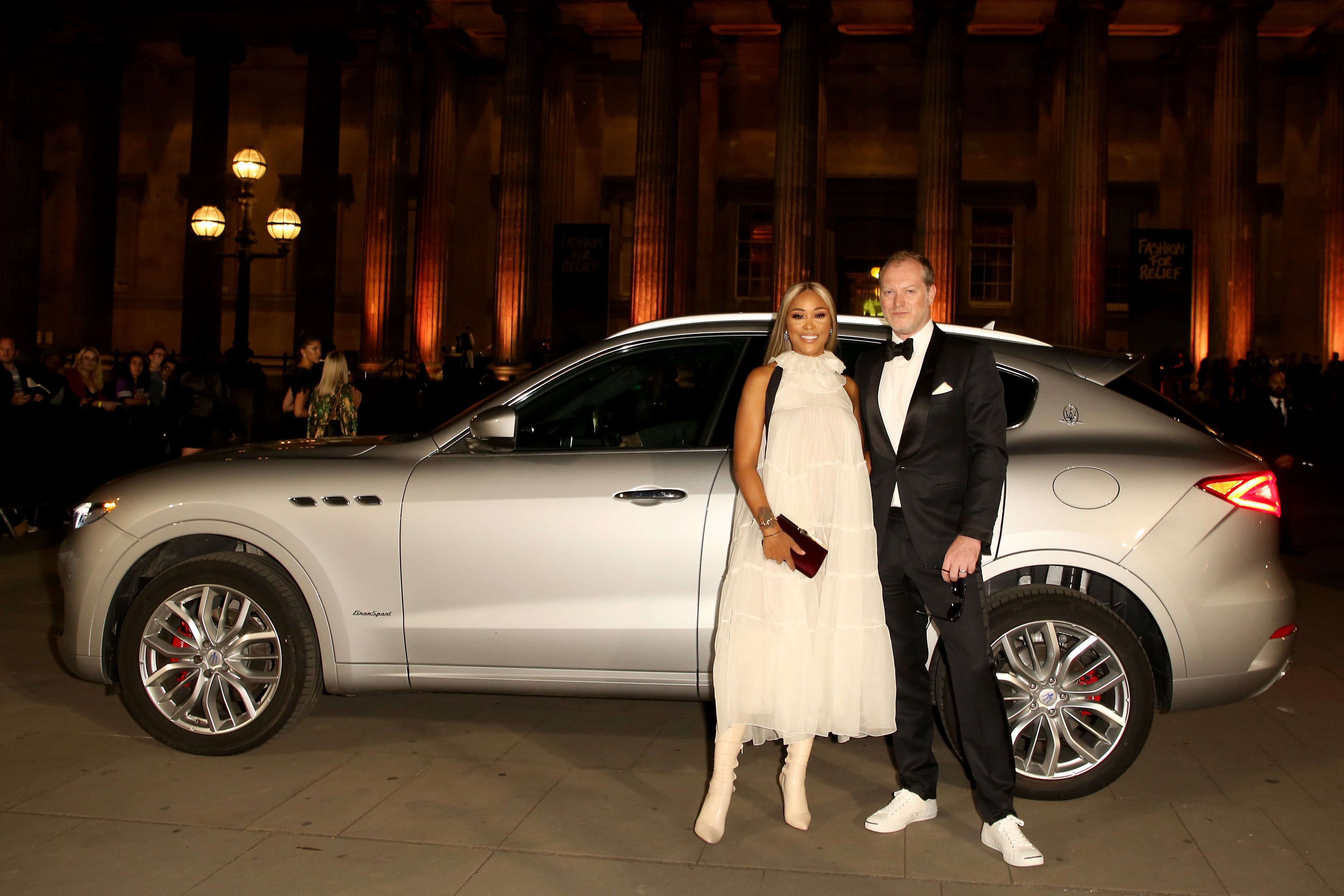 They posed in front of the entrance to a building, with Cooper's father wearing a brown jacket, black t-shirt, and brown pants, which he matched with brown shoes. He accessorized his look with dark shades.
The entrepreneur's mother wore a nude-colored coat, with jeans, and maroon boots. She also wore glasses, with a black shawl showing within her coat. Cooper captioned his post thus: 
"Great photos of my Mum and Dad 50 years apart! Happy Mother's Day to the coolest Mum with the biggest hair! [emoji]"
The post was Cooper's tribute to his mom on her birthday. He didn't lie about her hair though, given that the beautiful blonde hair hasn't lost any of its shine even after fifty years. 
Cooper's fans loved the pictures of his parents, and many of them had nothing but nice words for the lovely couple. One fan said that the cute couple looked like the coolest parents.
The "Gumball 300" founder and the rapper tied the knot in Ibiza, in 2014, and are heading for their sixth year in marriage.
A second person said that the couple was looking good and stylish, and were fortunately still together, which in itself, was a great achievement, while a third person said that the photo was fantastic. 
Another fan opined that Cooper's parents were as cool as they were fifty years ago, while a fifth fan said the couple was a definition of coolness as a person. One amazing fan wrote:
"They are too cute for words [emoji]." 

Cooper, like his parents, is also in a beautiful marriage with his wife, Eve, and though they have many years to go before reaching the milestone of being 50 years as a couple, they are well on their way. 
The "Gumball 3000" founder and the rapper tied the knot in Ibiza, in 2014, and are heading for their sixth year in marriage. They married four years after their first meeting in a "Gumball 3000" rally. 
Eve recently celebrated her 41st birthday in November, last year, at a nightclub in Miami. She wasn't alone for the special celebration and was joined by her husband and a few other people. 
A source revealed to "Page Six" that the "Who's that girl" rapper was in high spirits, and partied all night long to mark another year in mother earth.