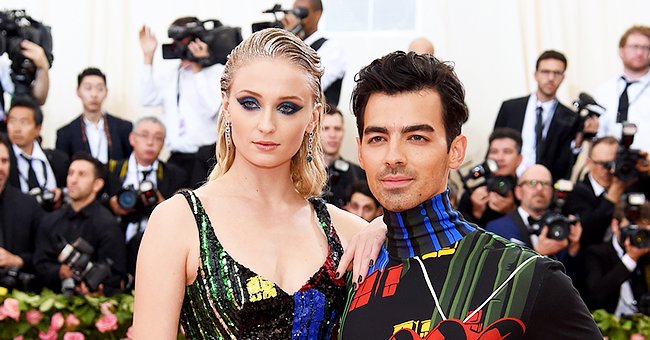 Getty Images
Sophie Turner Gives a Glimpse of Her Pregnancy with These Never-before-Seen Photos
The "Game of Thrones" star kept her pregnancy off social media until very recently, and she finally gave her eager fans a glimpse of her pregnant belly with a series of throwback images.
24-year-old English actress Sophie Turner has recently become a mother, welcoming her first child, daughter Willa Jonas, back in July 2020, and she recently looked back at her appearance while she was still expecting.
On September 27, 2020, Turner took to her Instagram feed to share a series of throwback snapshots that picture her during the early stages of her pregnancy, when her baby bump started to really be visible.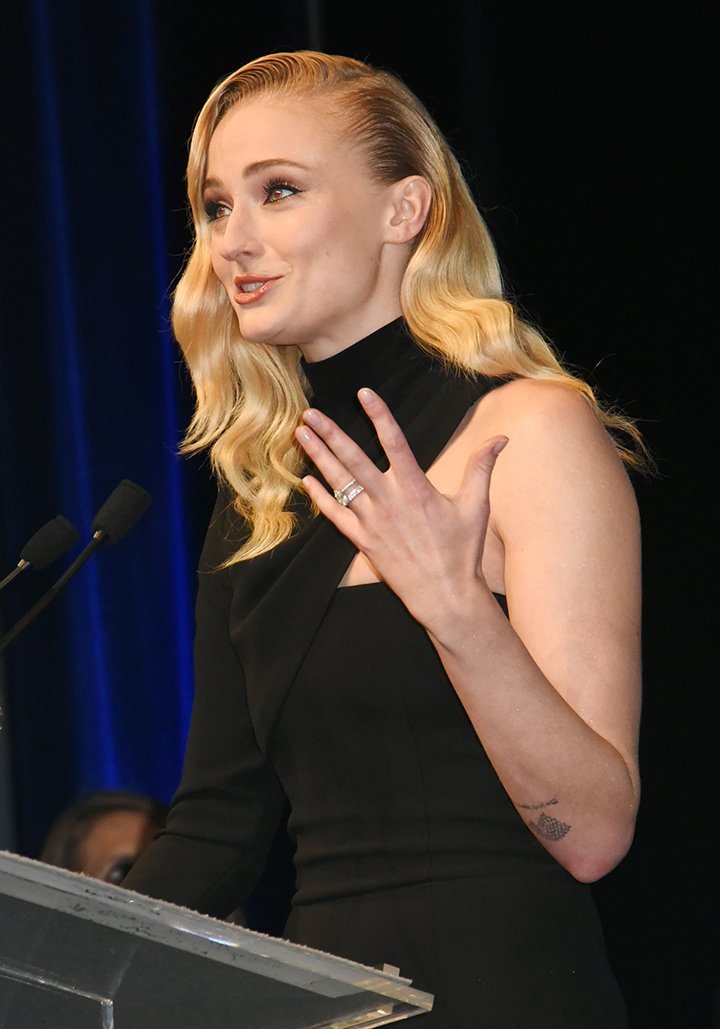 Sophie Turner at the Heavy Photocall of the 45th Deauville American Film Festival in Deauville, France in September 2019. I Image: Getty Images.
On the first of three pictures she shared in social media, Turner appears standing inside a pool with the water reaching to her thighs, next to her dog, half-submerged as it holds on to the actress.
In the photo, Turner wore a grey bikini that left most of her pregnant figure visible as she looked at her pet with love, donning an adorable smile.
On the second image, Turner's growing baby bump appears in a close shot, with the actress' head out of the frame and wearing a striped white and pink pajamas as the hand of her husband, 31-year-old singer Joe Jonas, reaches for her belly.
Last, Turner shared an image of herself sitting on a sofa at her backyard wearing a green bikini with her hair styled in a messy bun as she enjoyed the sunshine.
THE FRUIT OF THEIR LOVE
Turner and her husband have been married since May 2019, when they romantically wed in Las Vegas right after the Billboard Music Awards, re-wedding in June of that year in France, with the bride wearing a dress by Louis Vuitton.
The wedding followed three years of dating, with the couple confirming their engagement in October 2017.
Media reported about Turner's pregnancy back in February 2020, despite the couple choosing to keep the pregnancy a strictly private issue, something that was criticized in social media by fans that felt entitled to know every detail of it.
It was TMZ, which finally reported on the news of Willa's birth on July 22, with a source close to the couple confirming the news and reminding the public that the now-mother-and-father wanted to enjoy in the intimacy of their family.
Please fill in your e-mail so we can share with you our top stories!