Watch Tamron Hall's Son Moses Adorably Go around Pumpkins While Exploring in a Field
Tamron Hall was all about her toddler son, Moses, in her appealing media share as she showed off his smart moves during a visit to a farm. Hall's caption had her using Moses' actions as an inspirational piece!
TV personality, Tamron Hall's toddler, Moses is growing fast and his mom confirmed this in her latest Instagram show off.
The upload was a short clip that showed the cute baby boy toddling around while becoming a point of inspiration for his mom.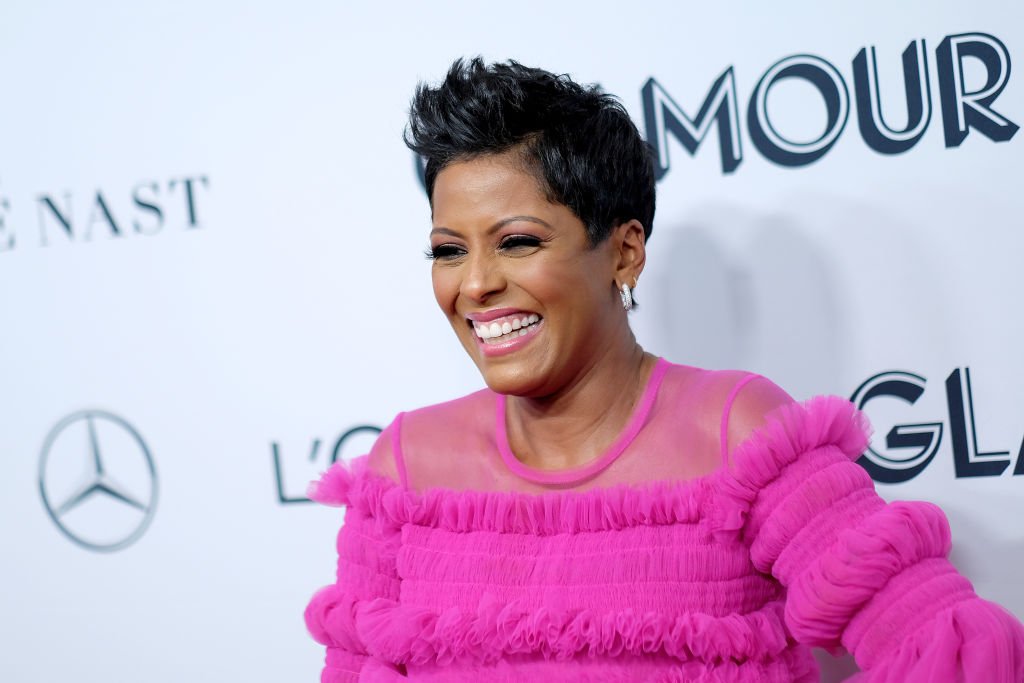 MOSES BEATS HUDDLES 
The clip opened to show little Moses rocking his tight curls while dressed in a green two-piece outfit. The youngster's outfit came complete with a pair of matching sandals and socks. His mom gleefully addressed her fans:
"Sunday signs! Literal moves can help you reach the goal!! Moses and the great Pumpkin search…"
True to her words, Moses was seen maneuvering in a farm through giant bright orange pumpkins searching for a befitting one. The toddler moved with wobbly steps but did not falter as he energetically walked through and took another path towards the clip's end.
FANS WERE AWED
Hall's admirers could not get enough of her baby boy as they filed to the comments with their lovely thoughts. While one person penned encouraging words, another loved how he carefully made his way through.
Her miracle baby arrived after her stint with IVF treatment.
Moses' slew of admirers also included celebrities like Kenya Moore and Stephanie Mills, who let the TV host know that she was raising a cute little boy. More fans joined the timeline as they shared similar sentiments.
THE PERFECT QUARANTINE MATE 
Hall, who hosts her eponymous show, had to go on hiatus like many other TV programs with live audiences due to the novel coronavirus outbreak. However, the award-winning broadcaster kept up with her fans via Instagram live sessions.
During one of her Instagram updates, the star mom let fans know that she had her hands full with her toddler while attending to other things. Hall reassured viewers that there was no moment of boredom as she presented the ever-energetic Moses adorably throwing air kicks.
INSIDE HALL'S MOTHERHOOD 
The "Tamron Hall" host's joy knew no bounds last year in April when she welcomed her healthy baby boy. On Instagram, the then-new mom shared the big news with fans.
Hall, 50, shared a pleasant mom-son photo that showed her rocking a white one-shoulder dress while she covered her hair in a hat that read her son's moniker. 
When Hall and her spouse, Steven Greener, decided to let fans know that she was expecting, she was already 32 weeks gone. In her candid post, the showbiz star stated that she was scared of losing the baby.
It is safe to say that Hall's reasons were valid as she endured years of fertility issues from her 30s. Her miracle baby arrived after her stint with IVF treatment.