Shaunie O'Neal Poses with Her 3 Fashionable Sons in Chic Outfits in National Son's Day Tribute
Reality icon Shaunie O'Neal was all about her sons in a fresh social media share during the National Son's Day celebration. Shaunie and her boys carried off a classy aura as they flaunted their styles to followers' delight.
Shaunie O'Neal and her three sons, Shaqir, Shareef and Myles, were the ideal mom-sons group in an awe-inspiring post on Instagram as they commemorated National Son's Day. 
Shaunie, 45, went all out with a slew of photos showing off her handsome grown sons while she made sure to flaunt their exquisite fashion sense.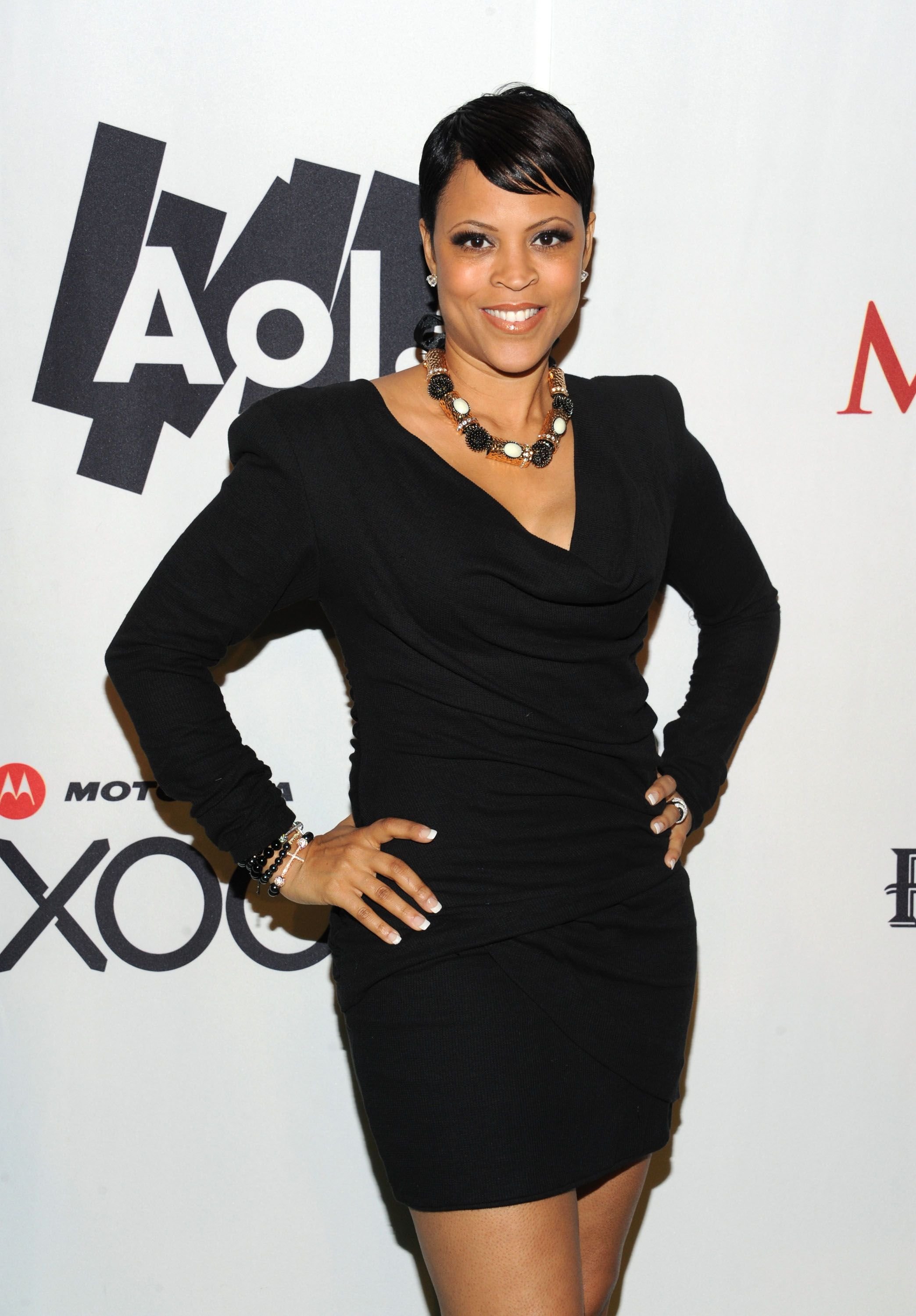 In the first photo, the "Basketball Wives" executive producer and her lookalike sons were photographed on a stairway owning up to their fashion tastes in classy outfits.
While Shaunie shows pride in her boys, she is also a proud mom of two lovely daughters, Amirah and Me'arah.
The star mom rocked a black figure-hugging shirt dress and a pair of matching thigh-high boots. She let her shoulder-length hair down and fan a part of her face.
Shaunie accentuated her dress with a silver armor-styled corset that cinched her waist. Shareef and Myles sat on the stairs with piercing gazes and expert poses. While Shareef, a teenage basketball star, sported an all-black outfit, his brother rocked an embroidered red and black bespoke.
Shaqir was content with leaning against the wall as he showed off his plaid trench coat donned over a black turtleneck. The youngster completed his dapper outfit with a statement chain and a lazy pose.
More of their photos showed that the boys had a knack for fashion like their showbiz icon mom. The celebrity mom penned in her caption:
"I birthed three kings, and I am proud to call each one of them, SON! Mummy loves you…"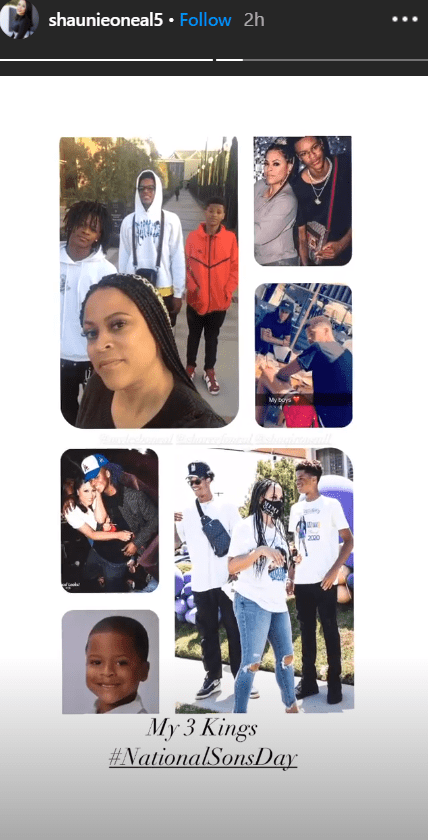 Fans in the comments did not disagree with the star mom as they lined their lovely opinions while commending Shaunie and fawning over her sons.
While Shaunie shows pride in her boys, she is also a proud mom of two lovely daughters, Amirah and Me'arah, and she never fails to show it. In 2016, the mom-of-five introduced the world to her brood in a new VH1 show, "Shaunie's Home Court." 
The show, which held a similar style to MTV's "Run's House," had the 45-year-old star letting fans know that her kids had many adventures in store.
Once speaking on how she manages her brood being a single mom, the "Basketball Wives" original cast shared that she puts in place rules that everybody follows.
Shareef and his siblings might spend TV time and bonding moments with their mom, but they split their time between Shaunie's and their basketball legend dad, Shaquille O'Neal's home.
Shaquille and his ex-wife split in 2011 but these two maintained a civil relationship that has helped them operate a smooth co-parenting style.