Here's What Alicia Silverstone Said as She Celebrated Her Son's Choice to Have Long Hair
Hollywood's Alicia Silverstone had a word for critics in her recent media upload as she reaffirmed that she would continue to support her son's choice to keep his tresses long. 
Star actress Alicia Silverstone had a strong message for critics in one of her latest Instagram updates as she addressed the issue concerning her son Bear Jarecki's choice of hairstyle.
Silverstone posted several images, including two photos showing her son rocking his long blonde tresses in a rough bun. The other snapshots showed male showbiz stars who also rocked or are still rocking long hairstyles.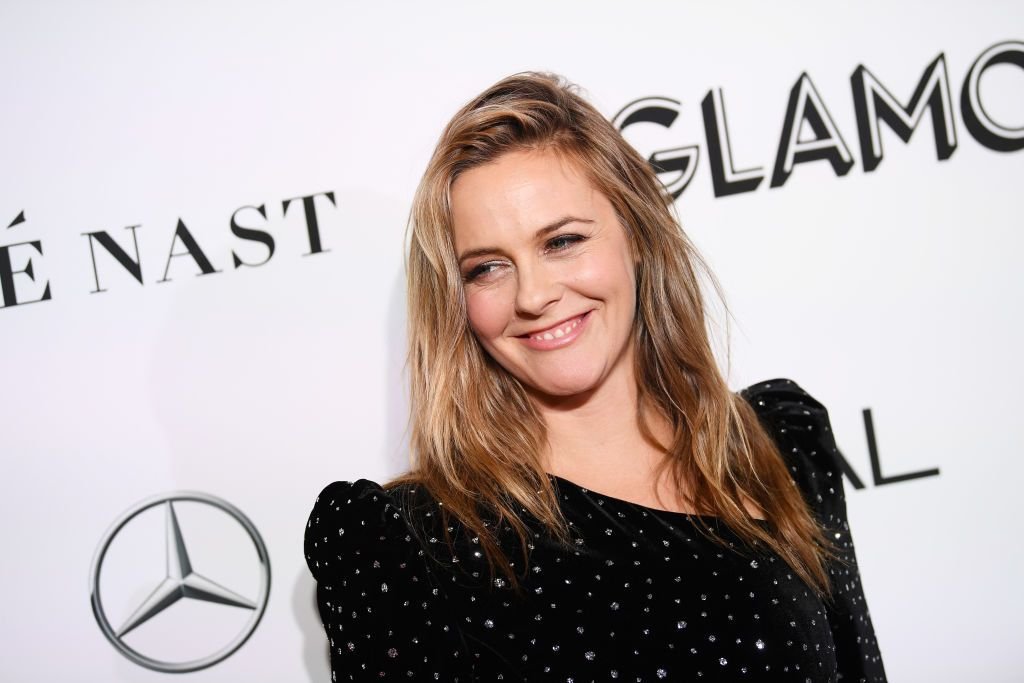 The post featured a snapshot of English singer Harry Styles, sporting his shoulder-length honey blonde hair in tumbling waves. Brad Pitt was on the next slide with his shiny blonde hair and a piercing look for the camera.
Amid the pandemic lockdown,[Silverstone] made it known that her son was the perfect quarantine partner.
The last slide brought into view an image of "Aquaman" star Jason Momoa, who also rocked long honey blonde curls. Silverstone wrote in her caption:
"I just love him so much! Great Sunday hanging with my little baby...Well, I guess he's not so little anymore.."
The "Batman & Robin" actress made it known that her son was bullied at school for his long hair, and she thought he would want to cut it. 
However, Jarecki amused his mom and made her proud when he asked the barber to trim his hair a little so it could grow to his waist. The "Miss Match' star did not hold in her joy as she talked about how proud she was of her young son. 
While the star mom gushed over her mini-me, she promised that she and his dad would always show support and respect his choices.
Amid the pandemic lockdown, the award-winning actress made it known that her son was the perfect quarantine partner. She added that she and Janecki bond over several activities and take baths together. Silverstone said in her interview:
"My son and I take baths together. "When he's not with me, I take a bath, and that really feels nourishing and comforting…"
In one of her recent media posts, the 43-year-old movie star showed off a pleasing bonding moment with her nine-year-old mini-me as they were photographed relishing Yoga. 
The duo displayed a butterfly pose as they sat on the floor in the interior of their home. The celebrity mom noted that her son was not a big fan of Yoga, but he did not mind joining her, and it makes her joyful.