Vanessa Simmons Posts a Cute Photo of Her Daughter Ava Posing in a Pink Tie-Dye Shirt & Jeans
"Growing Up Hip Hop" reality star Vanessa Simmons, the daughter of iconic rapper Rev Run, had fans gushing over a cute picture of her daughter, Ava Marie Jean Wayans.
Vanessa Simmons may be a busy mother juggling her fashion business and her reality show. Still, she never loses sight of her 6-year-old daughter, Ava Marie Jean Wayans, whom she shares with Mike Wayans.
Because she does not want to miss out on Ava's daily activities, especially that her daughter is growing up so fast, Simmons has been taking snaps of the little girl. She shared one on Instagram on September 26.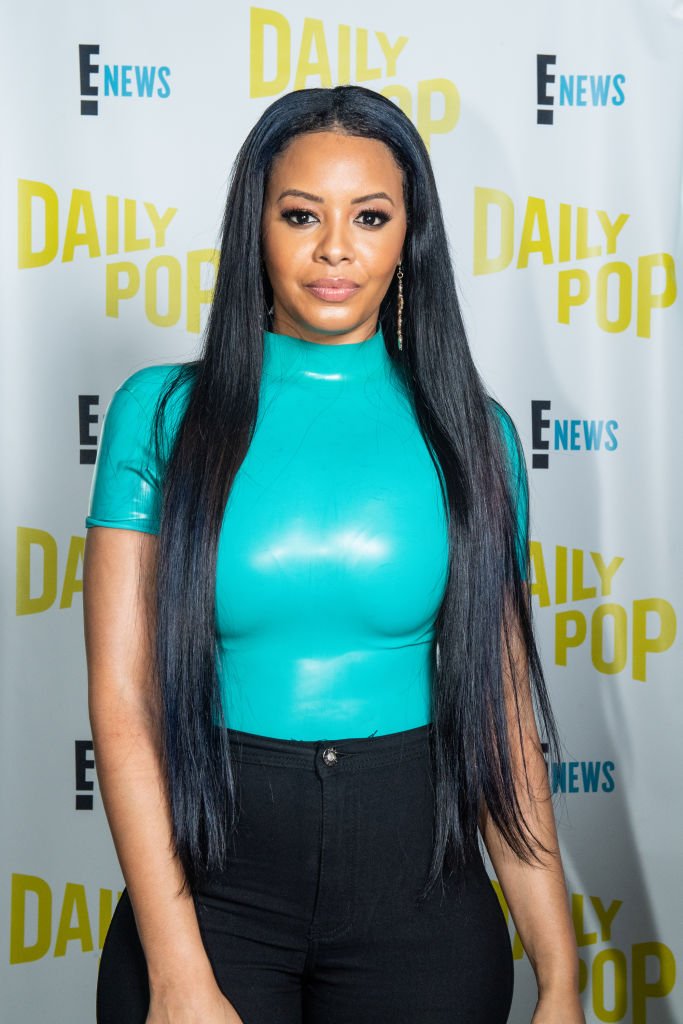 MODEL IN THE MAKING
Ava seemed game with her 37-year-old mother taking her picture to share online. The little girl was dressed in a oversized tie-dyed shirt and a pair of jeans which was stylishly rolled up a little bit on the bottom.
The little girl, whose hair was fashionably tied with a dark pink ribbon and headband, appears to have ambitions of entering the modeling world in the future. Judging by the photo, Ava knows how to serve a pose like a model.
Alongside Ava's model-looking photo, Simmons wrote about "#nationaldaughterday." The reality star described her daughter as her "little BFF."
Many of Simmons' 1.9 million Instagram followers gushed over the fact that the reality star called her daughter her little best friend. Fans took to the comment section to share their thoughts about the mother-daughter duo.
Some fans wrote that Ava is like the mini-version of Simmons. Because Ava showed off her slender legs, other fans noted that the little girl is a model in the making. Another fan wrote:
"Too cute...definitely cuteness overload."
KEEPING HER FAMILY LIFE PRIVATE
Despite her high profile status, Simmons is keeping her longtime relationship with Wayans and their daughter's life private. The couple welcomed Ava in 2014.
Simmons explained that it's hard to display her life and have people judge her family's every movement. She's also not a fan of showing off her relationship with Wayans in public. 
Considering her parenting challenges, Simmons said that she and Wayans are not ready to expand their family anytime soon.
Amid the coronavirus pandemic crisis, Simmons expressed that parenting Ava at home has been difficult. While Ava has lots of school-related activities at home, the reality star has also been working from home.
Considering her parenting challenges, Simmons said that she and Wayans are not ready to expand their family anytime soon. She said they would reconsider the idea once they are married.
SISTERS AND BEST FRIENDS
Simmons felt anxious about the uncertainties brought by the health crisis but her sister, Angela, tried to comfort her by saying that everything will go back to normal soon.
Simmons has grown so close with Angela that most fans think they are the ultimate best friends. Recently, she posted a picture on Instagram with her sister in matching black swimsuits.
In the photo, the siblings confidently showed off their voluptuous figures. Although busy with work and business, they still made their fitness a priority.