See Vanessa Bryant Holding Ciara and Russell Wilson's Adorable Son Win in This Cute Pic
Vanessa Bryant had her social media timeline buzzing with awestruck fans who could not get over the image of her and Ciara's little son, Win, sharing a cuddly embrace.
Star mom Vanessa Bryant had a field day on Instagram after she shared a snapshot of how her day went as she spent some time with Ciara's infant son, Win. 
In the one photo post, Vanessa looked as radiant as always as she was photographed in a kitchen. The mom-of-four poured her raven tresses down her back as she sported a black long-sleeved shirt.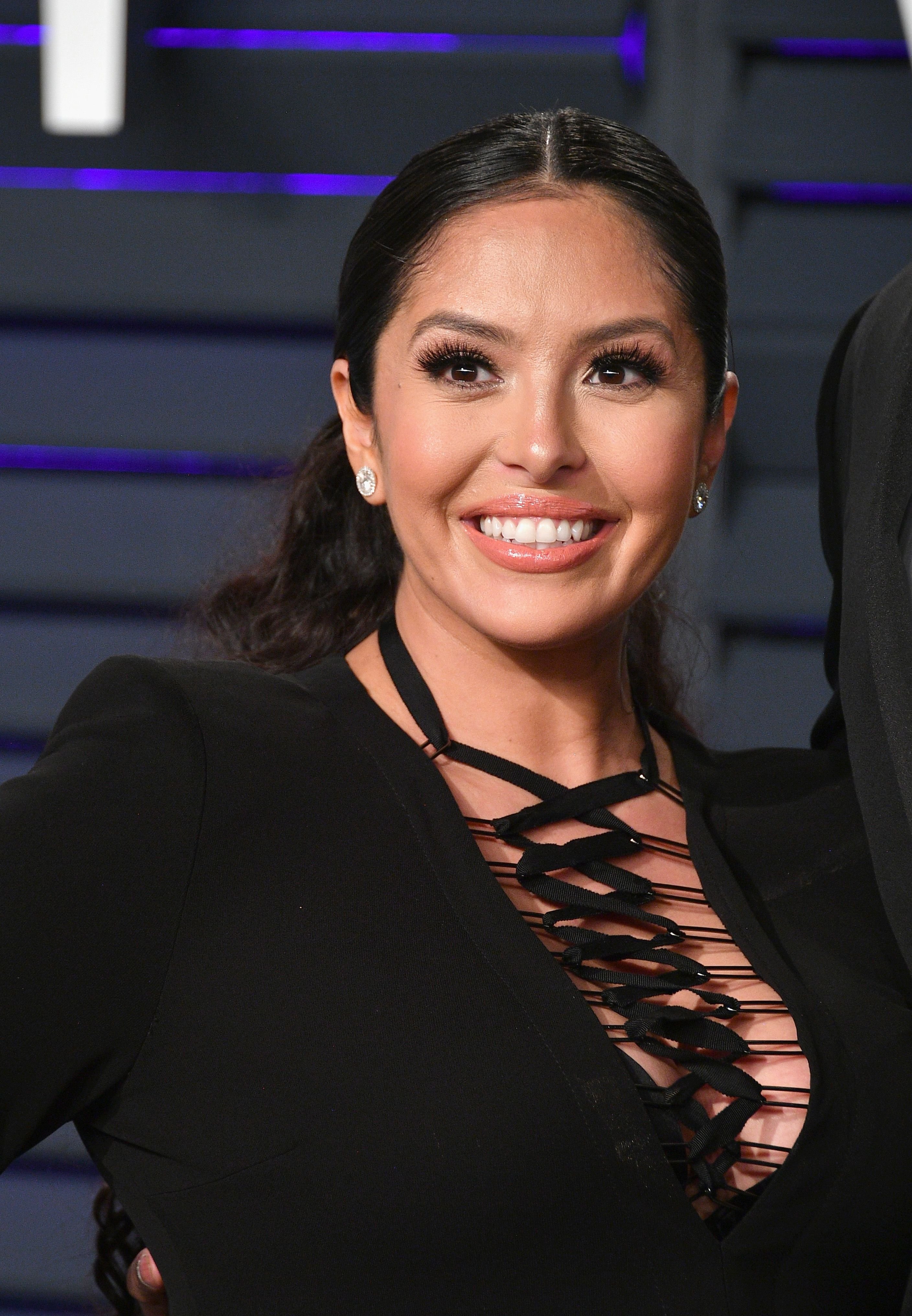 Little Win looked adorable as he nestled in the creek of her arms while she held him close to her bosom and placed a kiss on his head.
For Kobe's posthumous birthday, [Vanessa] did not hold back as she wrote about how things would have turned out if the tragic event hadn't occurred.
Fans in the comments had admirable words lined as they gushed over the duo and shared pleasing emojis. Some of the fans could not help but notice how the baby resembles his dad.
Vanessa, Ciara, and her NFL star spouse Russell Wilson have been friends for a while, and during the trying times following Kobe Bryant's death, the couple showed support for his family. 
During the Mamba celebration set aside for the Lakers champion, Wilson and the singer wife warmly honored the late star and his family. Ciara even gifted Kobe's little daughter, Bianka, a pink Range Rover toy car.
Since the passing of her longtime spouse, Vanessa has dealt with different issues such as a privacy invasion complaint, a wrongful death lawsuit regarding Kobe's helicopter mishap, and the most recent one, which was an issue involving her mom.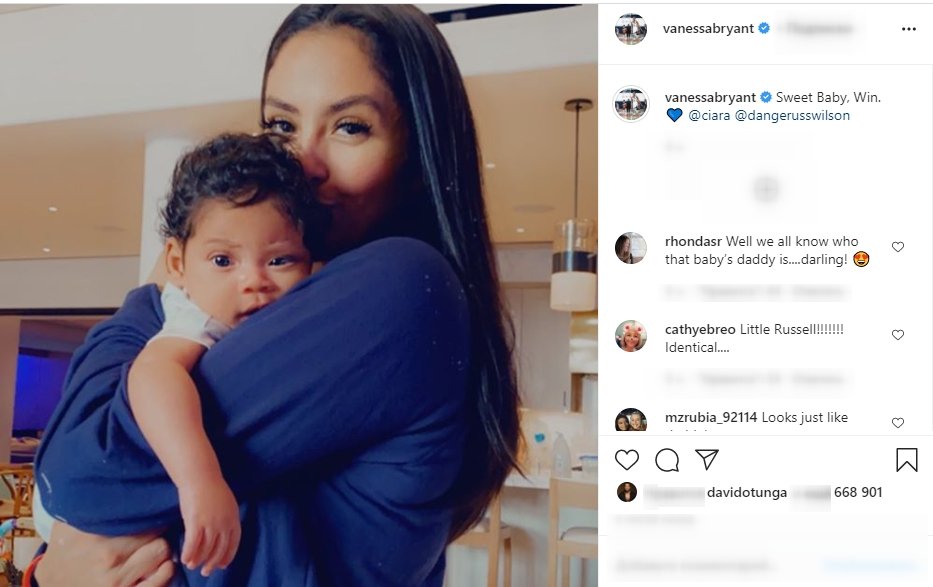 However, the former model has more emotional battles to fight concerning her feelings and the trauma of losing two loved ones.
For Kobe's posthumous birthday, the celebrity mom did not hold back as she wrote about how things would have turned out if the tragic event hadn't occurred.
Seeing how Vanessa, 38, had held on strong so far, Ciara took to Instagram where she praised her and called her the "Toughest Mama." The "Level Up" crooner shared an adorable photo of her spending time with her friend and her little daughters, Capri and Bianka. 
The songstress referred to Vanessa as the toughest mom she knew in the caption while further stressing that it was not an easy feat, but the mother-of-four held on strong. 
The singer, who was once a single mom, knows how tasking the experience is, and she made sure to honor Vanessa's motherhood
Ciara, who had her third child a few months ago, recently opened up on how she and her spouse came about his unique name.  
The "One Two Step" singer shared that before the baby boy was born, her husband always had the name "Win" in mind and it only felt right to name the baby boy accordingly. Win's middle name, Harrison, is from his paternal grandfather.